TV
Yoo Yeon-seok, suspicion of plastic surgery exploded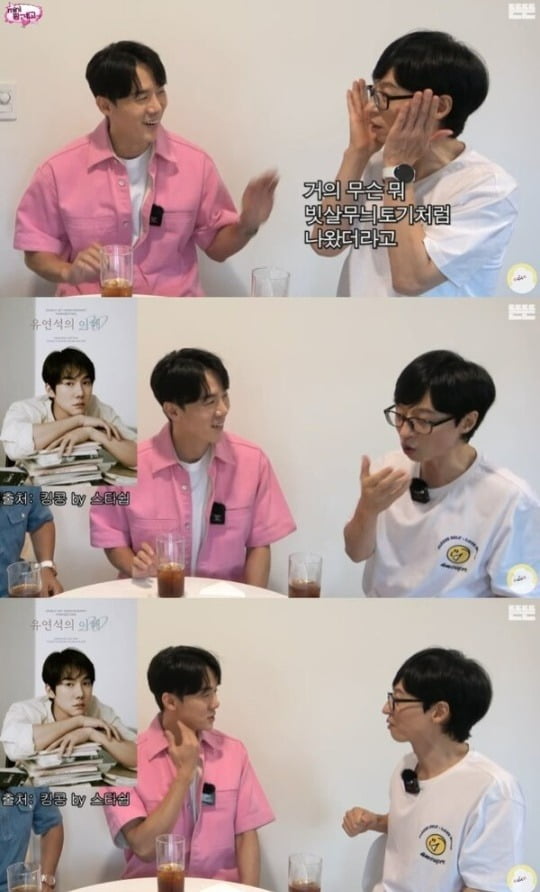 Comedian Yoo Jae-seok raised the suspicion of plastic surgery to actor Yoo Yeon-seok.
On the 29th, a video titled '230816 mini Excuse Go: Yoo Jae-seok, Jo Se-ho, Yoo Yeon-seok @ Dduntteun Editing Room' was posted on the web entertainment 'Excuse Go'.
In the released video, Yoo Jae-seok mentioned Yoo Yeon-seok's Asian fan meeting tour. Yoo Jae-seok, who saw the fan meeting poster, said, "I sent a text message. Almost something (poster) picture came out like a comb-patterned pottery."
At the same time, Yoo Jae-seok asked the perplexed Yoo Yeon-seok, "What did you cut your chin on?", and Yoo Yeon-seok explained, "No, it's because I'm on a diet."
Reporter Tae Yuna, Ten Asia youyou@tenasia.co.kr