TV
Kim Ji-seok "I went on a diet from 3 weeks ago to take off my top"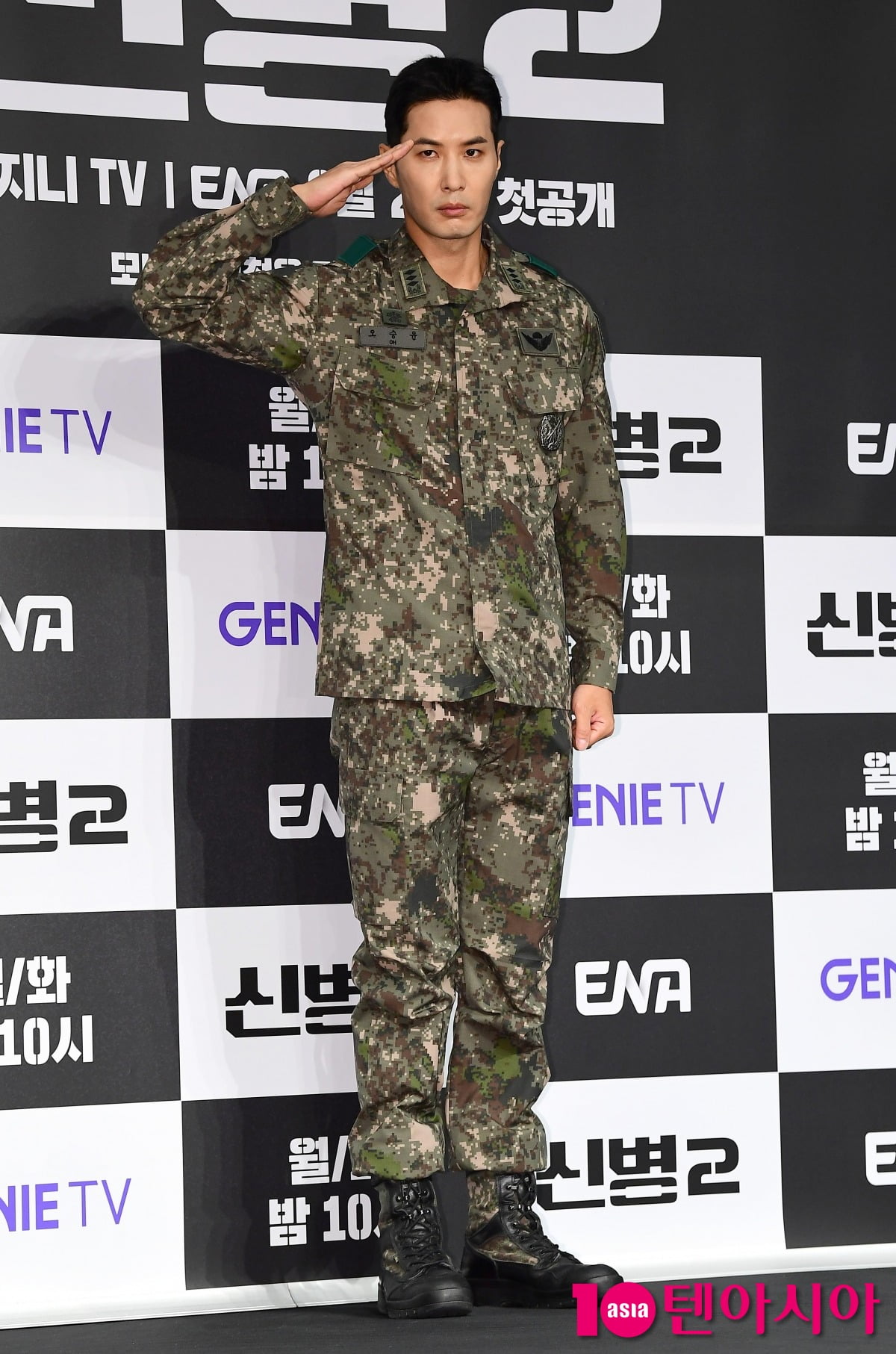 Actor Kim Ji-seok revealed the reason why he went on a diet in a hurry.
On the 28th, the production presentation of Genie TV's original 'Recruit 2' was held at D Cube City in Sindorim, Seoul. Director Min Jin-ki and actors Kim Ji-seok, Kim Min-ho, Nam Tae-woo, and Lee Sang-jin attended the event.
'Recruit 2' depicts the turbulent dormitory life that unfolds when company commander Oh Seung-yoon (Kim Ji-seok) takes office in front of Park Min-seok (Kim Min-ho), a new recruit who thought it would be easier to become a private soldier.
Oh Seung-yoon, played by Kim Ji-seok, is an elite officer from the army armed with FM from head to toe.
Kim Ji-seok said, "Since the existing actors made Season 1 successful, I wanted to get closer to them faster than anyone else. But the power that a rank insignia gives is amazing. Being called a company commander instead of an older brother, a strange atmosphere continued that seemed to be distant but not. Trying to get closer. After working hard, I tried to maintain this relationship for the sake of the drama."
In response, Kim Min-ho praised Kim Ji-seok, saying, "He took really good care of him on set. He was a warm company commander. Strawberry-flavored company commander." Lee Sang-jin said, "The company commander said rank was a problem, but I heard on a broadcast that hoarseness was a problem. We didn't know we were hoarse."
Kim Ji-seok revealed that he had been on a diet for three weeks prior to filming, hurriedly adjusting his diet. He said, "Originally, there was no scene of taking off the top in the play, but after the first script reading, the director said during a dinner party that the company commander would have to take off his top as well. That was three weeks before the first filming. did," he said.
In response, director Min Jin-ki explained, "In a short moment, I remembered Kim Ji-seok's body from 'Top Star Yoo Baek-i' in the past. Although time was short, I said with anticipation that he could make the physical of that time."
'Recruit 2' will be released for the first time on the 28th through Genie TV, Genie TV Mobile, and ENA.
Reporter Tae Yuna, Ten Asia youyou@tenasia.co.kr