TV
Ryu Seung-ryong and Jo In-seong, perfect partners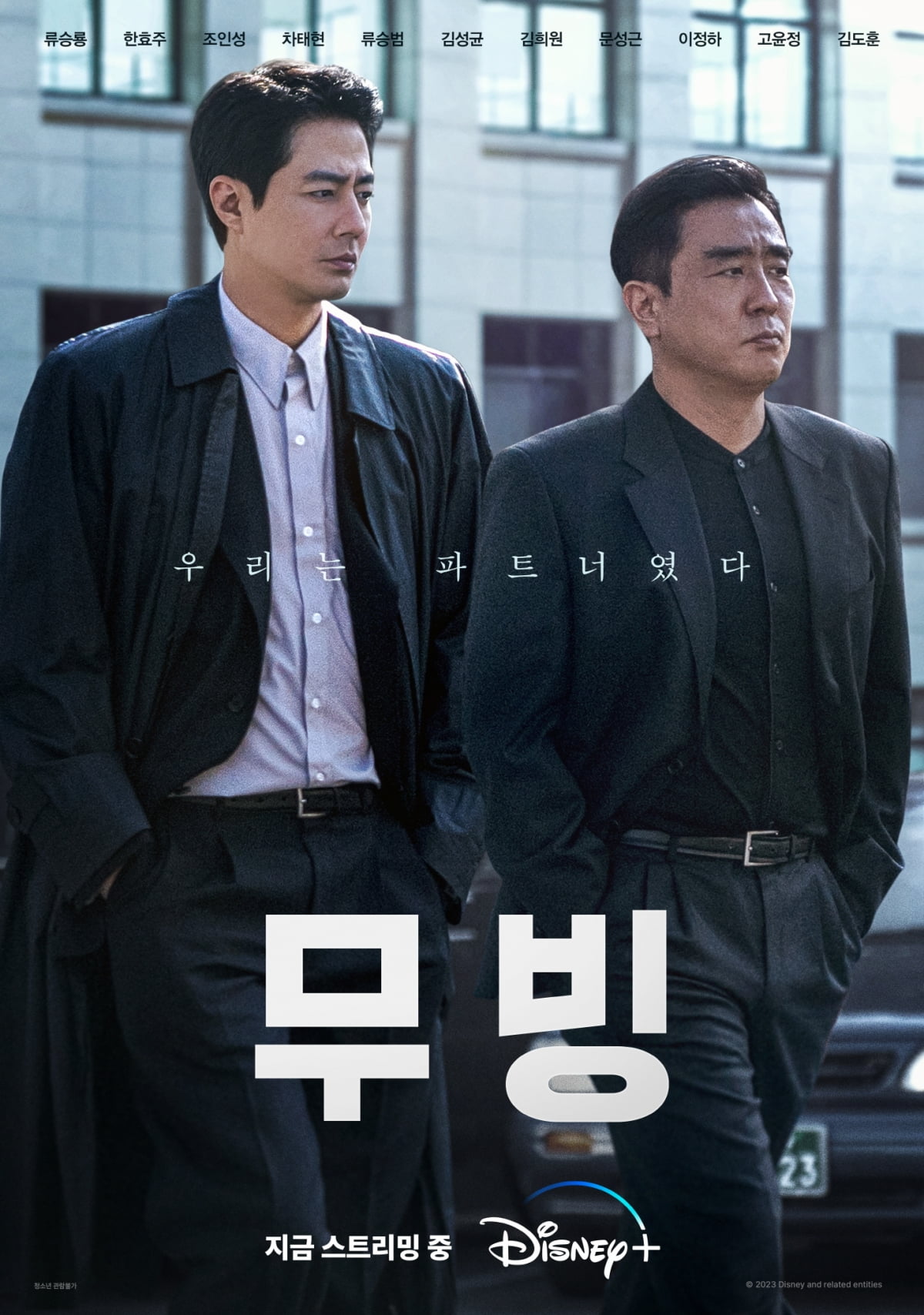 A poster for the duo of Ryu Seung-ryong and Jo In-sung in the Disney+ original series 'Moving' has been released.
On the 28th, Disney+ released a duo poster that makes people look forward to the combination play of Ryu Seung-ryong, who started a new life as a black agent, and Jo In-seong, the best black agent. 'Moving' is a human action series depicting the stories of children living in the present while hiding their superpowers and parents living in the past while hiding painful secrets.
The released poster catches the eye with the appearance of Jang Joo-won (Ryu Seung-ryong) and Kim Doo-sik (Jo In-seong), who exude intense charisma and go on a mission together. With the help of Doo-shik, who was watching everything from the sky last week, Joo-won barely survived and became a black agent.
Although they are instructed by their superiors to communicate only with codenames and ranks of Munsan and Guryongpo, they are the only reliable partners for each other, sharing the names of senior Kim and elder brother Jang. Ryu Seung-ryong, who played the role of Jang Joo-won, said to Kim Doo-sik, "As a reliable senior at work, as a partner, he was the only support." Expectations are gathering for the strong trusting relationship between the two, which will be revealed this week.
In particular, in the process of carrying out missions together as black agents around the world, the fantastic breathing and action that crosses the heavens and the ground, as well as the delightful Tikataka of the two, and the partner Joo-won and Doosik's story is getting more and more curious.
'Moving' is scheduled to release a total of 20 episodes, with 7 episodes released in the first week on Disney+, 2 episodes every Wednesday, and 3 episodes in the last week.
Reporter Kang Min-kyung, Ten Asia kkk39@tenasia.co.kr