TV
Jung Yong-hwa "Idol dating these days? I heard it's not a joke"... Mention of new dating methods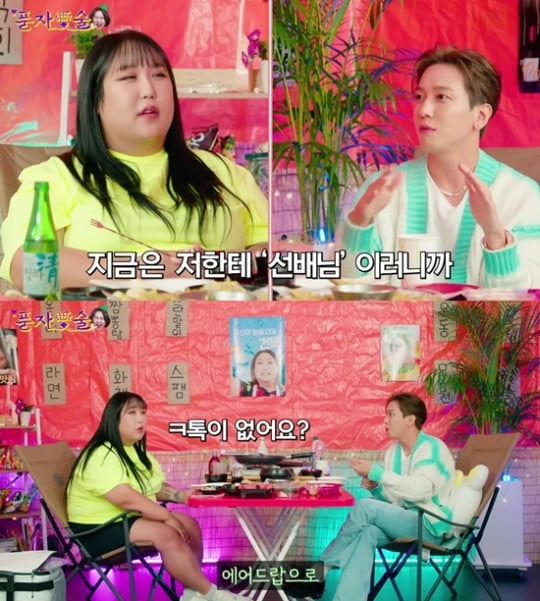 Group CNBLUE vocalist and actor Jung Yong-hwa confessed about the dating style of an idol.
Recently, the YouTube channel 'Like That's Studio' posted a web entertainment version of 'Satire' Jung Yong-hwa.
The YouTuber satirist who met Jung Yong-hwa in the public video exclaimed, "If you go to a music show, everyone will be juniors." Upon hearing this, Jung Yong-hwa said, "That's why I'm worried. I think it's a nuisance for us to go around in front of our juniors," and said that he didn't leave the waiting room.
Jung Yong-hwa said, "When I go to a music show, I feel lonely. There is no one to talk to. The production team is younger than me. In the past, they were 'writer's sister' and 'PD-nim', but they all call me 'senpai'. It's a bit burdensome." .
Satire said to Jung Yong-hwa, "Tell me that you should do this in a secret relationship" as a tip to get closer to your juniors.
Jung Yong-hwa said, "These days, it's really no joke. The same shop sends an airdrop to contact them."
When the satirist asked, "Do you have a messenger?", Jung Yong-hwa said, "It's easy to ask, and the company manages it, too. They say that kids who go to the same shop contact each other via airdrop. There was no such thing in our time."
Satire trembled, saying, "I'll have to turn on the airdrop." Jung Yong-hwa provoked laughter by saying, "Change (receipt) to everyone."
Jung Yong-hwa will release a solo album in mid-September. It's been about 6 years since July 2017 that he released a solo album in Korea.
Reporter Yoon Jun-ho, Ten Asia delo410@tenasia.co.kr