TV
Entertainment 'Smiling President' Dex, who fell down, showed off his fighting spirit from injury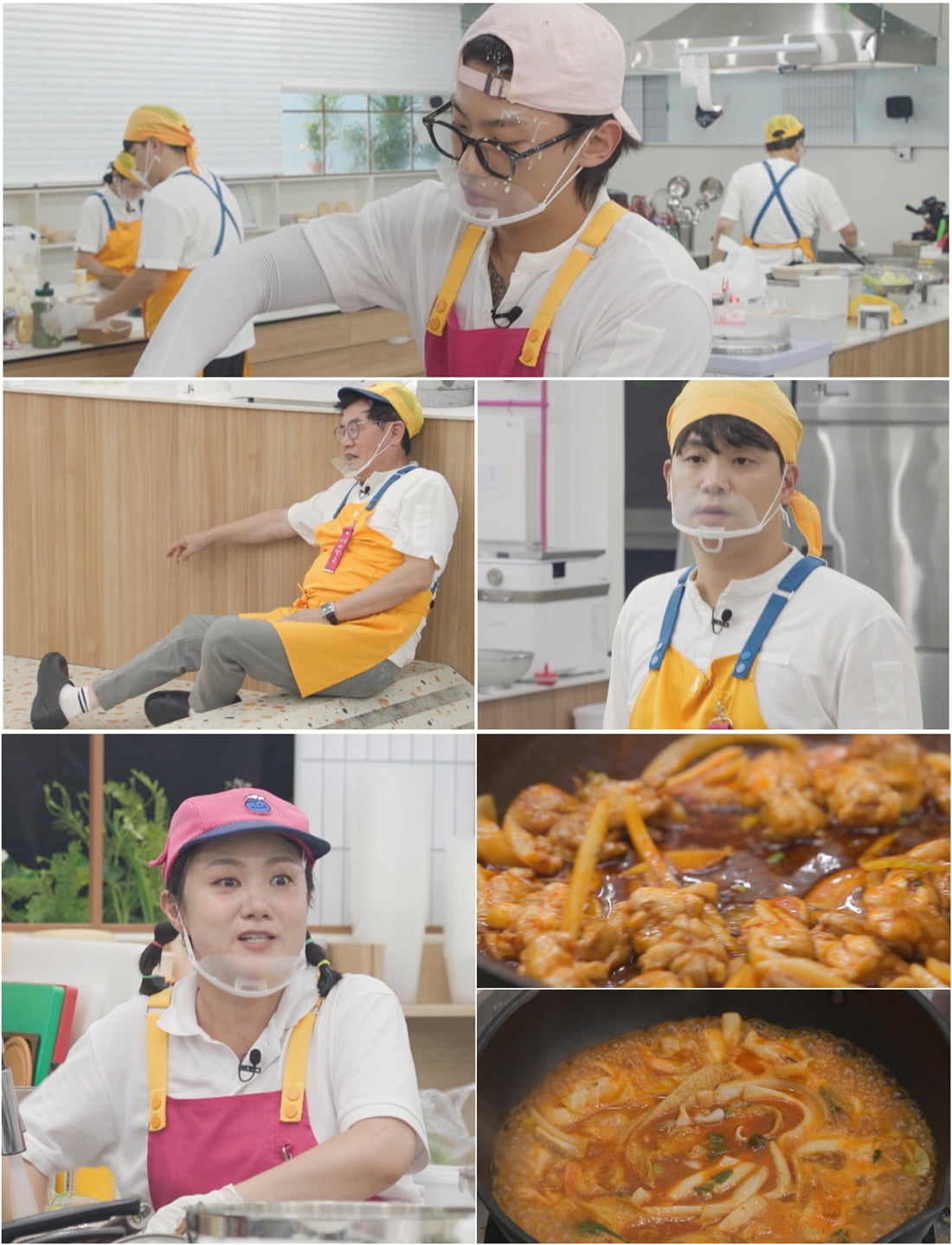 In 'The Smiling President', broadcasters Lee Kyung-gyu, Park Na-rae, and Dex fight for injuries to open a delivery business.
In the 10th episode of JTBC's entertainment program 'Smiling Boss', which airs today (27th) at 6:40 pm, Narae Park's restaurant receives orders from the past after dinner, and the kitchen is destroyed.
In the midst of the hectic orders that have already come in, even large orders come in, putting them in a difficult situation. In particular, when Dex trips in the kitchen, everyone present is shocked. Cream sauce spilled on his face as he fell, but instead of taking care of himself, he took delivery food first and showed a professional appearance.
Lee Kyung-kyu's symptoms of numbness in his hands and feet are getting worse due to the non-stop business. When Lee Gyeong-gyu, who had previously visited the oriental clinic after lunch, was having a hard time, the employee Oking recommended to stop the business out of concern, but the sound of the order that gives strength just by listening to it continues the business. Lee Kyung-gyu, who is in charge of all the main menus of the restaurant, is interested in whether he will be able to successfully complete the orders that continue to come in with his sick body.
Another crisis comes to Narae Park's restaurant, which was popular due to the flood of orders. President Park Na-rae, who previously suffered a torn anterior cruciate ligament, feels severe pain when her knee bends forward during sales. Worried about this, Han Seung-yeon asked if it was possible, but Park Na-rae said, "This is the last chance. I want to put a star on my heart," burning his enthusiasm for first place.
Episode 10 of 'The Smiling President' can be seen today (27th) at 6:40 pm.
Reporter Ha-neul Lee, Ten Asia greenworld@tenasia.co.kr