TV
Drama 'My Dearest' Actor Lee Hak-joo, a pure and upright scholar in the midst of a brutal war, passionately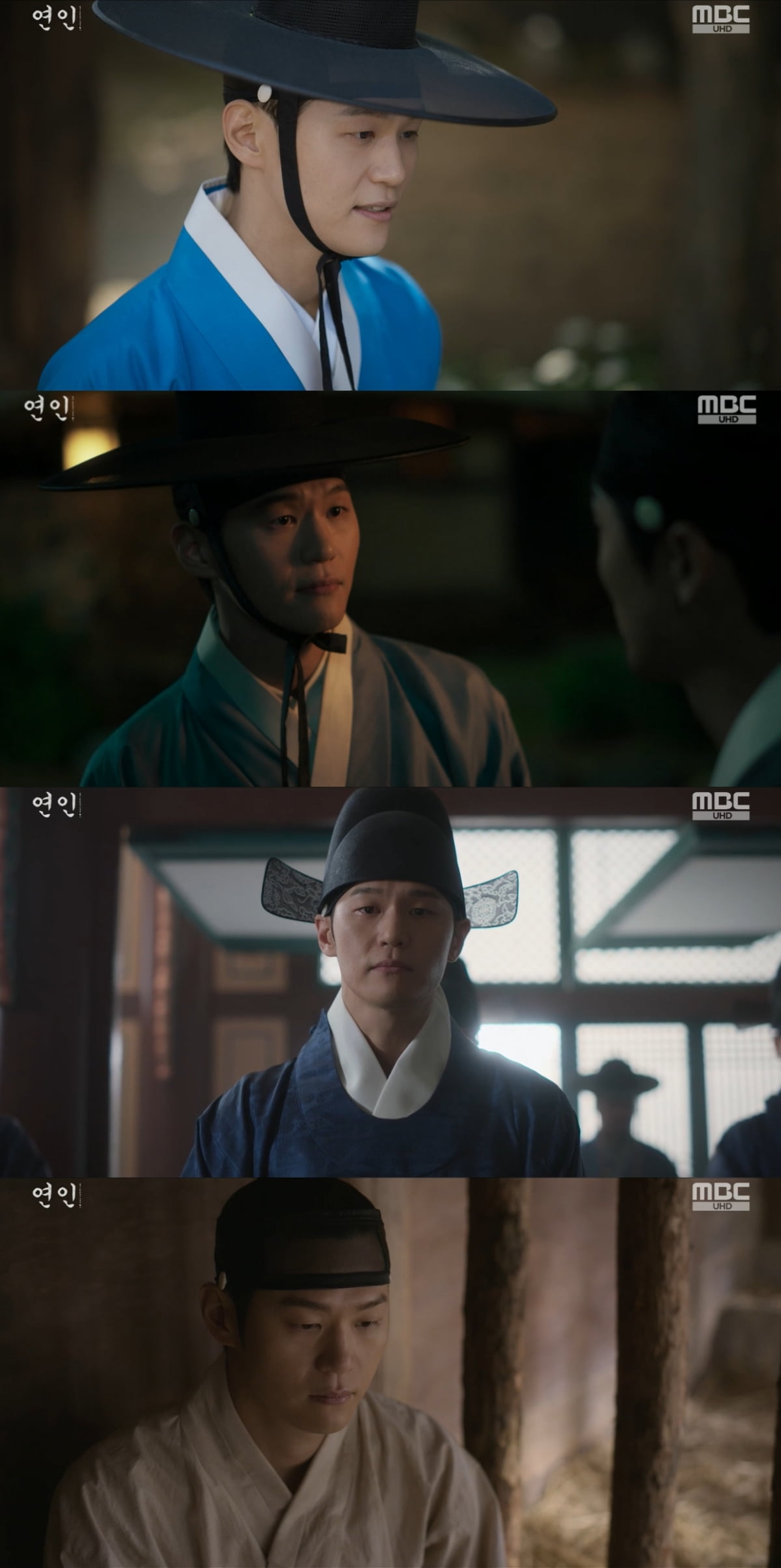 Lee Hak-joo, an actor in the drama 'My Dearest', perfectly portrayed the spirit of the age of scholars.
Lee Hak-joo took on the role of 'Nam Yeon-joon', a scholar who steadfastly maintained fidelity and fidelity despite the weather of war in the MBC Friday and Saturday drama 'My Dearest'. He balanced the play through the atmosphere of an innocent and upright scholar.
In the 7th and 8th episodes of 'My Dearest', Nam Yeon-joon (Lee Hak-joo), who defended the duty of a scholar by overcoming enemy soldiers and protecting both the king and the people in a brutal war, was portrayed. In recognition of his hard work, he was given the official title of 'Hongmungwan' Suchan. Nam Yeon-jun, who was reunited with those who had been scattered in Hanyang, was happy for a while, and made up his mind to repay the care of the elderly people in Neunggun-ri who raised him.
Nam Yeon-joon, a young bureaucrat who was assigned to Hongmungwan, a job of giving advice on the king's conduct and discussing and making suggestions on social and moral issues, caught the attention of the courtiers with his passion and advice. It also shows a presence like a lantern that guides and illuminates the path of a gentleman so that Crown Prince Sohyeon is taken as a hostage and the king, who is in anxiety, does not fall into private hearts.
King Injo ordered to visit the Qing Dynasty, but Nam Yeon-jun refused to keep the dignity and loyalty of the nobleman. Accordingly, the scene in which the property was confiscated overnight due to the 'serious crime of disrespect' showed the perseverance of a scholar with a strong will.
In the background of the tragic historical 'Byeongjahoran', Lee Hak-joo adds to the immersion by spreading a high-density performance with detailed control of the pace. Every week, I am curious about what kind of activity Lee Hak-joo will perform in the future, who has fascinated viewers with his unique character digestion and outstanding acting skills.
MBC Friday and Saturday drama 'My Dearest' is broadcast every Friday and Saturday at 9:50 PM.
Reporter Ha-neul Lee, Ten Asia greenworld@tenasia.co.kr