TV
Drama 'The Real Has Come!' Actor Jung Eui-jae, genetic test discrepancy? was not the grandson of a rich man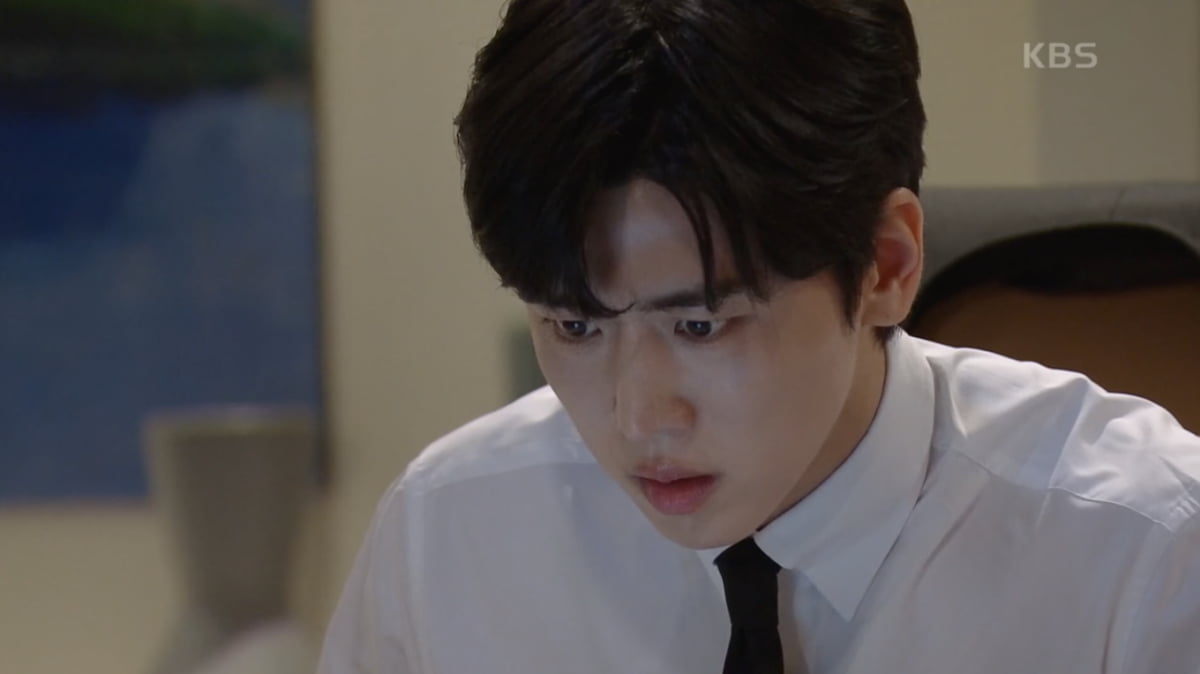 In 'The Real Has Come!', the genetic test results of actors Jung Eui-je and Kang Bu-ja came out.
In the KBS2 drama 'The Real Has Come!', which aired on the 26th, Gong Tae-kyung (played by Ahn Jae-hyun) and Oh Yeon-du (played by Baek Jin-hee) confirmed their feelings and strengthened their will.
On this day, Gong Tae-gyeong declared that he should dispose of himself. He said, "I will disband. If I get involved with CEO Kim, not only me and Mr. Yeondu, but also my family will feel uncomfortable. Please accept my decision. CEO Kim is my father's nephew. I can't deny that CEO Kim is related by blood. It is a decision made without mixing the two. It is only a legal relationship," he said bombastically.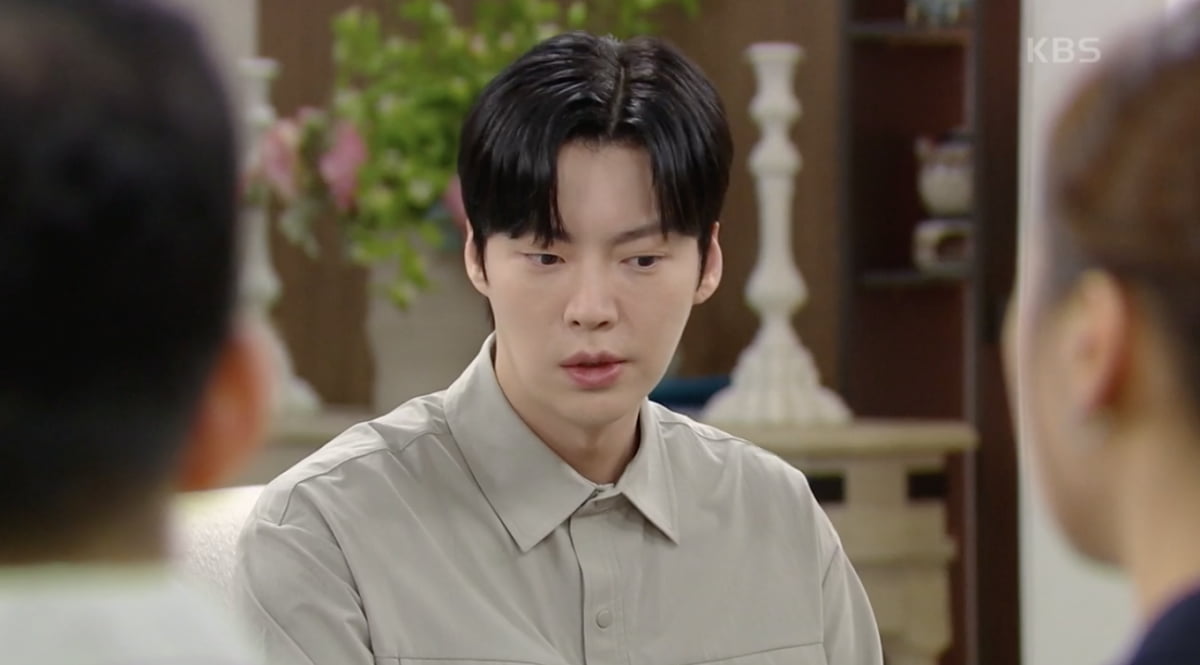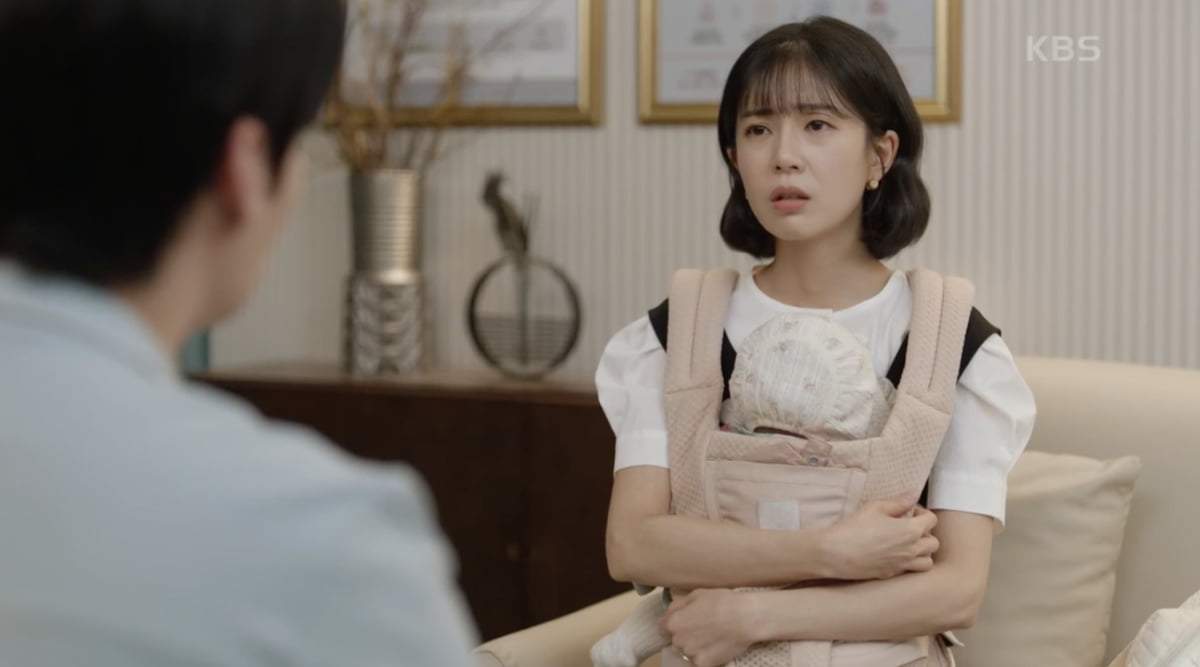 Upon learning this fact, Oh Yeon-doo got angry, saying, "Is Tae-kyung's family all like Haneul? Are you confident enough to live without seeing the rest of your family? Did I meet Tae-kyung to make someone without a family?" Gong Tae-kyung said, " Let's think only of the sky. Don't make it complicated, just think about this child. Because I am the sky's father," he persuaded.
Oh Yeon-du, who went to see Kim Jun-ha (Jeong Eui-je), said, "Leave. Do we really have to kick Gong Tae-gyeong out of the house? Do you feel better about tearing your family apart? I did everything wrong. Can't we just leave the three of us alone?" begged.
Eun Geum-sil (Kang Bu-ja) went to Gong Tae-gyeong and tried to dissuade him from dissuading him, but Gong Tae-gyeong said, "I was saddened to hear that grandmother recognized Kim Jun-ha as her grandson. It didn't take long before. How could grandmother do that?" I wanted to," he said.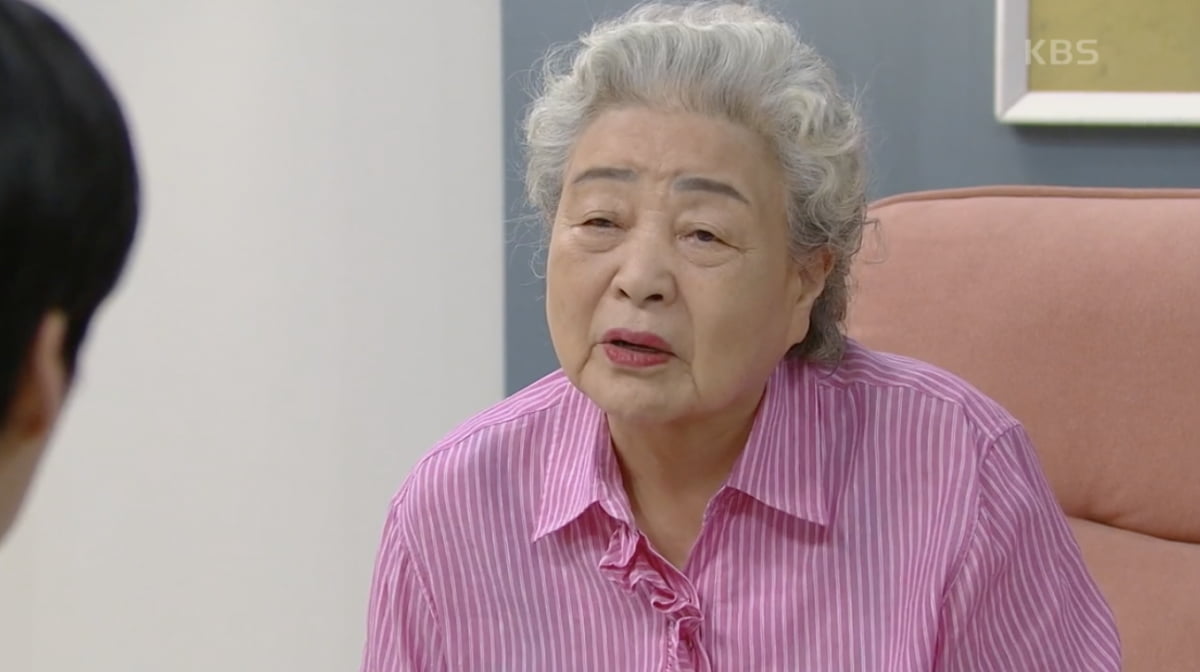 "But how do you pretend not to know the grandson you found after decades? Besides, don't you want to do to Kim Jun-ha what you couldn't do to Aunt Strawberry, the bloodline you lost when you were a baby? Don't look at me and be nice to Mr. Kim Jun-ha," he added. Hearing Gong Tae-gyeong's words, Eun Geum-sil cried, and Gong Tae-gyeong said, "I'm selfish. It's because I don't want to lose my happiness. Please think I'm a bad guy and let me go."
The Gong family held a ritual for strawberries. Oh Yeon-doo said, "I will also bow to my aunt. I am Tae-kyung's wife, and that child is Oh Ha-neul, not Kim Ha-neul. I will raise Ha-neul as Tae-kyung's child. Please bless me from heaven." "What are you doing in front of my mother?" Kim Jun-ha got angry. Oh Yeon-doo said to Eun Geum-sil, "I came here on purpose to tell you this. I wanted to make sure my grandmother knew what I meant."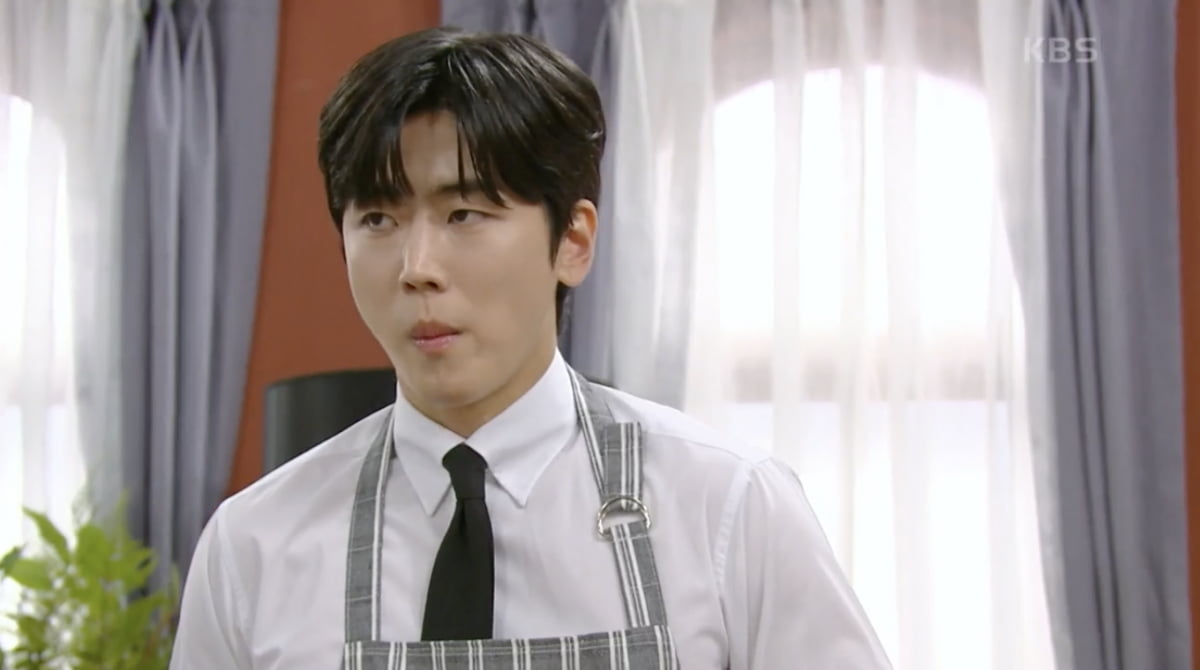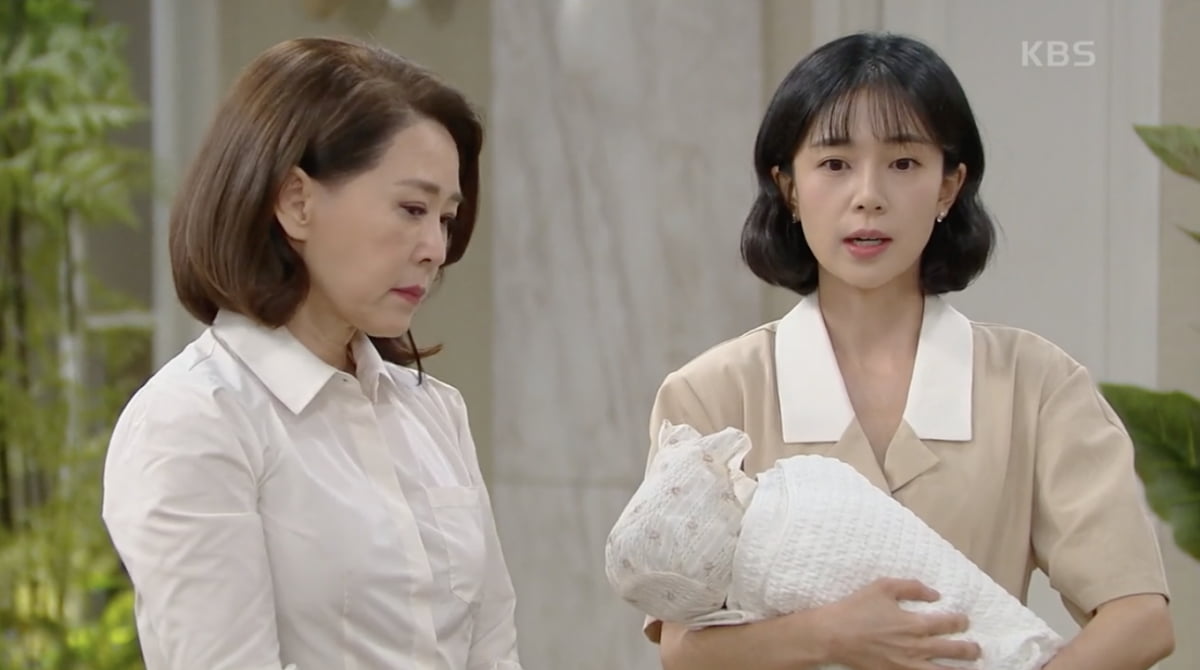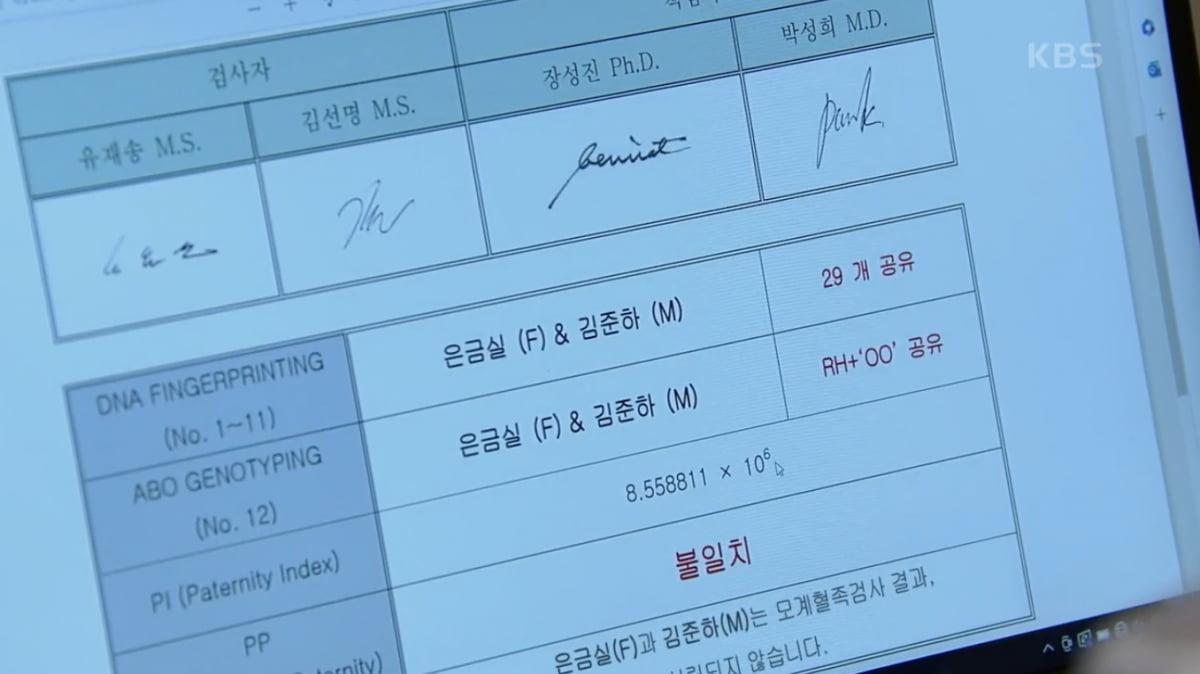 Also, Oh Yeon-doo told Gong Tae-gyeong, "I'm sorry about yesterday. From now on, I will do as Tae-gyeong says. I will do anything if we can be together." Gong Tae-gyeong replied, "Let's leave our house and live happily." Kim Jun-ha, claiming that Haneul is his child, asked Eun-geum-sil for help. He said, "I have to do something. I will ask for recognition and become the grandmother's grandson, and Heaven will never give consent to adoption."
Meanwhile, the genetic test results of Eun Geum-sil and Kim Joon-ha came out, and it was a discrepancy.
Reporter Ha-neul Lee, Ten Asia greenworld@tenasia.co.kr