TV
Namgoong-min kisses Ahn Eun-jin reunited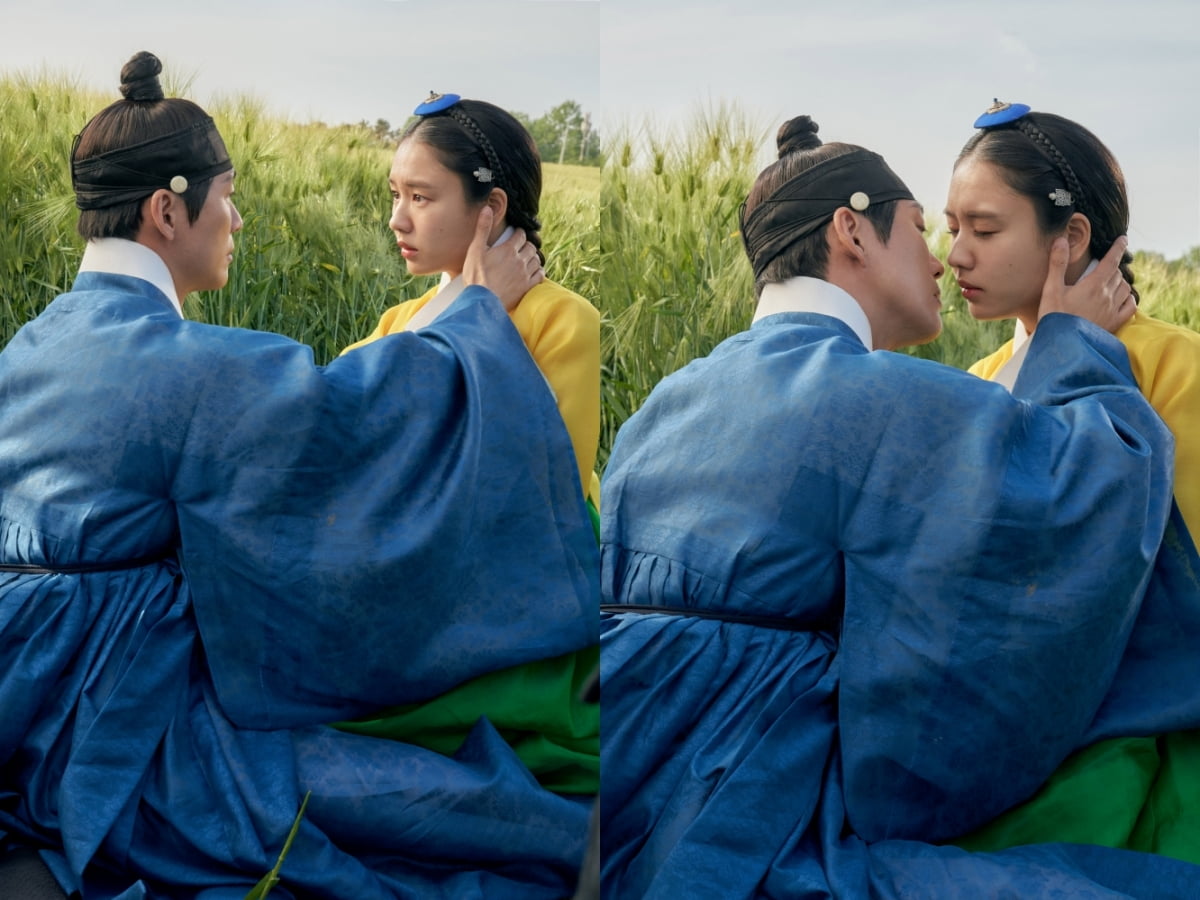 Namgoong-min and Ahn Eun-jin's kiss was captured one second before.
On the 25th, MBC's Fri-Sat drama 'Lovers' released a picture of Lee Jang-hyun (played by Namgoong-min) and Yu Gil-chae (played by Ahn Eun-jin) a second before the main broadcast. In the photo, Lee Jang-hyun and Yu Gil-chae are sitting face to face in the middle of a green barley field. Lee Jang-hyeon's hand caressing Yoo Gil-chae's face, and Yoo Gil-chae's eyes looking at Lee Jang-hyeon as if embarrassed, cause excitement. The appearance of the two people who are close to each other makes the viewer's heart beat.
In the second picture, Lee Jang-hyun is slowly approaching Yoo Gil-chae. Gil-chae Yu, who always showed a bold and confident appearance in front of Lee Jang-hyun, but at this moment, her eyes are tightly closed. The fresh green barley field, the images of Lee Jang-hyeon and Yu Gil-chae in it are dazzlingly beautiful like a painting.
'Lovers' showed an uptick in viewer ratings and took the No. 1 throne in Friday and Saturday dramas. The 6th episode on the 19th broke its own highest viewership rating with 8.8%. At the moment, the highest viewership rating soared to 9.9%. At the center of this rising trend is the sad melodrama of the male and female protagonists Lee Jang-hyeon and Yu Gil-chae. Lee Jang-hyeon, who did not believe in love and shouted non-marriage, even sacrifices his life for Yoo Gil-chae. Gil-chae Yu takes risks to keep her promise to Jang-hyeon Lee. The love of two people who missed and saved each other in the midst of the brutal war, the sick man, hit the hearts of viewers strongly.
Previously, in the ending of episode 6, Lee Jang-hyun listened to his words and saved Gil-chae Yoo who was in danger after fleeing to Ganghwa-do. He couldn't approach Yu Gil-chae because he thought he might have Mama (smallpox), and instead fought dozens of people to help Gil-chae escape from the barbarians. Thinking that it might be Lee Jang-hyeon who saved her, Gil-chae Yu turned around and started running.
The production team of 'Lovers' said, "Lee Jang-hyun and Yoo Gil-chae will reunite in the 7th episode aired today. The distance between the two, who escaped the horrors of war for a while, will become even closer. We ask for your interest and expectations."
Reporter Kang Min-kyung, Ten Asia kkk39@tenasia.co.kr