TV
Boa Jo, humanizing loveliness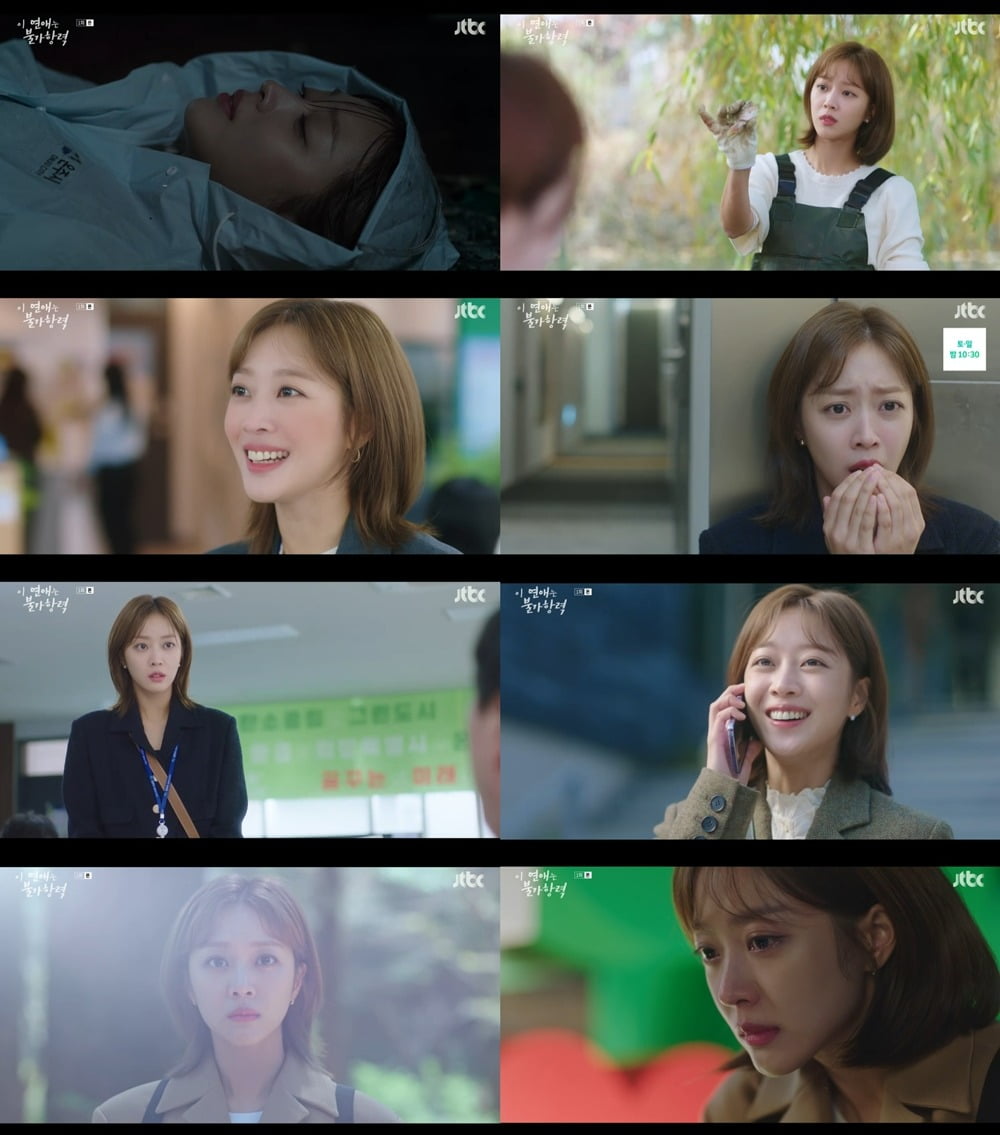 Actress Jo Bo-ah showed off her lovely charm.
In JTBC's new Wednesday-Thursday drama 'This Love Is Irresistible', which was first broadcast on the 23rd, Jo Bo-ah disassembled herself as Lee Hong-jo, a civil complaint solver at the Onju City Hall and a low-level civil servant who always does her best, and radiated erratic and bouncy energy.
On this day, Jo Bo-ah showed a strong presence by lying in the yard of the ruined Onjusan Shrine. He showed Hongjo's FM side, which handles malicious complaints immediately, and the endgame king with a sense of reality. In the scene where he misunderstood Rowoon (played by Jang Shin-yu), whom he met for the first time, as a grim reaper, he laughed with his erratic appearance.
The 'sweetie' acting also stood out. Jo Bo-ah, who was assigned to the greenery department and park management team at Onju City Hall, tried to gain recognition from the head of the public team (played by Hyun Bong-shik). In addition, at the scene where he stepped out to solve a civil complaint to demolish the Onjusan Shrine, which is called a haunted house, he stepped on the bell of an armor and fell down, creating regret. Jo Bo-ah not only gave herself a passionate performance, but also gave an antagonistic chemistry by arguing with Rowoon, the owner of the new party, over the demolition agreement.
Jo Bo-ah's fresh unrequited love acting also conveyed a little fun. Every time he sees Ha-jun (played by Kwon Jae-kyung), he blushes just like his name, and shows desperate unrequited love by blocking even the mysterious liquid sprayed by protesters with his whole body. In this way, in the first episode, Jo Bo-ah expressed a 'disgusting' romance with Rowoon and a heartfelt unrequited love with Ha-joon, raising expectations for how the pairing of love will continue.
At the end of the broadcast, Hong-jo was reborn as the 'Queen of Civil Complaints' after obtaining permission to demolish it from Eun-wol (played by Kim Hye-ok), a shaman who lived in the new hall. However, according to Eun-wol, it is revealed that Hong-jo was not only killed by Shin-yu in his previous life, but also the 'red hand' that harasses Shin-yu in the present life. The 'owner of the wooden box', who will release the curse of Shinyu suffering from a genetic disease, is also known as Hongjo, raising questions about his identity.
'This Love Is Force Majeure' is an irresistible romance between Lee Hong-jo, a low-level civil servant who obtained a forbidden book that was thoroughly sealed 300 years ago, and Jang Shin-yu, a lawyer who fell victim to the forbidden book. It is broadcast every Wednesday and Thursday at 10:30 PM.
Reporter Tae Yuna, Ten Asia youyou@tenasia.co.kr