TV
Actor Jung Yu-mi, "Dating rumor with actor Lee Seo-jin? Choi Woo-shik and Park Seo-joon teased a lot"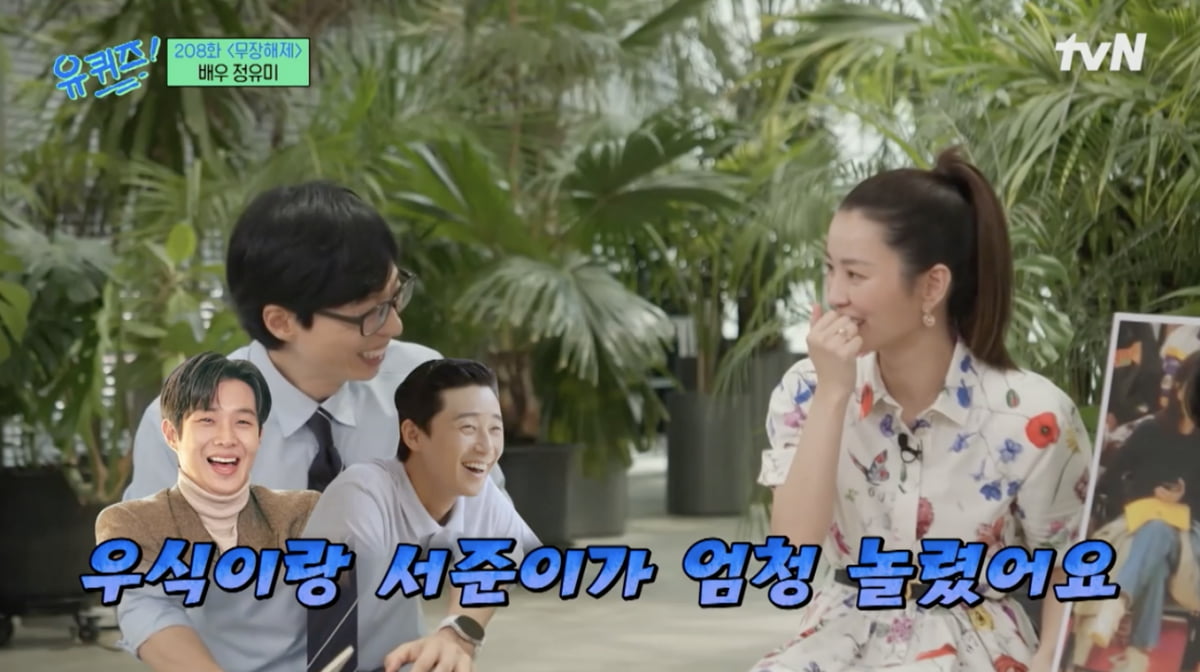 Actress Jung Yu-mi explained that she was teased by Choi Woo-sik and Park Seo-joon, explaining the dating rumors with Lee Seo-jin.
Actress Jung Yu-mi appeared as a guest on tvN's 'You Quiz on the Block' (hereinafter referred to as 'You Quiz'), which aired on the 23rd.
On this day, Yoo Jae-seok mentioned 'Yumbly', a proper noun for Jung Yu-mi. Yoo Jae-seok asked, "Isn't Yumi's nickname Blee? There aren't many people with the nickname Blee. One of them is Yumi. How did you feel when you first heard the name Yumbly?" Jung Yu-mi answered honestly, "It was very cheesy and awkward. I'm getting older and I don't know how long I'll sing it, so I'm enjoying it."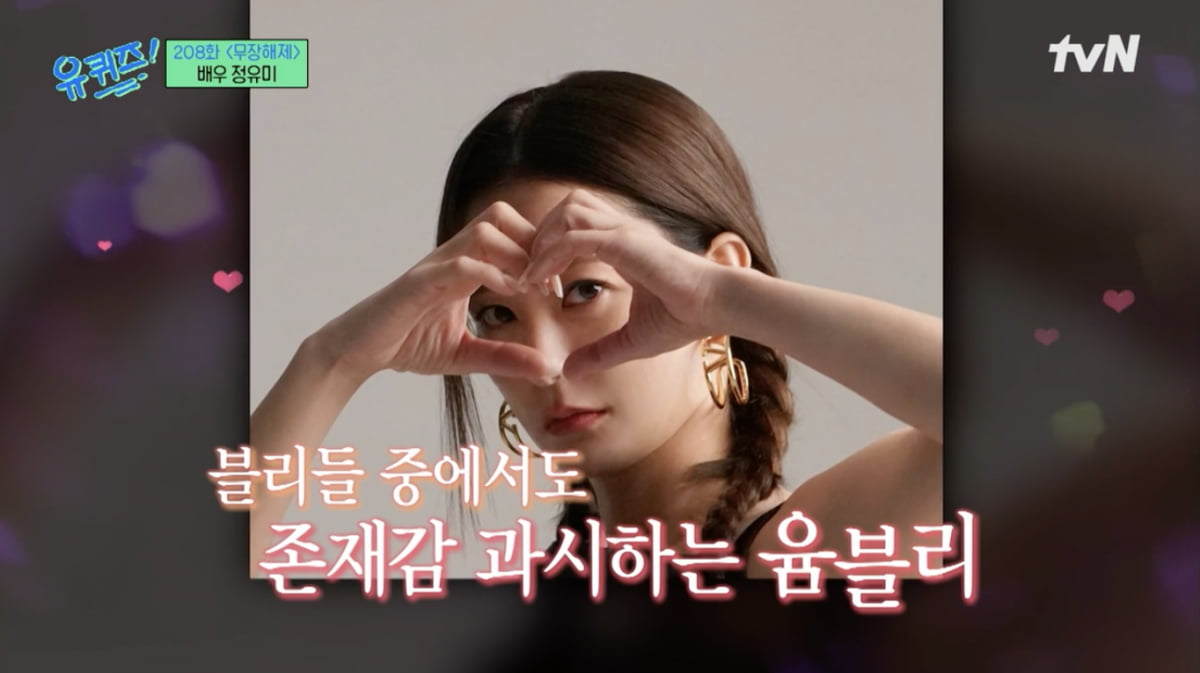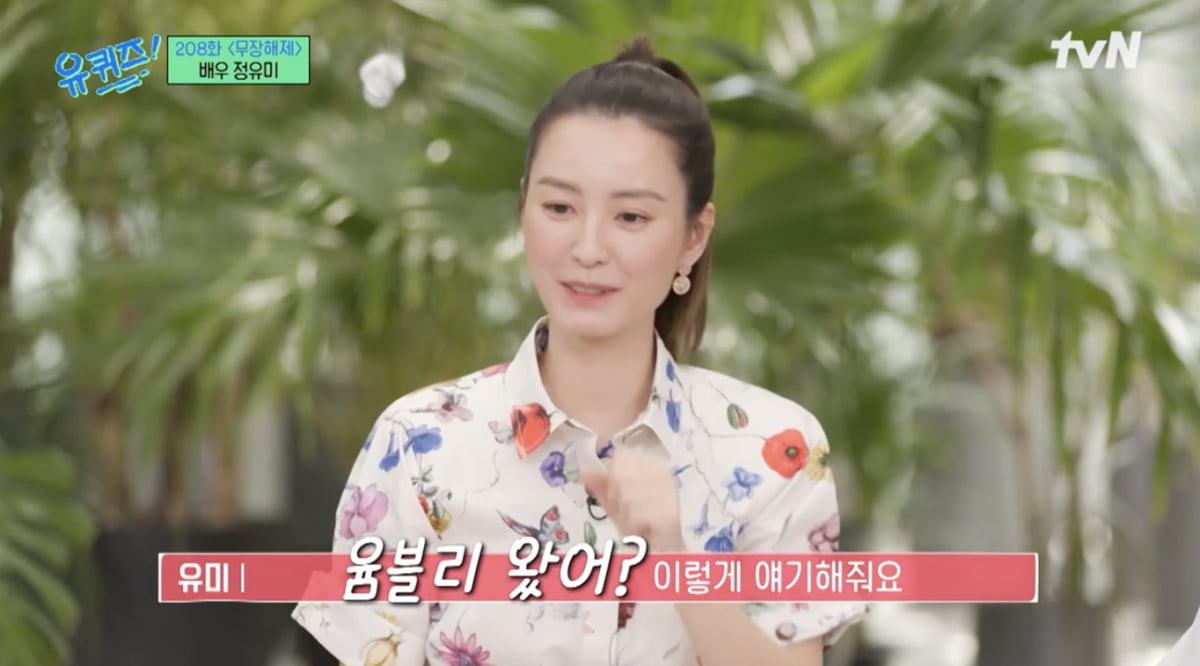 Yumi Jung, who calls herself 'Yumbly' when she goes to gatherings these days, said, "When I work with close friends, 'Is Yumbly here?' They talk like this. They say, 'Youmbly is here'", he said shyly.
Yoo Jae-seok then asked, "Do you call 'Yumbly' at home?" Jeong Yu-mi hesitated, saying, "I think everyone would," then lowered her head and whispered, "Princess." Hearing this, Jo Se-ho joked, "Because we're not called 'Prince' at home."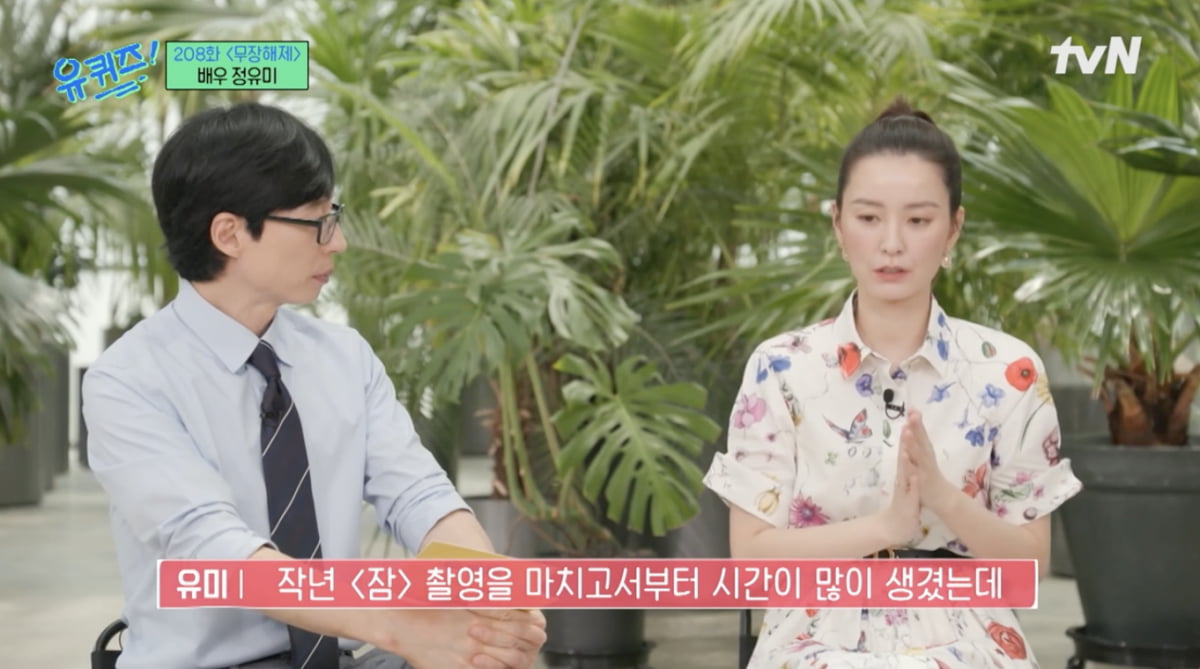 After filming the movie 'Sleep' (director Yoo Jae-sun), Jung Yu-mi fell in love with watching sports. He said, "I had been working all the time. I thought about what I would do while I was resting and decided to do something I hadn't done before. The way to the stadium was also exciting. Even though I don't know the rules well, the energy coming from the stadium is amazing."
When asked if there is a separate team she supports, Yumi Jung said, "There is no separate team. just the mood? If you win, go this way and go that way. It seems like he's just looking for fun." He also said, "I was tired without even realizing that I was working all the time. I don't even know what I'm doing. As a result, my self-esteem fell a bit. When I have time and I can, I always check the games I can go to because I want to 'just do it'."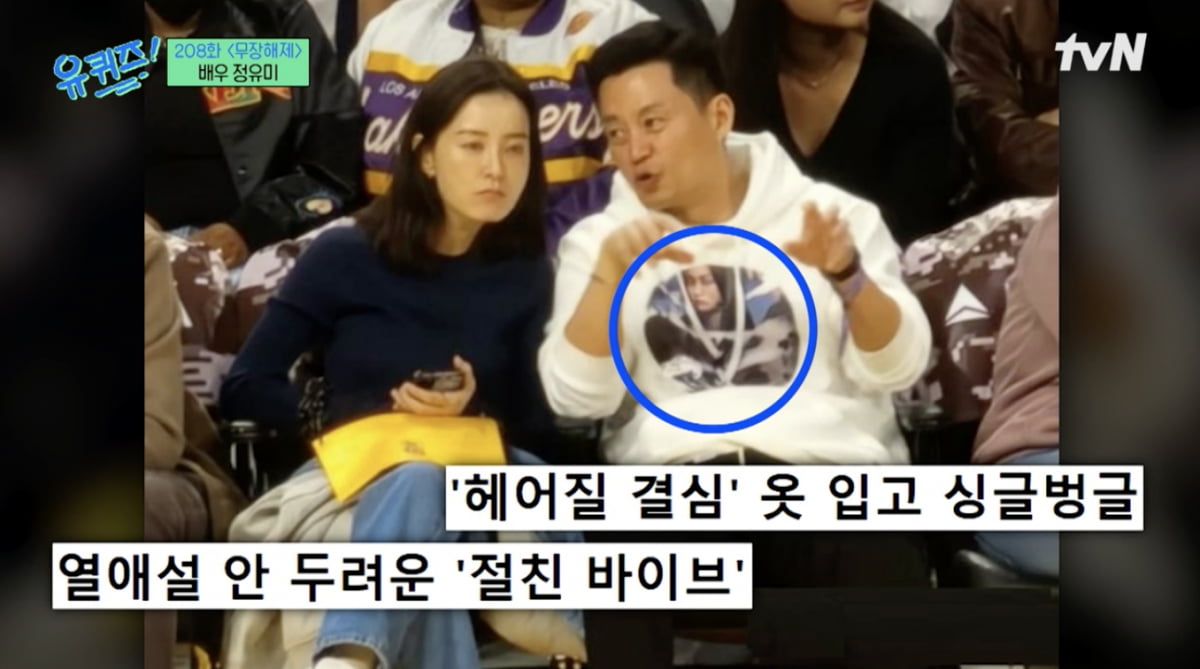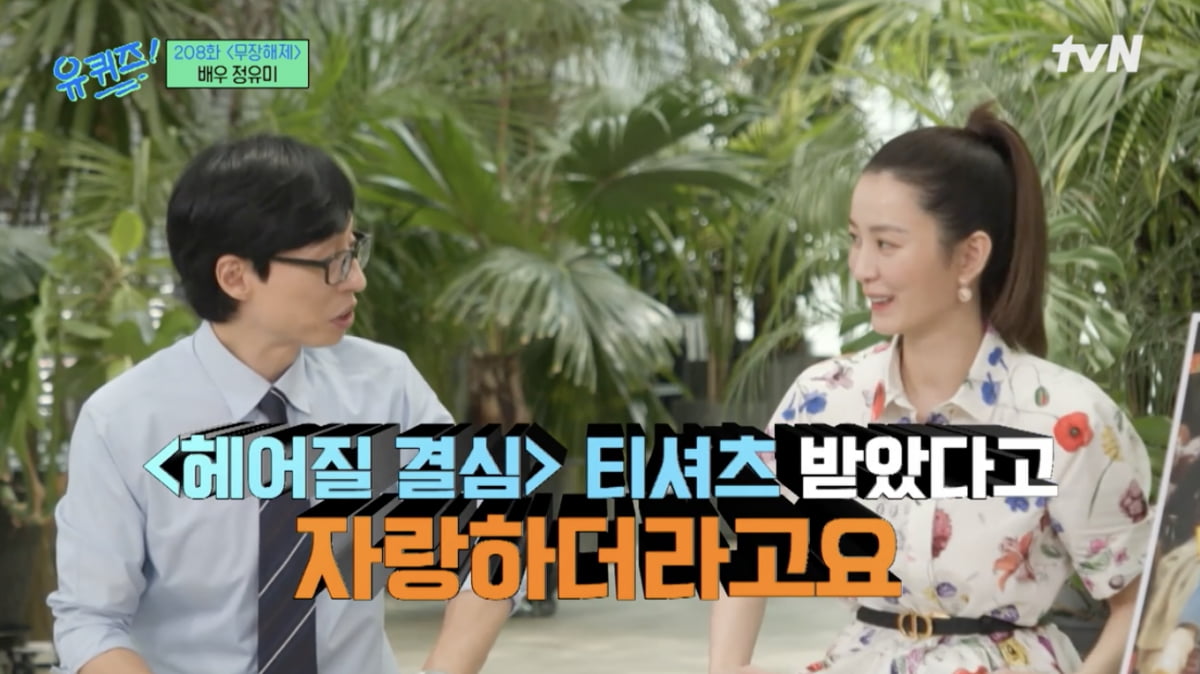 Recently, Jung Yoo-mi became a hot topic after being spotted watching an American NBA game with actress Lee Seo-jin. Regarding the dating rumors of the two, Yoo Jae-seok said, "There were people who said, 'Are you dating?' he said and burst into laughter.
Jung Yu-mi said, "When I contacted her, my brother was in LA. My brother had a ticket. Look at this expression. There were a lot of articles about dating, but Woo-shik and Seo-joon teased me a lot." Explaining the situation at the time, Jung Yu-mi added, "I know a lot of old singers and actors, so I said, 'There is someone next to me. He's a rock star.'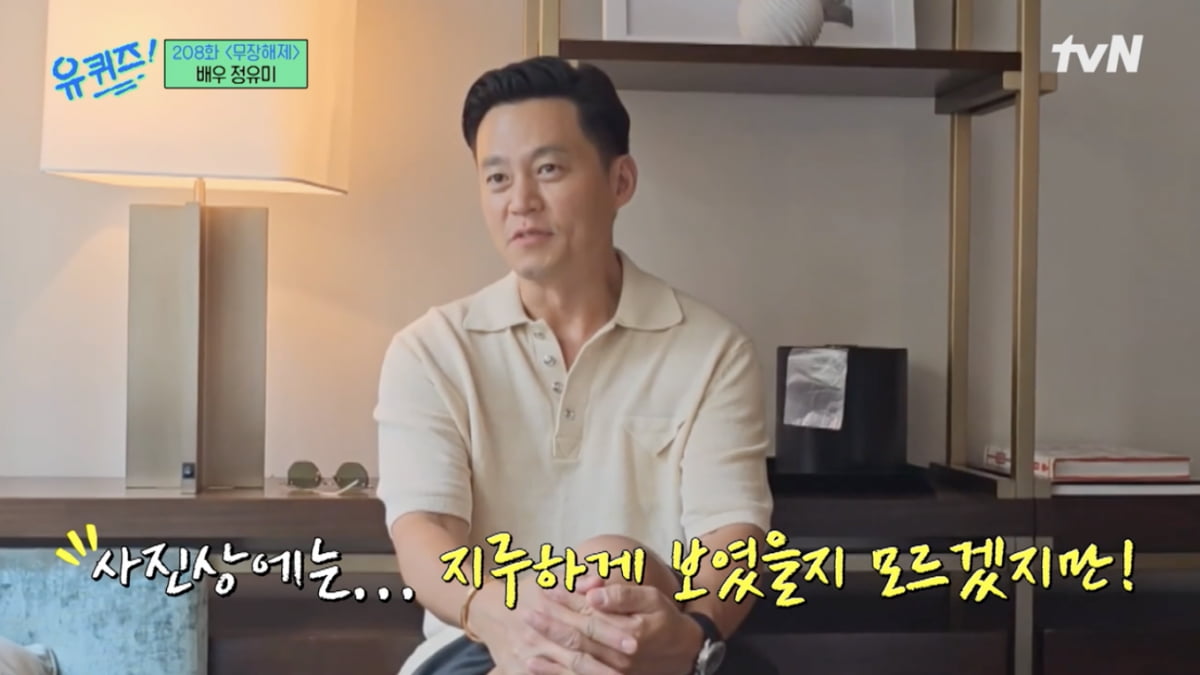 Lee Seo-jin appeared on 'You Quiz' and said, "Ashton Kutcher and Mila Kunis came that day. I don't know if they looked boring in the picture, but I didn't drag Yumi by force, but Yumi wanted to go. And I focused on listening to what others said. He mentioned, "He has a feeling like a younger brother. I will try to show sports games in the future. Every time I see you, I keep getting hurt, so I hope you'll be careful."
Jung Yu-mi, who received the Baeksang Arts Awards Rookie Award in 2005 and made her name known splendidly at the same time as her debut, said, "I was scared because I thought it was not the time yet. The word 4D came out because of my appearance. I am not 4D."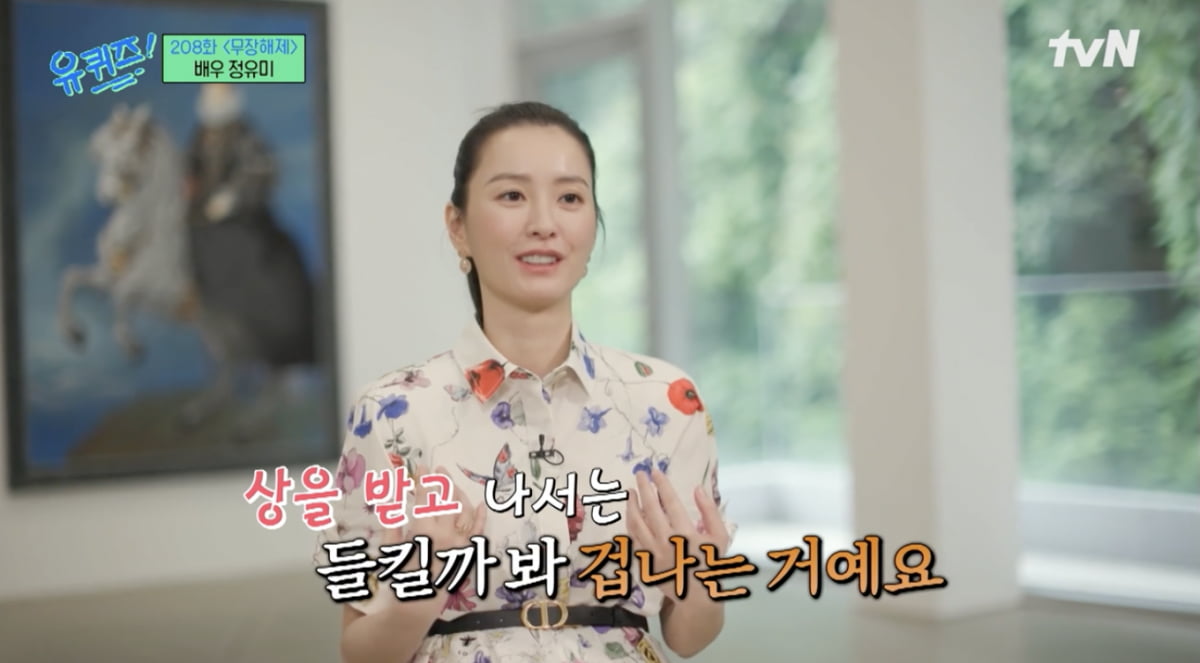 Jung Yu-mi, who said she was worried after receiving the award, answered honestly, "I thought I had to hit a home run in every scene and performance. He added, "Since it was in the early days of tvN, I was very concerned that I shouldn't do cable. The script was interesting, but the fact that I couldn't do it because it was cable created a question mark inside me. I think I did well by doing that work. I think I was happy to admit it myself."
Yoo Jae-seok asked Jung Yu-mi if she was the type to actively approach love. Jung Yu-mi said, "It's not like that. I gained confidence while acting in romance and tried it, but it didn't work. There was a time when I tried to express my liking. 'Do I have a crush on him?' There is," he explained.
Reporter Ha-neul Lee, Ten Asia greenworld@tenasia.co.kr