TV
Da-ye Kim's friends also objected to her marriage with Soo-hong Park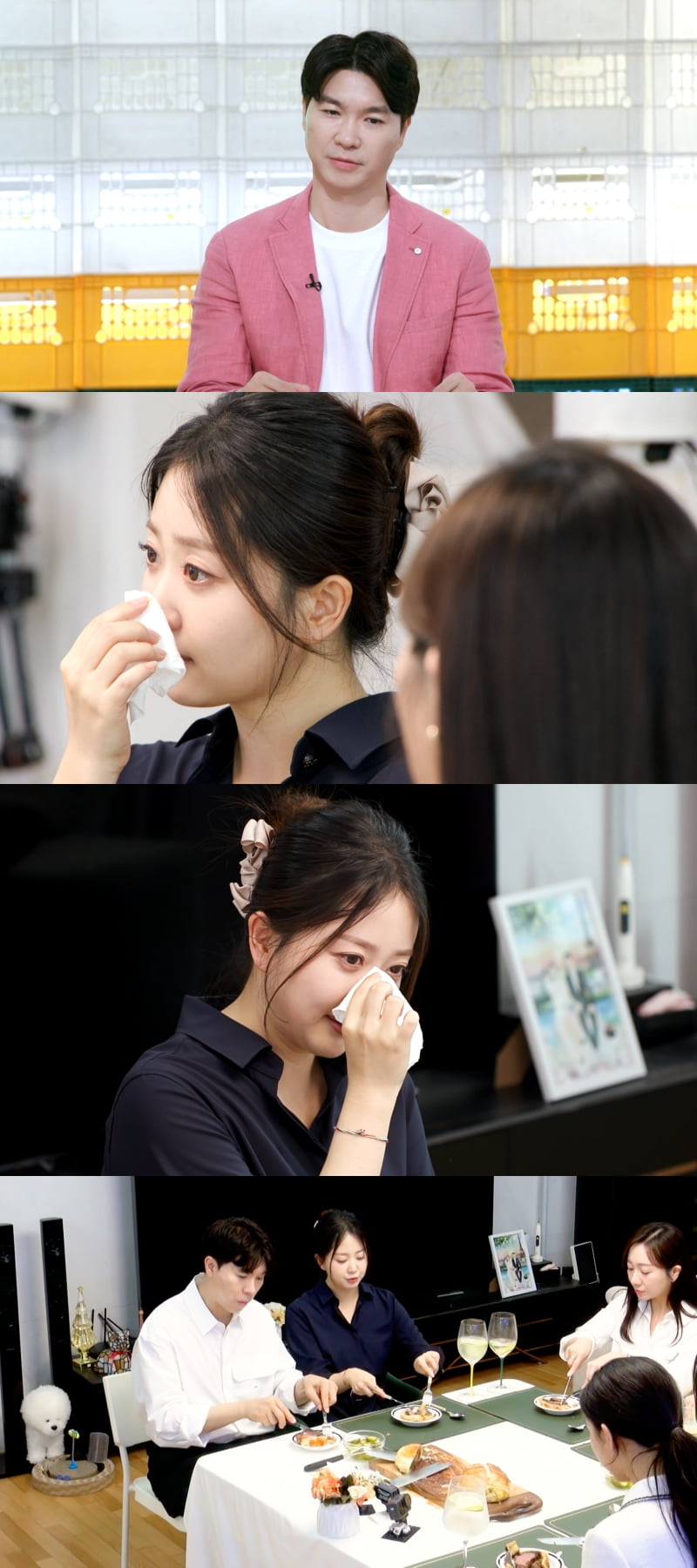 Broadcaster Park Soo-hong's wife, Kim Da-ye, sheds tears.
On the 25th, KBS2's 'Pyeonstorang (hereinafter referred to as Funstorang)', which will be aired on the 25th, will reveal the second episode of Hongstorang prepared by Park Soo-hong for his wife Da-ye Kim and her friends following the last broadcast.
Along with the powerful cooking skills of first-generation sexy man Park Soo-hong, the story of the difficult days of the couple, who can now face each other honestly, is also revealed. The image of a couple enduring hardships and preparing for happiness together is expected to give a sense of emotion.
In the VCR released on the day, Park Soo-hong made beef Wellington, which his wife Da-ye Kim and her friends ordered as the main dish. Beef Wellington is a British dish of beef wrapped in a pie and grilled. It is a dish that is difficult to make and not easily tasted as delicious as it is delicious. Park Soo-hong carefully made the high-level dish, Beef Wellington. Looking at the beef Wellington completed in the hands of Park Soo-hong, Kim Da-ye and Kim Da-ye's friends poured out admiration.
While Park Soo-hong was cooking, Da-ye Kim and her friends had a sincere conversation. Friends told Kim Da-ye, "You seem to have married well." In response, Daye Kim said, "I had a difficult life as a newlywed, but now it has improved a lot. Now it feels like a newlywed couple." He added, "If I hadn't gone through such hardships, I think we wouldn't have been able to get married. Overcoming difficult situations together made us stronger."
Daye Kim shed tears, saying, "There were many people who wished we had separated before we got married." In response, friends recalled the time, saying, "I had that feeling too, but I didn't say it. Their love was sincere and so firm."
.
As much as they endured such difficult times together, Park Soo-hong and Kim Da-ye are now doing their best to greet happiness. The couple said, "I want to live a normal life away from lawsuits. I wonder if I can live in a normal family from next year." Friends expressed sincere support for the couple.
Reporter Kang Min-kyung, Ten Asia kkk39@tenasia.co.kr