TV
Ahn Hyo-seop·Jeon Yeo-bin·Kang Hoon, time slip romance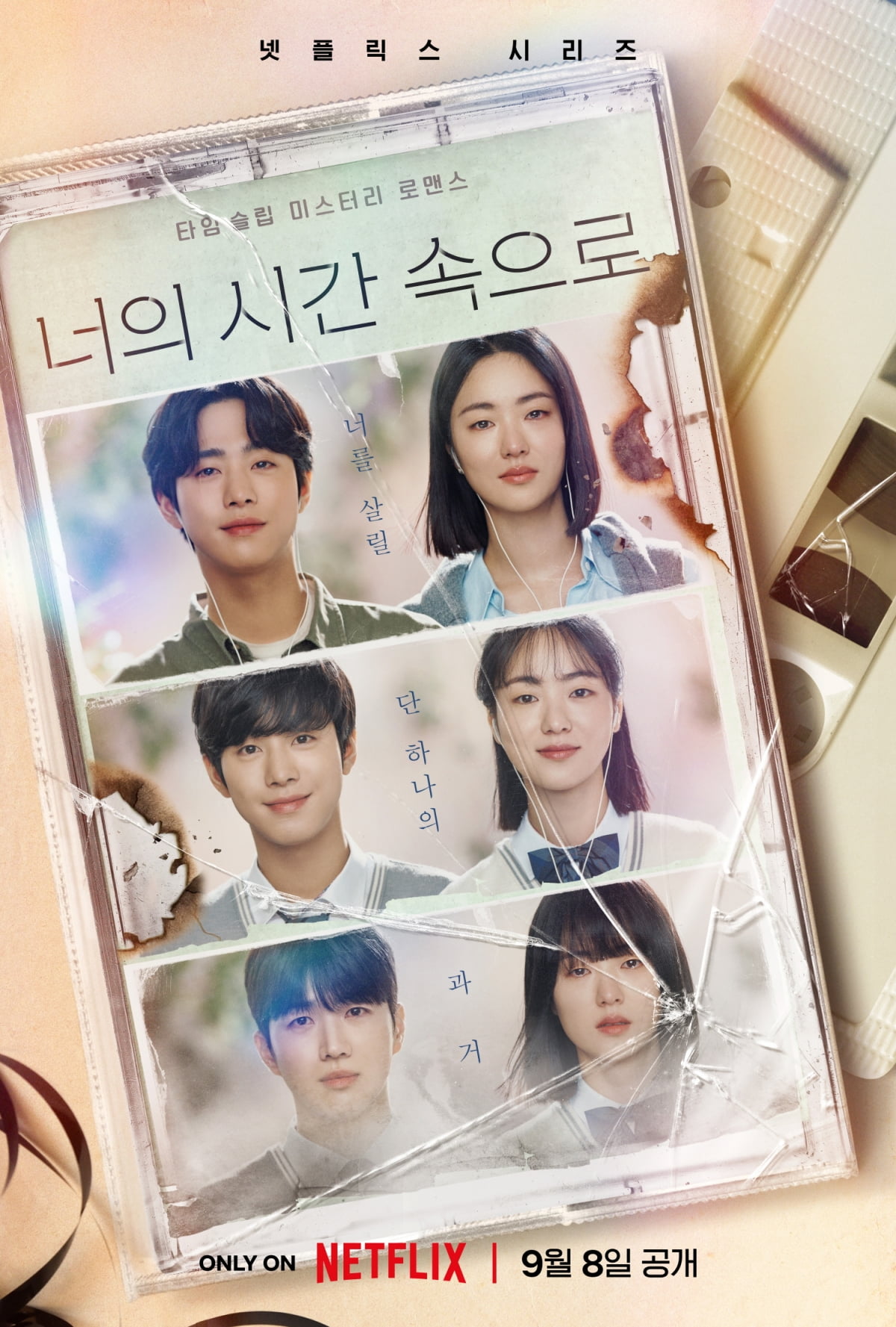 The main poster and trailer for the Netflix series 'Into Your Time' have been released.
On the 24th, Netflix released the main poster and trailer for 'Into Your Time'. In "Into Your Time", Joon-hee (played by Jeon Yeo-bin), who misses her boyfriend who passed away a year ago, travels back in time to 1998 as fate would have it. Mystery romance to meet and experience.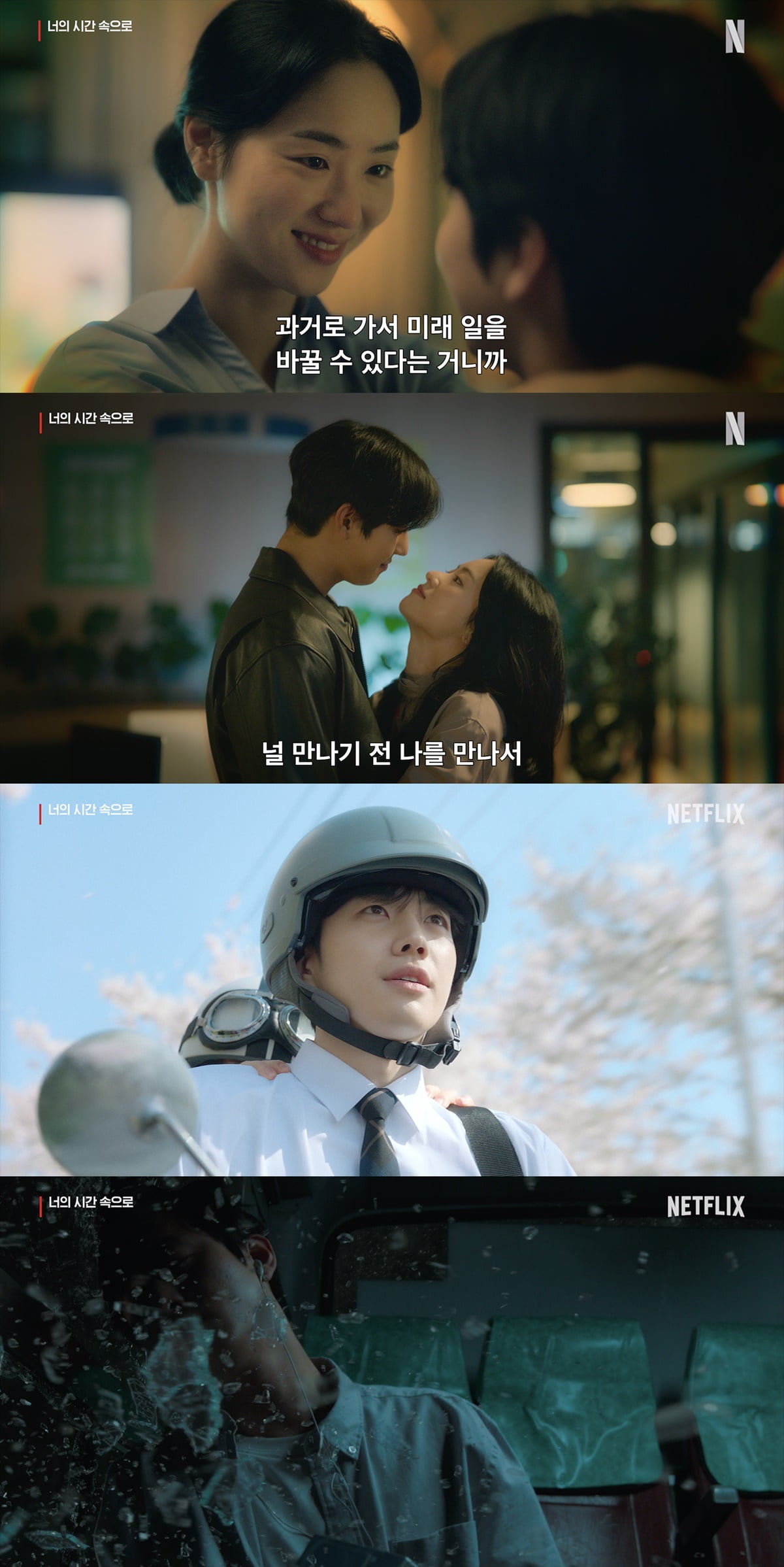 In the main poster, three people who expressed different emotions between 2023 and 1998, and a copy of "The only past that will save you" make you curious about the narrative of the three people who have more genres besides romance. In addition, the images of the three people are included as the cover of a cassette tape of those days, so you can also feel the sentiment of memories that the work will contain.
The main trailer released together announces the beginning of a time-slip mystery romance. After the accident of Yeon-jun (played by Ahn Hyo-seop), Jun-hee (played by Jeon Yeo-bin) spends each day in despair. Then one day, as soon as he plays a mysterious cassette that arrived by courier, Jun-hee wakes up with the democracy of 1998, and in front of him is Si-heon, who looks just like the dead Yeon-jun.
Jun-hee meets Si-heon, who looks like the lover he loves, Shi-heon, who is thrilled by Min-joo, who is a friend's unrequited love, and In-gyu, who has a crush on Min-joo. However, along with the continued time travel, mysterious scenes such as a diary written in 1998 with "That child is Gu Yeon-jun" and Min-joo involved in a murder case are revealed, arousing curiosity about what happens between different time zones.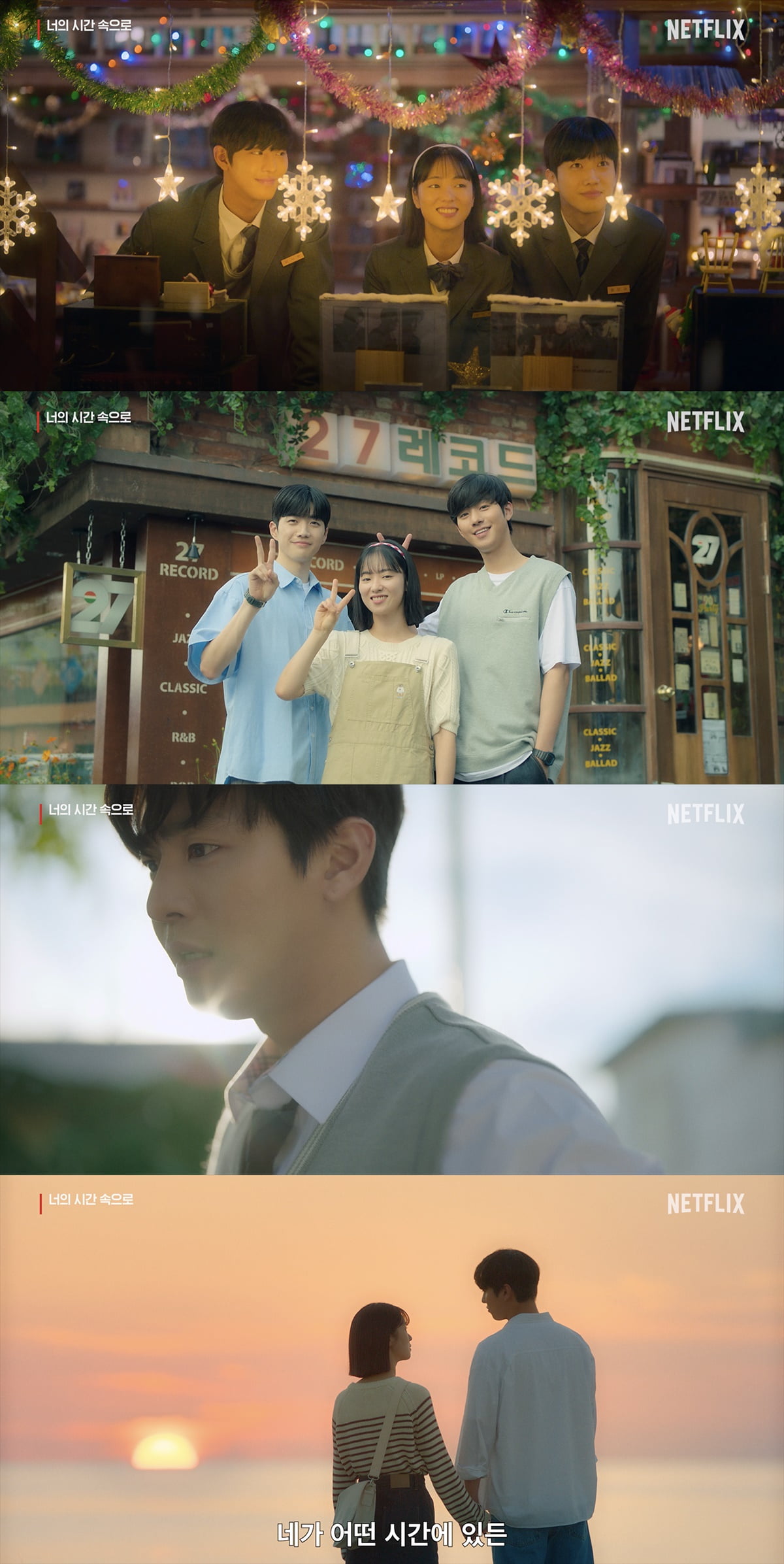 Director Kim Jin-won introduced the focus of directing, saying, "I paid a lot of attention to things like cut connections and collisions that naturally connect time and time," so that viewers can more naturally follow the emotional lines of the characters passing through time. In addition, he said, "The acting of the actors, who cross various time zones and emotions, differentiated by character, became a point that seamlessly connected the overall picture."
'Into Your Time' will be released in 190 countries around the world through Netflix on September 8th.
Reporter Kang Min-kyung, Ten Asia kkk39@tenasia.co.kr