TV
"I can't even recognize my daughter-in-law" Kim Soo-mi, confession of facial recognition disorder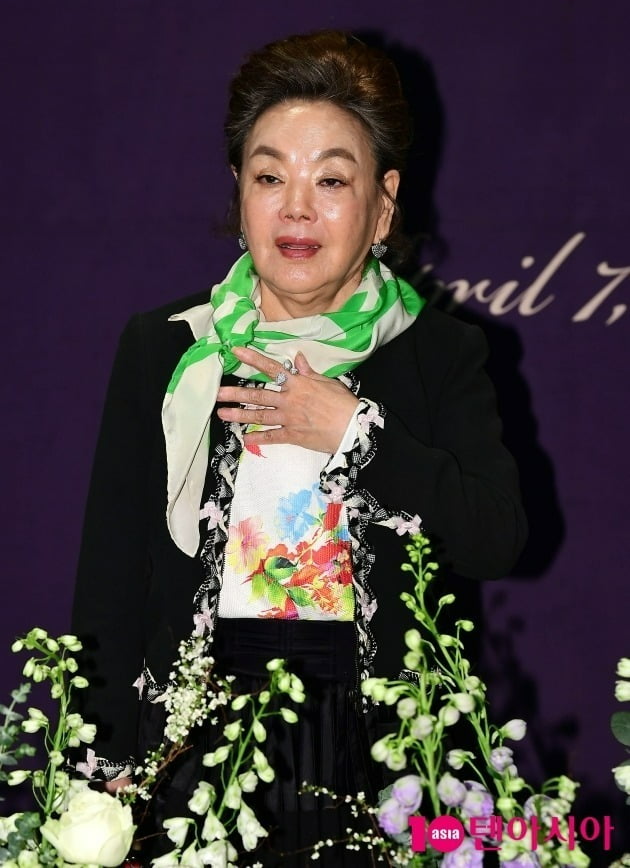 Beginner Korean restaurant owner Kim Soo-mi's business preparation process unfolds.
On T-Cast E channel 'Excuse Sumi: Catch Me First' (hereinafter referred to as 'Catch Me Now'), which will be broadcast for the first time on the 24th, a fierce debate unfolds between the president, Kim Soo-mi, and the staff ahead of the opening of 'Sumi Korean Restaurant'.
On this day, Kim Soo-mi presents uniforms and name tags to employees who have arrived in Guam, and begins preparations for full-fledged guest reception. Taking special measures to memorize the names of employees as the facial recognition disorder is so severe that even the daughter-in-law cannot recognize them. Then, by calling the employees one by one, they challenge to learn their faces and do their best to build teamwork.
However, the teamwork built up with the employees goes in the wrong direction. While selecting the menu to be sold at the Korean restaurant, the employees offend the novice Korean restaurant owner by making unflattering remarks about the food Su-mi Kim presented. In particular, attention is focused on what the food of Kim Soo-mi, who was rejected by the staff for Eric Nam's strong opposition, saying, "I think the restaurant will be ruined."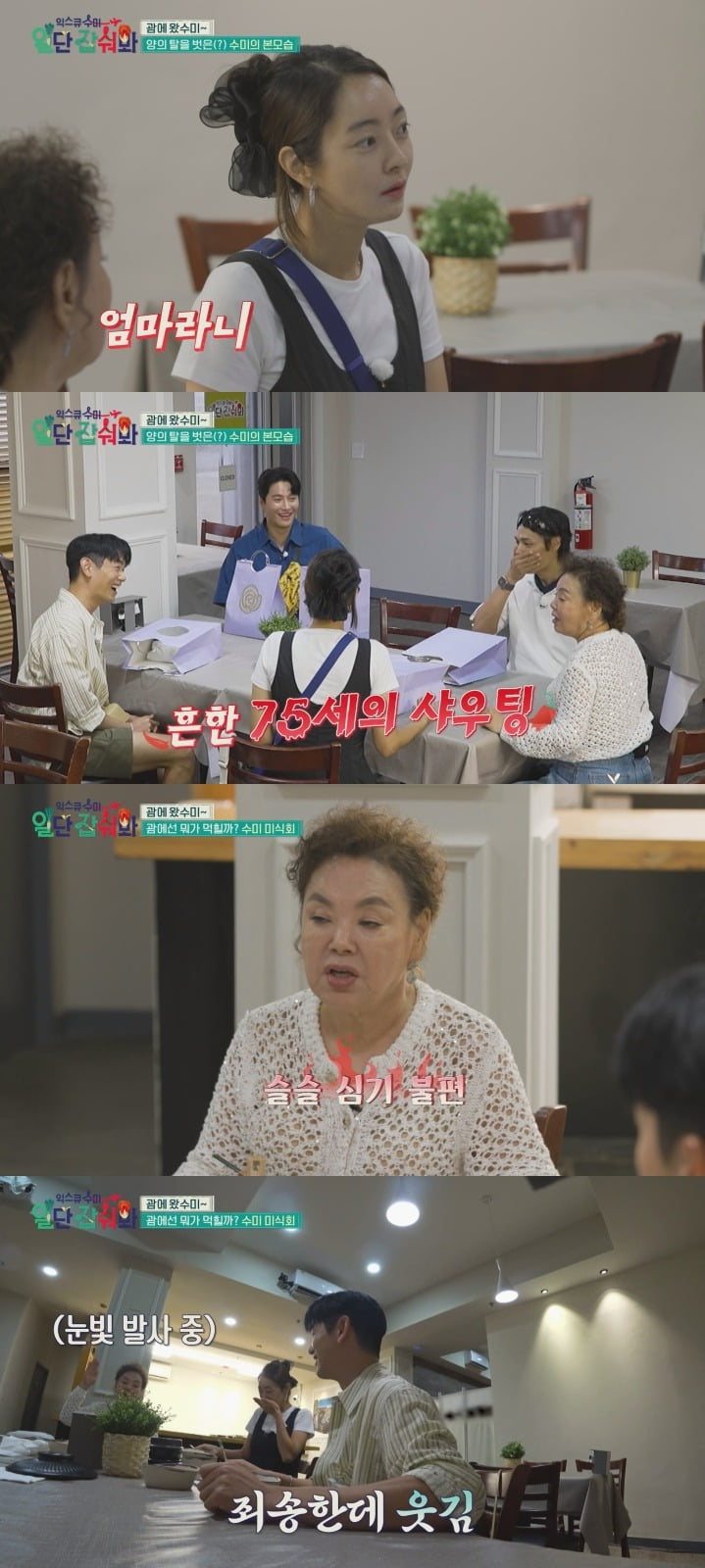 In the midst of this, Kim Su-mi, who has been silently listening to the comments of the staff without filtering, raises her chair and surprises everyone. Among them, she yells at her daughter-in-law Seo Hyo-rim, "Where is my mother here?" and predicts conflict between her husband and wife, and I wonder about the future of the breathtaking Sumi Korean restaurant even before the business starts.
On the other hand, the surprising fact that Kim Soo-mi has a hidden man is revealed and draws attention. Rumor has it that daughter-in-law Seo Hyo-rim was also restless at the bombastic remarks of mother-in-law Kim Soo-mi, saying, "There is a man hidden in Ulsan." Attention is focusing on who the 'Man of Su-mi', which has only been heard through rumors, will be.
'Excuse Sumi: Catch Me First' will premiere on the 24th at 8:40 PM KST.
Reporter Tae Yuna, Ten Asia youyou@tenasia.co.kr