TV
Lee So-jung confessed that she suffers from alcohol dependence and panic disorder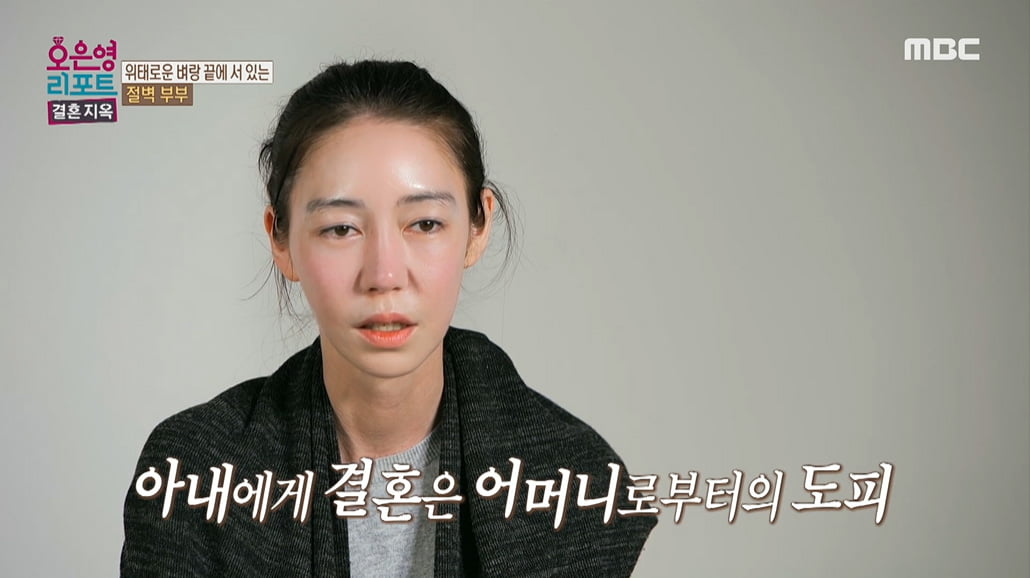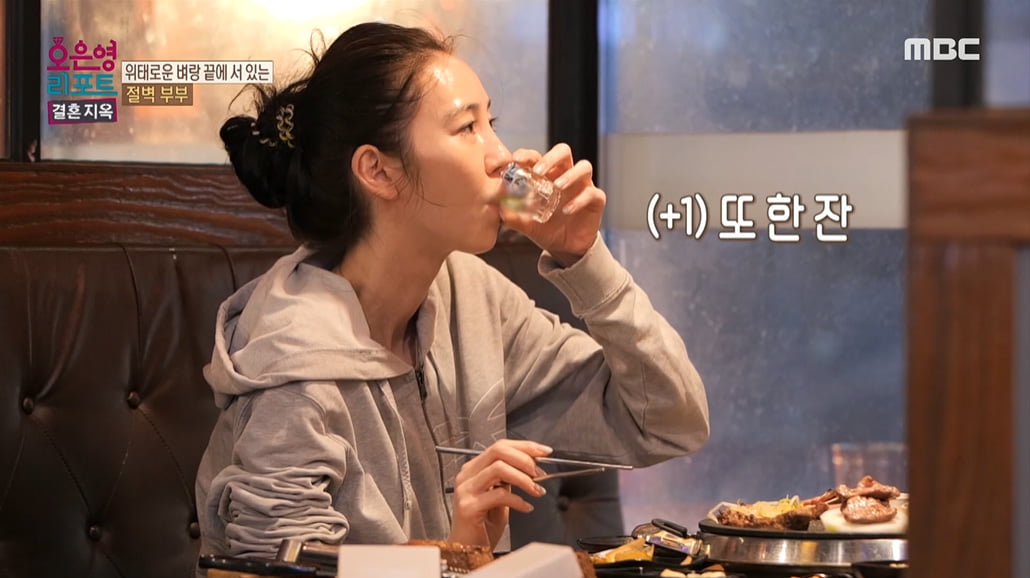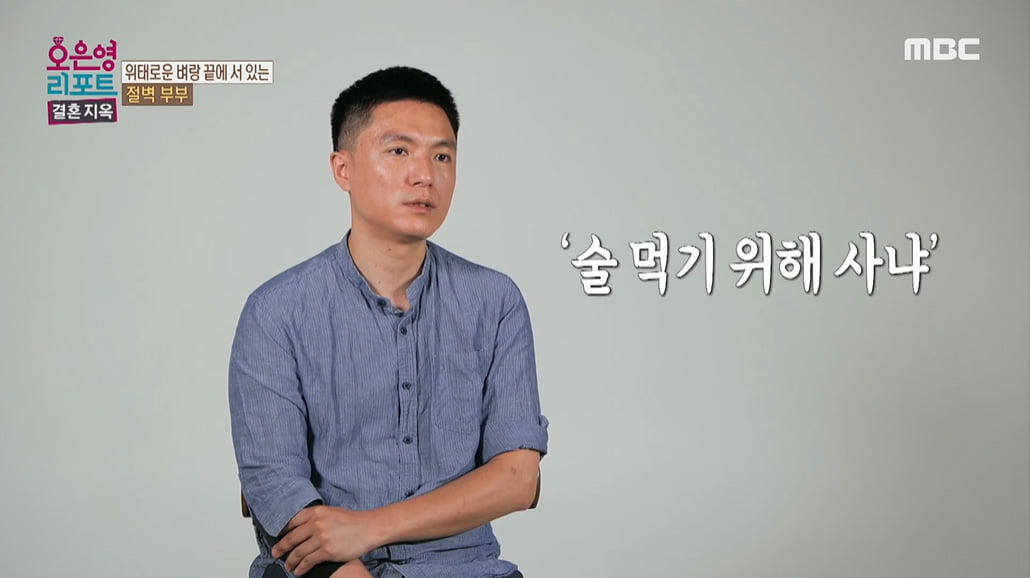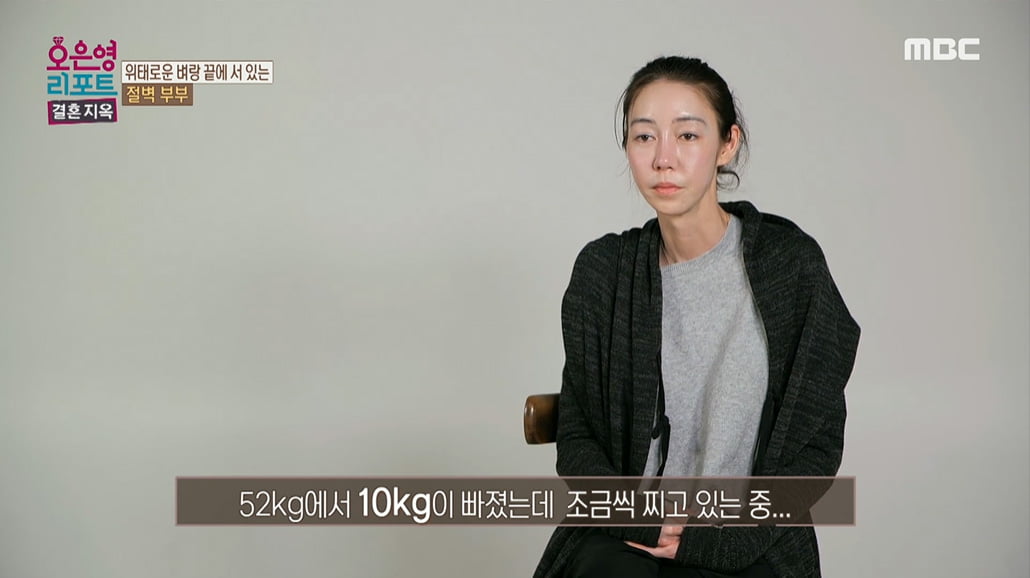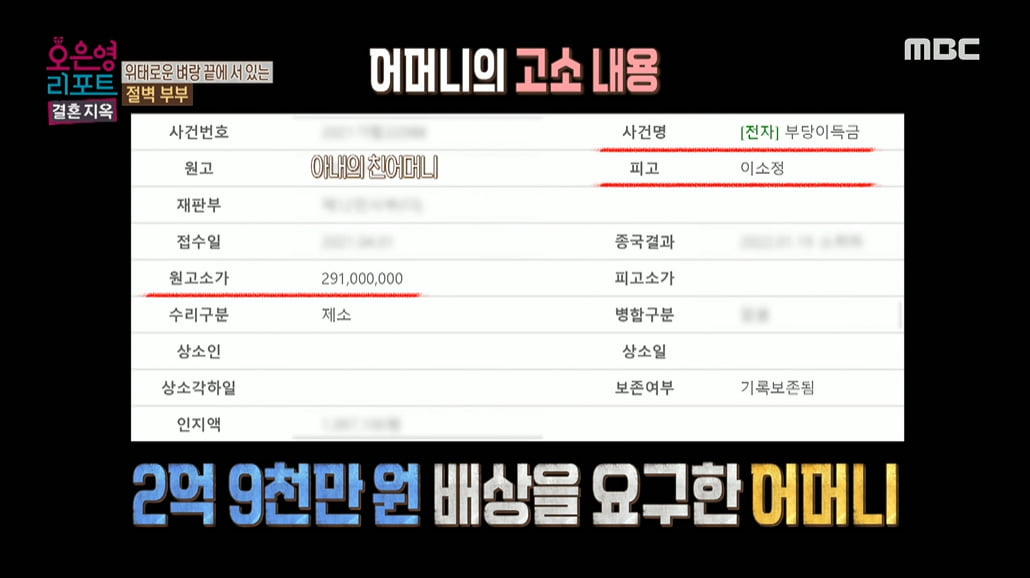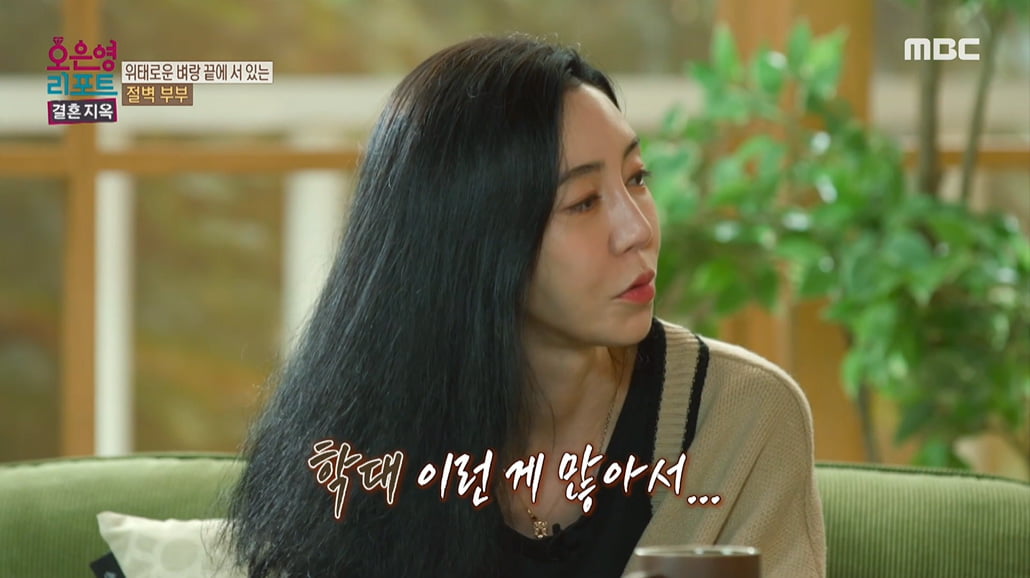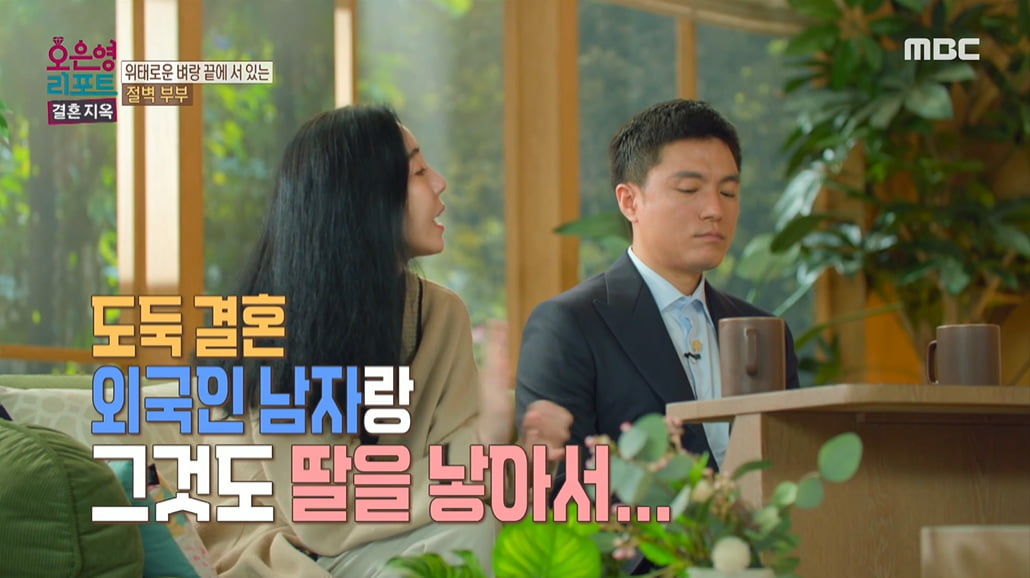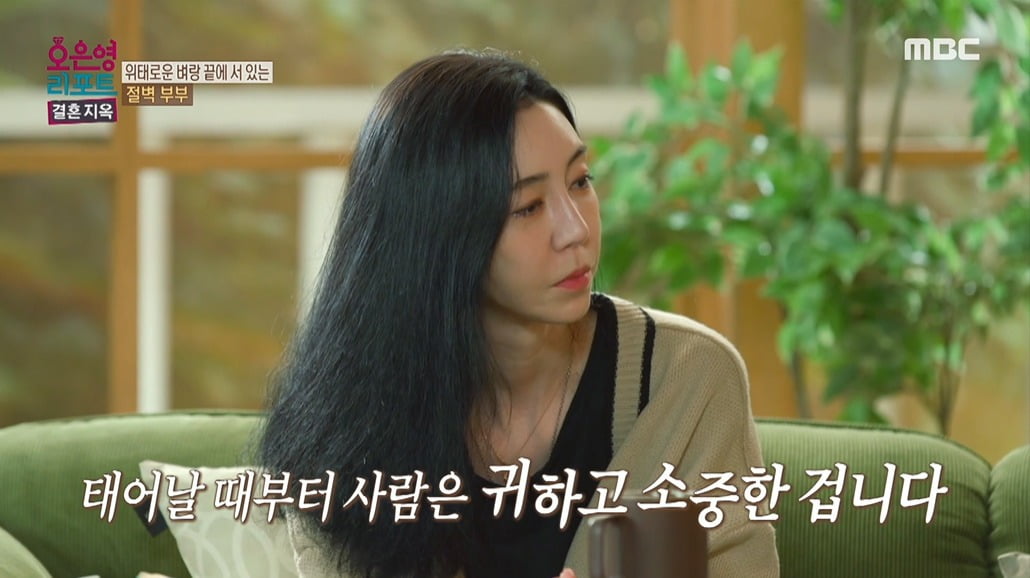 Actress Lee So-jeong confessed that she suffers from alcohol dependence.
In MBC's 'Oh Eun Young's Report - Marriage Hell', which aired on the 21st, a 'cliff couple' appeared on the edge of a cliff due to frequent drinking and infidelity.
His wife was Lee So-jeong, a former actress who has appeared in various commercials in the past, as well as MBC's 'High Kick Through the Roof' and 'Family Love'. In response to So-Jin Yoo's question about the couple's marriage story, So-Jeong Lee said, "I got to know my husband in a stock chat room. We met in December and until February, I went to Seoul once or twice a week and continued to meet. At the second meeting, we promised to get married. We registered our marriage after two months."
Lee So-jeong, who is 176cm tall and weighs 42kg, suffered from alcoholism, panic disorder, and depression. The husband confessed his concern, saying, "My wife likes alcohol so much that she drinks more than 30 bottles a week." The wife also confessed, "After getting married, my life has changed so much. I can't sleep if I don't take sleeping pills. Since I met my husband, I've had all sorts of problems." He also confessed, "I don't have anyone who loves me, and I wonder why I have to live this difficult life. I don't know why I live."
In the daily observation video, the daily life of a couple who runs a small Japanese restaurant is depicted. The monotonous daily life was short-lived, and the wife could not stand it even while working and drank beer in her spare time. In response, the wife explained the reason for drinking, saying, "I need beer to finish my work quickly." The wife's drinking continued even after the store closed. Not only at the restaurant she went to for a late meal, but even right before she went to bed, her wife drank a lot of alcohol. The husband said, "I tried to stop my wife from drinking, but it's a pity, and at some point I gave up."
My wife's drinking habits also had a great impact on her health. The husband was concerned, "Three months ago, my wife got drunk and fell in the bathroom and crushed her shoulder blade." Then, he surprised everyone by saying, "My wife was afraid of anesthesia during the operation, so she brought me a barley tea bottle with alcohol." Oh Eun-young expressed regret, saying, "Alcohol is 100 times scarier." My wife also revealed that she had had 6 seizures since the year before last. Lee So-jung is said to have tried to make extreme choices several times.
The next day, a regular customer who applied for a couple's story to 'Oh Eun-young Report - Marriage Hell' visited the store. He said that he was close to the couple and sent a story at the words of his wife, "Please help." The guest said that he and his wife witnessed Lee So-jung's quarrel with Lee's extreme choice.
When asked why she decided to get married in a hurry, Lee So-jung confessed, "I got married to escape my mother," and "My mother sued me." Lee So-jeong said, "My mother is a special person. She married a thief and gave birth to me," revealing that her mother married a foreigner. Also, "My mother is ashamed that I am mixed-race. My mother chose me to marry me and gave birth to me, but she cursed and beat me for saying that I looked just like my father." "he confessed.
Lee So-jung confessed that she was physically abused as a child. Lee So-jung said that after her parents divorced, she was beaten a lot by her mother because she resembled her father. It is said that she was beaten by her mother's family members who were disapproving of her marriage to a foreigner and gave birth to a child. In addition, he said, "I have been asked for child support of about 290 million won" because of the marriage my mother opposed.
In a conversation with her husband, the wife complained of a difficult past that made her think, "I want to get hit by a car and die." However, the husband couldn't sympathize with his wife's feelings, saying, "I want to live like a human. We're like animals now." In the end, the wife sheds tears over the repeated meaningless conversation. The husband even urged his wife, saying, "Is this a stage of friendship? Why are you crying like this?" Seeing this, Park Ji-min was taken aback, saying, "The depth of the conversation is different" and "The temperature difference is huge." A wife whose marriage, which was a place of refuge, has now turned into hell, and a husband who does not understand his wife's difficulties. Oh Eun-young comforted Lee So-jeong by saying, "It is not worth living just because you are helpful to someone, but people are precious and valuable from the moment you are born."
Reporter Kim Ji-won, Ten Asia bella@tenasia.co.kr