TV
Choikang Changmin, Naeun Holic "Will you come to SM and be my hope?"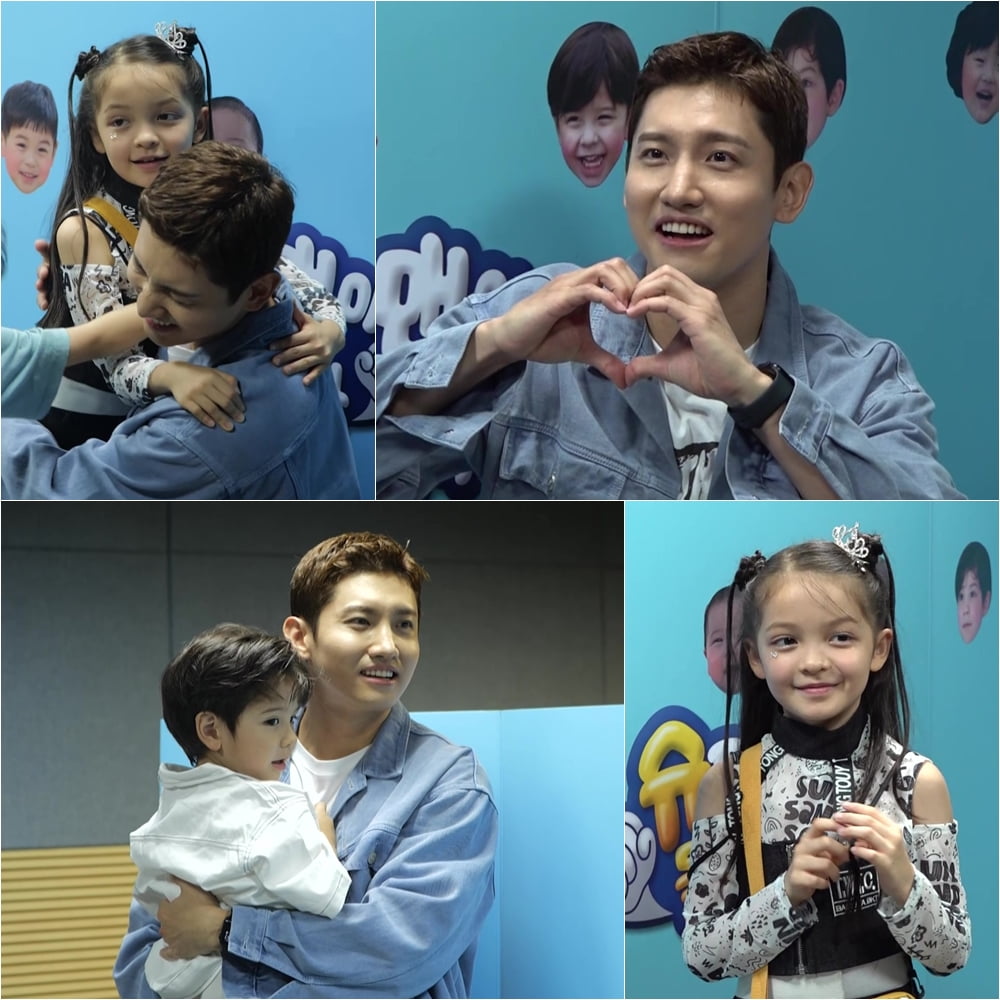 Choi Kang Chang-min, the narrator of 'The Return of Superman', meets Na-eun and explodes his fan spirit and becomes a true saint.
Episode 492 of KBS2's 'The Return of Superman', which airs on the 22nd, will be decorated with 'I'll Remember This Summer Day'. On this day, Chingeonnavli challenges the dance challenge with THE BOYZ and ITZY and shows off their cute dance skills. Among them, Choikang Chang-min, who openly revealed that he is Na-eun's fan, thrills those who meet Na-eun for the first time.
For the first time, Chingeon Navli visits the dubbing room for 'The Return of Superman' and meets So Yu-jin and Max Chang-min, who are in charge of narrators, for the first time. In particular, Choikang Changmin has revealed that he is Naeun's fan since joining the narrator in July of this year, and has been steadily showing his love for Naeun.
Choikang Chang-min, who received Na Na-eun, whom he had only seen on the screen, in real life exclaimed and covered his mouth. When Na Na-eun greeted him warmly by saying, "Hello Uncle Chang-min," Choikang Chang-min, in disbelief, just called her name "Na-Eun-ah" and couldn't speak, giving a laugh. In addition, Choikang Changmin certifies that he is a true fan with a bright smile, saying "Uncle Naeun will eat all of them" on the candy Naeun handed over.
Naeun performs ITZY's 'DALLA DALLA' dance in front of TVXQ's Changmin, the representative of the second-generation idol group. Naeun is a bit nervous, but she is proud of herself and digests the fresh girl group choreography. Choikang Changmin couldn't take his eyes off Naeun's dance and said that he fully enjoyed the joy of becoming a saint. In the end, Max Changmin revealed his sincere heart as an uncle fan, saying, "Na Eun-ah, will you come to SM and become a hope?" As a result, curiosity gathers about the story behind the meeting between Choikang Changmin and Naeun.
Reporter Kang Min-kyung, Ten Asia kkk39@tenasia.co.kr