TV
Actor Son Ji-chang, "Annual sales of 8 billion won?... I earned 0 won for the past 3 years due to Corona"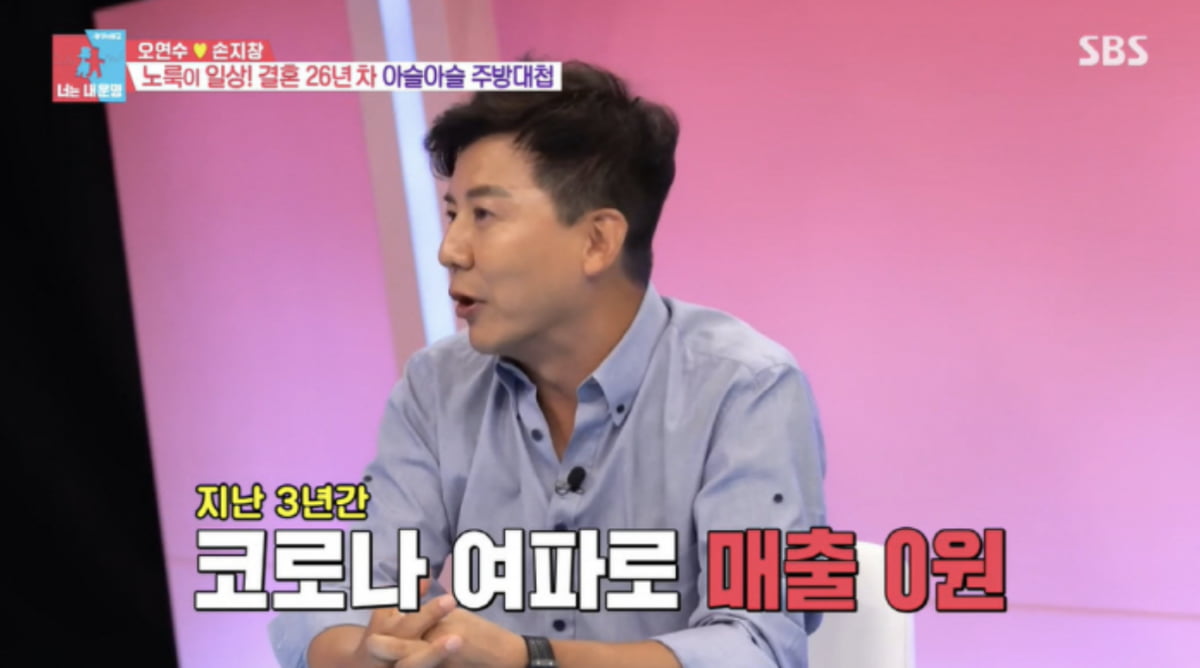 In 'Same Bed, Different Dreams 2', Son Ji-chang mentioned about 8 billion won in sales.
In the SBS entertainment show 'Same Bed, Different Dreams Season 2' (hereafter referred to as 'Same Bed, Different Dreams 2'), which aired on the 21st, the daily life of Son Ji-chang and Oh Yeon-soo was drawn.
On this day, Son Ji-chang appeared in the studio of 'Same Bed, Different Dreams 2' and mentioned the previous broadcast. He explained the situation in which he said that his son was serving in the army as serving in the army, saying, "In the last broadcast, my wife made a mistake by saying 'servicing'." At that time, Oh Yeon-soo also showed an embarrassing appearance, saying, "I think my son went to prison."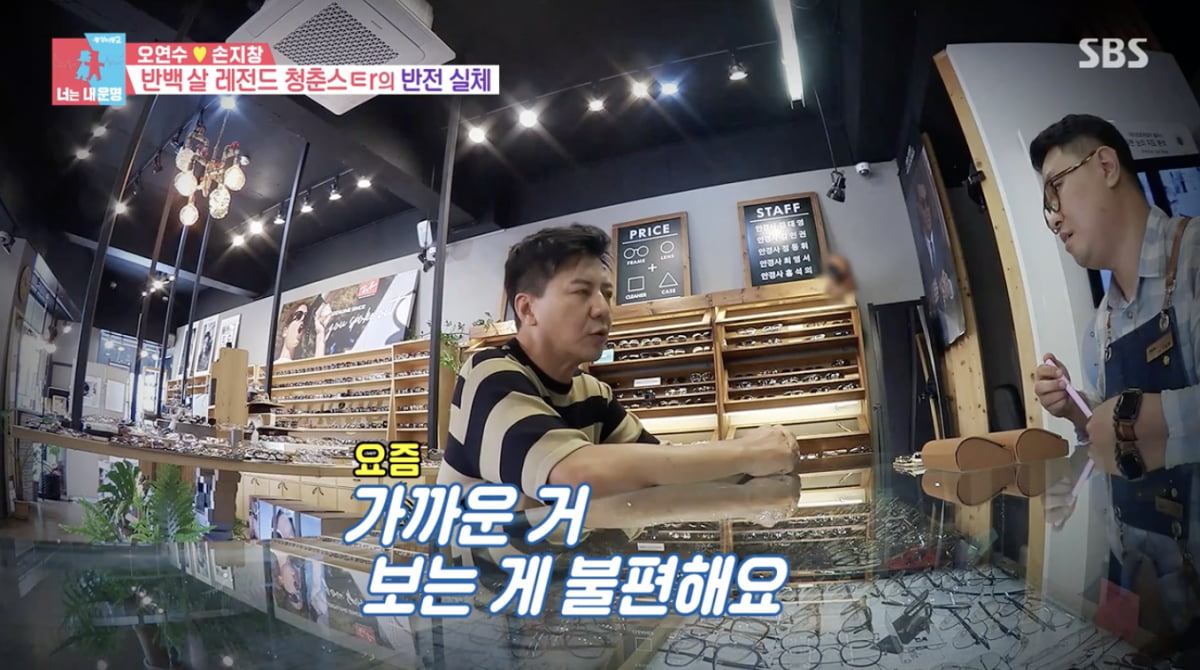 The two met in broad daylight and headed somewhere. The panelists who saw this showed concern, saying, "I've lost weight since then." In response, Son Ji-chang added, "I filmed without thinking during the last broadcast, but I was surprised to see that I gained so much weight after watching the broadcast. Since then, I have only eaten two meals a day and have now lost 3 kg."
Son Ji-chang visited an optician due to blurred vision. He explained that he seemed to have presbyopia, saying, "It is difficult to see close things." Then, when the clerk at the optician said he might need reading glasses, he put on a troubled expression. But in the end, I was faced with a situation where I had to use a magnifying glass because of my poor eyesight.
Son Ji-chang also mentioned the situation in which he had a health checkup in the last broadcast. At the time, the doctor in charge said, "There is something in the gallbladder and gallbladder. There is a possibility that it is a polyp. "After the gallbladder is removed, digestion can be uncomfortable when overeating. It is not a risky operation, but there is a point that it must be operated under general anesthesia."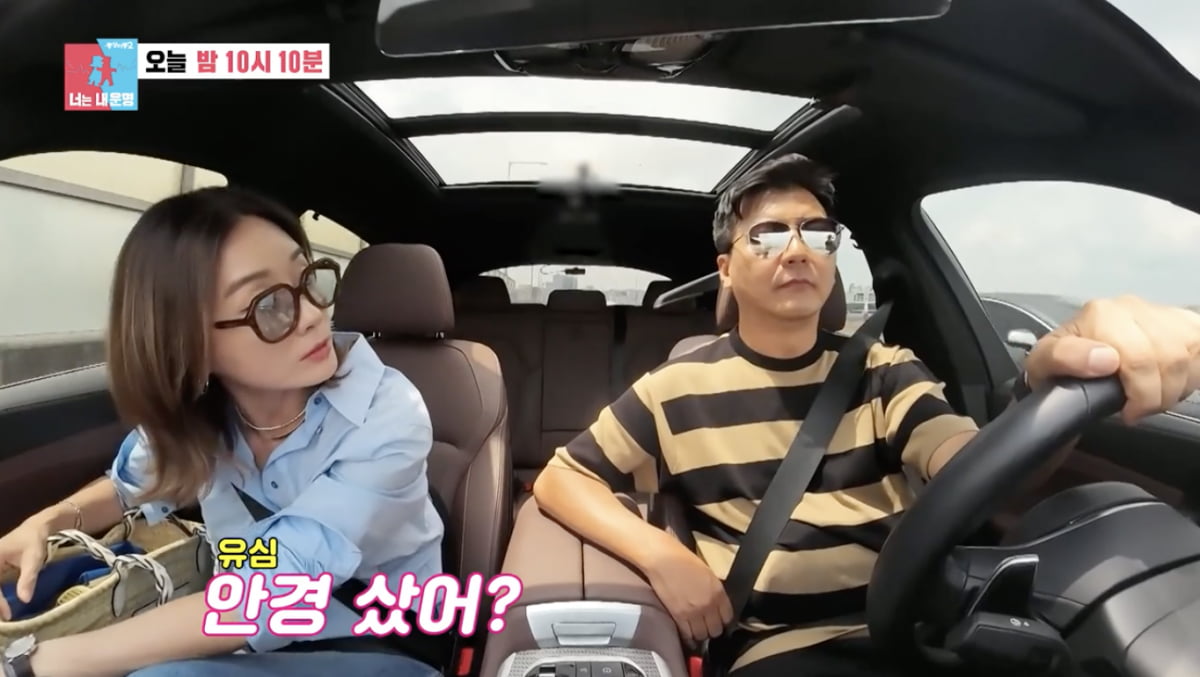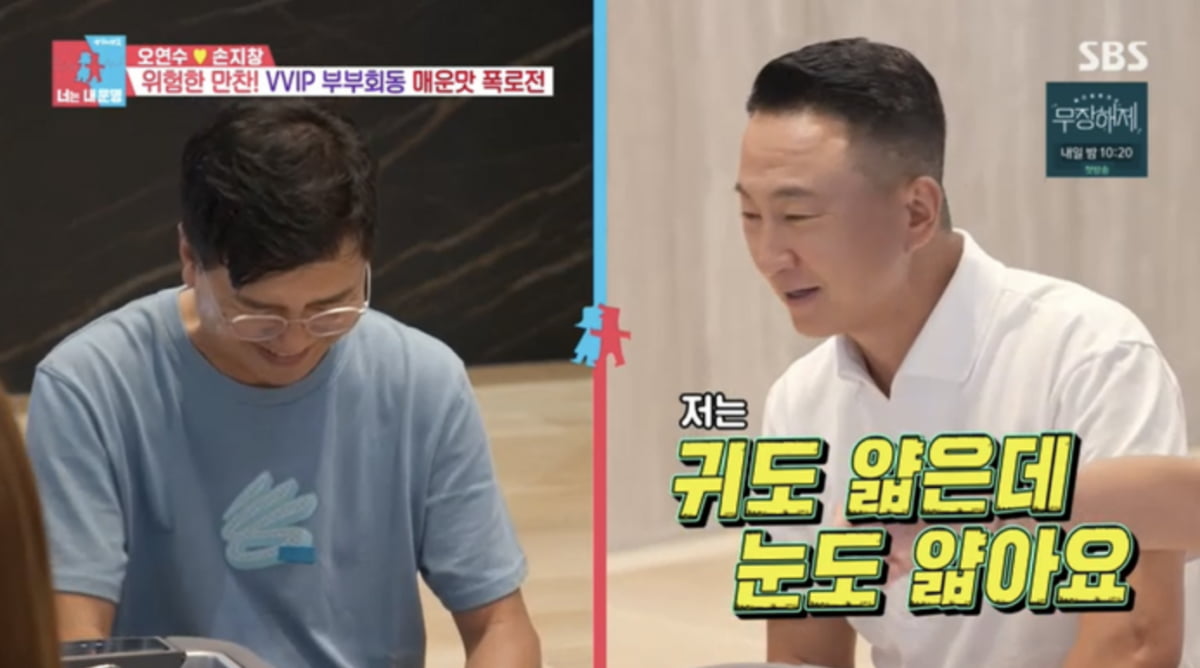 Oh Yeon-soo showed an angry attitude toward Son Ji-chang, who did not undergo a thorough examination. Son Ji-chang said, "I have to do a colonoscopy this year, so I will do a thorough examination all at once. I just delayed it a bit to avoid endoscopy and subsequent anesthesia." Oh Yeon-soo said, "Do it quickly. If it were me, I would have heard that and went to the hospital right away."
Son Ji-chang and Oh Yeon-su met and talked with Joo Young-hoon and Lee Yoon-mi. Joo Young-hoon made a number of songs such as Uhm Jung-hwa and Ko Yo-tae, and was known as a composer with 10 billion in copyright fees.
Son Ji-chang, also a CEO of 8 billion won, said, "In the last broadcast, it came out as 8 billion in annual sales," and said, "That was the best time. showed a consoling attitude, saying, "Everything refers to the time when sales were at their best."
Reporter Ha-neul Lee, Ten Asia greenworld@tenasia.co.kr