TV
Hong Hyun-hee's husband, Jay-Won, "made a studio for my son's first birthday"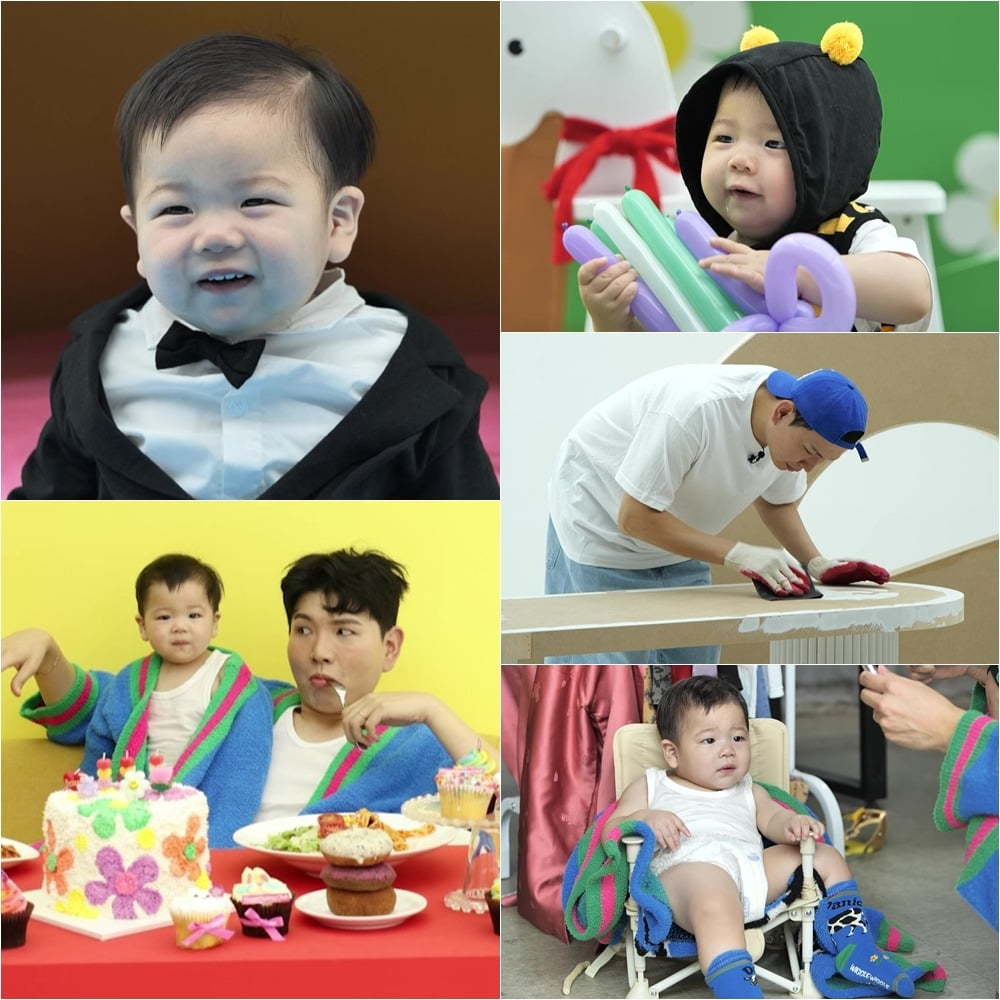 A stone photo commemorating Junbeom's thrilling first birthday will be released.
The 492nd episode of 'Shodol', which will be broadcast on the 22nd, will be decorated with 'I will remember this summer day', and Max Changmin and So Yoo-jin will work together as narrators. Among them, Jun-beom first appeared on 'Shodol' at the age of 62 and captured the hearts of his aunts and uncles with his deadly cuteness. With Junbeom showing off his extraordinary growth rate and growing up in good health and celebrating his long-awaited first stone, expectations are raised when he announces that he will release a photo of his stone.
Junbeom's colorful transformation in the released stills catches the eye. In the first still, Junbeom transformed into a stylish little gentleman with a combination of a white shirt and bow tie. Even the 2-to-8 part styling is cute, and Jun-beom's bright smile makes the clown ascend to heaven. In the stills that followed, Junbeom transformed into a 'bee holding a flower'. Junbeom's plump cheeks make honey drip from the eyes of the viewers. Lastly, Junbeom wears a couple gown with his father, Jay-Won, and adds a lovely touch with his 'Little Prince' visual. On this day, Jun-beom said that he even practiced taking care of himself, adding to the curiosity about what object Jun-beom caught.
On the other hand, Jay writes the true value of an interior designer father in celebration of Jun-beom's first birthday. Jay wrote, "Everything has gone through my hands. All myself", revealing a studio set prepared for Jun-beom, giving a surprise. Jay Written even takes pictures of himself and begins his first birthday with his father's love and sincerity. Then, looking at Junbeom who has grown up to be big, he said, "When did Junbeom grow up like this. Dad, I'm really emotional", revealing his heart with a moving feeling for Junbeom's first birthday.
The behind-the-scenes photos of Jun-beom's stone, which boasts an amazing growth rate and has already turned one year old, can be seen through 'Shodol', which airs at 8:30 pm on the same day.
Reporter Tae Yuna, Ten Asia youyou@tenasia.co.kr