TV
'Park Nam-jung's daughter' Stay C Si-eun, confession of burnout... "I don't have a day off" Complains of fatigue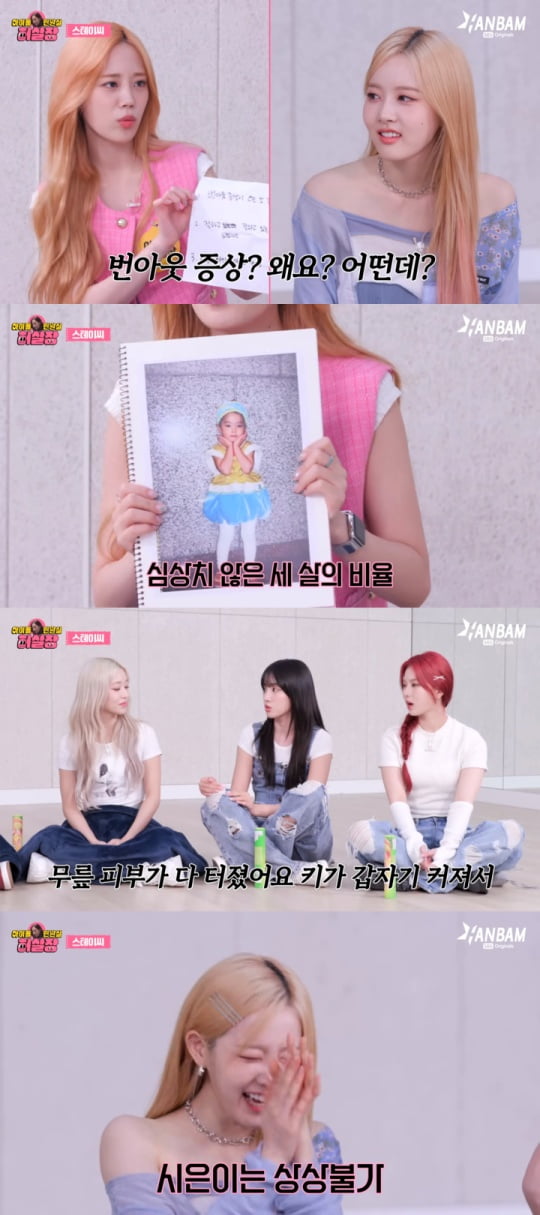 StayC Sieun confessed about her burnout symptoms.
StayC (Sumin, Sieun, Aisa, Seeun, Yoon, Jaeyi), who made a comeback with the 3rd mini album 'TEENFRESH' on the 16th, appeared on the 4th episode of the recent SBS 'Midnight' YouTube content, 'Chief Heo in the Civil Affairs Office'. did.
On this day, Si-eun confided in two concerns. The first was a symptom of burnout, and the second was the thought, 'I don't know if I'm doing well right now'.
Shi-eun said, "It seems that the on-off is getting worse. When it comes on, it's just wow~~! If it's like this, then when it's off, ah... like this. The same daily routine repeats itself and it seems like burnout symptoms come." I want to maximize my efficiency in my time, but it's always a pity. Even after finishing the schedule well, I think I'm lost in my thoughts and feel regretful."
Heo Young-ji, who heard this, said, "I think it's a worry that every celebrity has. I've had burnout too, but if I'm a little depressed, there are times when I feel like this isn't me. If there's a dinner party, I have to lead for no reason, and there are things like occupational diseases." "You just have to accept it as it is and don't attach much importance to the past. You don't have to beat yourself up thinking that your lacking image would have been better than you thought."
In addition, Sieun said, "I have a schedule in the middle of the Chuseok holiday so I can't take a break in a row," and "I can't take a break in a row, so it's ambiguous..."
Other members also had the same concerns. Sae-eun appealed, "I need a blank space on the schedule calendar." Sumin said, "I can only sleep for 2-3 hours, so I do my schedules in a crazy state." "I don't sleep right away when the schedule is over, but I have to exercise because I'm an idol, and there are so many things to do."
StayC, to which Sieun is currently a member, released the 3rd mini album 'TEENFRESH' on the 16th and continues to be active.
Reporter Yoon Jun-ho, Ten Asia delo410@tenasia.co.kr