TV
Lee Min-ki saved psychic Han Ji-min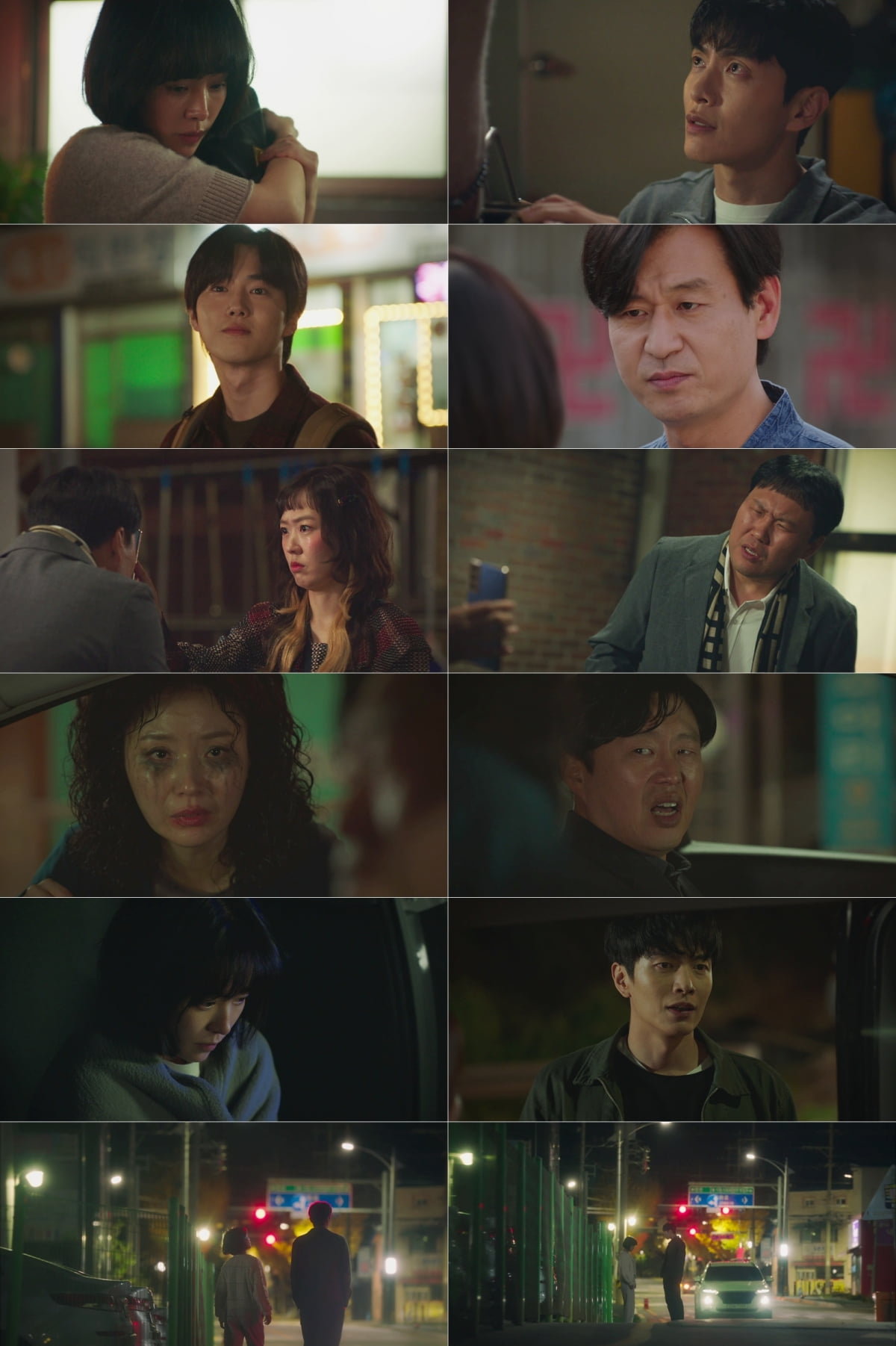 Han Ji-min and Lee Min-ki's sincerity, stronger than their superpowers, reached each other.
In the third episode of JTBC's Saturday and Sunday drama 'Hip-hop', which aired on the 19th, Moon Mun-yeol (Lee Min-ki) finally came to believe in Bong Ye-bun's (Han Ji-min) superpowers. The third episode recorded 5.5% nationwide and 5.7% in the metropolitan area (Nielsen Korea, based on paid households), ranking first on non-terrestrial TV channels in the same time slot.
Although he did not believe in psychic powers, Moon Mun-yeol, who was somehow worried about Bong Ye-bun, ran to the kidnapping site instead of the drug arrest, which was an opportunity to improve his performance. Moon Mun-yeol, who dramatically saved Bong Ye-bun and BJ Si-yang (played by Choi Hee-jin) in a dangerous moment, finally believed in psychic powers. Moon Mun-yeol, who gave up the golden opportunity to return to Gwangsu University and ran to Bong Ye-bun, and the thrilling beginning of cooperation brought excitement and pleasure.
Bong Ye-bun struggled to save BJ Xia Yang, who was kidnapped by Yeom Jong-hyeok (played by Lee Hwi-jong). Moon Mun-yeol grumbled but paid attention to Bong Ye-bun's unbelievable words to ask for help, saying that he had seen a woman kidnapped with supernatural powers. Bong Ye-bun's investigation alone was dangerous. Infiltrating Jong-hyeok Yeom's house and looking for traces of the victim, he is in danger of being caught. I barely got out, but ended up getting caught in the window frame. Moon Mun-yeol silently cut the window frame even though he was dumbfounded by Bong Ye-bun, who was walking around with the window frame attached to it.
Bong Ye-bun was upset by Moon Mun-yeol, who didn't believe what he said. Moon Mun-yeol was the only person who confessed his psychic powers, even though he knew he would be treated as a strange person. To Bong Ye-bun, who complained of injustice, Moon Mun-yeol asked why he was. The unexpected answer, "Because I thought you would believe it," shook Moon Mun-yeol's heart.
Bong Ye-bun brought up the painful past of Moon Mun-yeol, whom he happened to see through psychometry, hoping for people to believe in him. Bong Ye-bun's words, "Because you trust a person, so that's why you let that person go. You were shaken because you believed in him," which further confused the sentence sequence. The past seen by Bong Ye-bun was the incident of the day Moon Mun-yeol missed Baek Sa-jang (played by Kim Byeong-hee). Moon Mun-yeol's firm expression after he left made me curious about his hidden past.
Bong Ye-bun knocked on Moon Mun-yeol's heart once again. Bong Ye-bun, who found out about Xia Yang's house, headed there alone. And Bong Ye-bun decided to believe in Moon Moon-yeol until the end. Bong Ye-bun called and said, "Can't you believe me just once? I believe that detective will come and I go in first." Even when he confessed that he had supernatural powers, even when he took risks to save Xia, Bong Ye-bun expressed his sincerity, saying, "I want to believe in that detective."
Bong Ye-bun's sincerity reached Mun Mun-yeol. At the moment of danger from the maddened Jong-Hyuk Yeom's attack, Moon Mun-Yeol, who believed in Bong Ye-Boon and ran to it, appeared. Moon Mun-yeol gives up his track record of arresting drug dealer Tedchang, who can return to Gwangsu University, saying "I have someone waiting for me" to the head of the crime squad, Won Jong-mook (played by Kim Hee-won). He grunted and thrilled with a cute lie that was obvious that he was worried about the victim, Shia, not Bong Ye-bun.
After Bong Ye-bun had the psychometric superpower that allows him to look into the other person's mind, nothing happened. Accidentally learning the secret of Bae Ok-hee's (Jumin-kyung) boyfriend (Shim Hee-seop), he gave advice on his friend's worries, but ended up misunderstanding that he was trying to steal his best friend's boyfriend. Bong Ye-bun conveyed her sincerity to her friend who didn't trust her, telling her to believe in herself and go to her boyfriend's house one last time. Bae Ok-hee also did not easily abandon Bong Ye-bun, who was like a friend and family. Bae Ok-hee, who learned the secret of her boyfriend, solved the misunderstanding. The power of sincerity, which is stronger than supernatural power, made viewers feel moved.
The relationship between Bong Ye-bun and Kim Seon-woo (Suho) also changed. Kim Seon-woo stayed at the house of Park Jong-bae (played by Park Hyuk-kwon), a livelihood shaman, and tutored him in English. Looking at Bong Ye-bun's animal hospital, Kim Seon-woo's smile, "It's close and very nice," was meaningful. The couple's novel parody continued. Jeong Hyeon-ok (played by Park Seong-yeon), who started going straight to her first love, Won Jong-muk, was unstoppable. However, Won Won-muk (played by Kim Hee-won) was deeply hurt by Jeong Hyeon-ok, who had married her friend. He pushed away, saying, "Are you throwing stones at my calm heart? Go because you don't want to see it."
Jung Hyeon-ok confessed, "Still, the person who loved me the most was my brother, and it was the brother who made me live with regret for the rest of my life. So, oppa, please respect me." Won Won-muk laughed at Jung Hyeon-ok, who made a sincere confession with a ridiculous face covered in makeup. Jung Hyeon-ok said, "Why are you so pretty when you smile? Oppa, you smile like that at people who come to visit you. You treat me like that," and went straight to the end. Following the parody of the much-talked-about 'Twenty Five Twenty One', the performance of those who reinterpreted famous lines from 'My Liberation Journal' stood out.
Reporter Kang Min-kyung, Ten Asia kkk39@tenasia.co.kr