TV
TVXQ and EXO, NCT trainee debut stage support shooting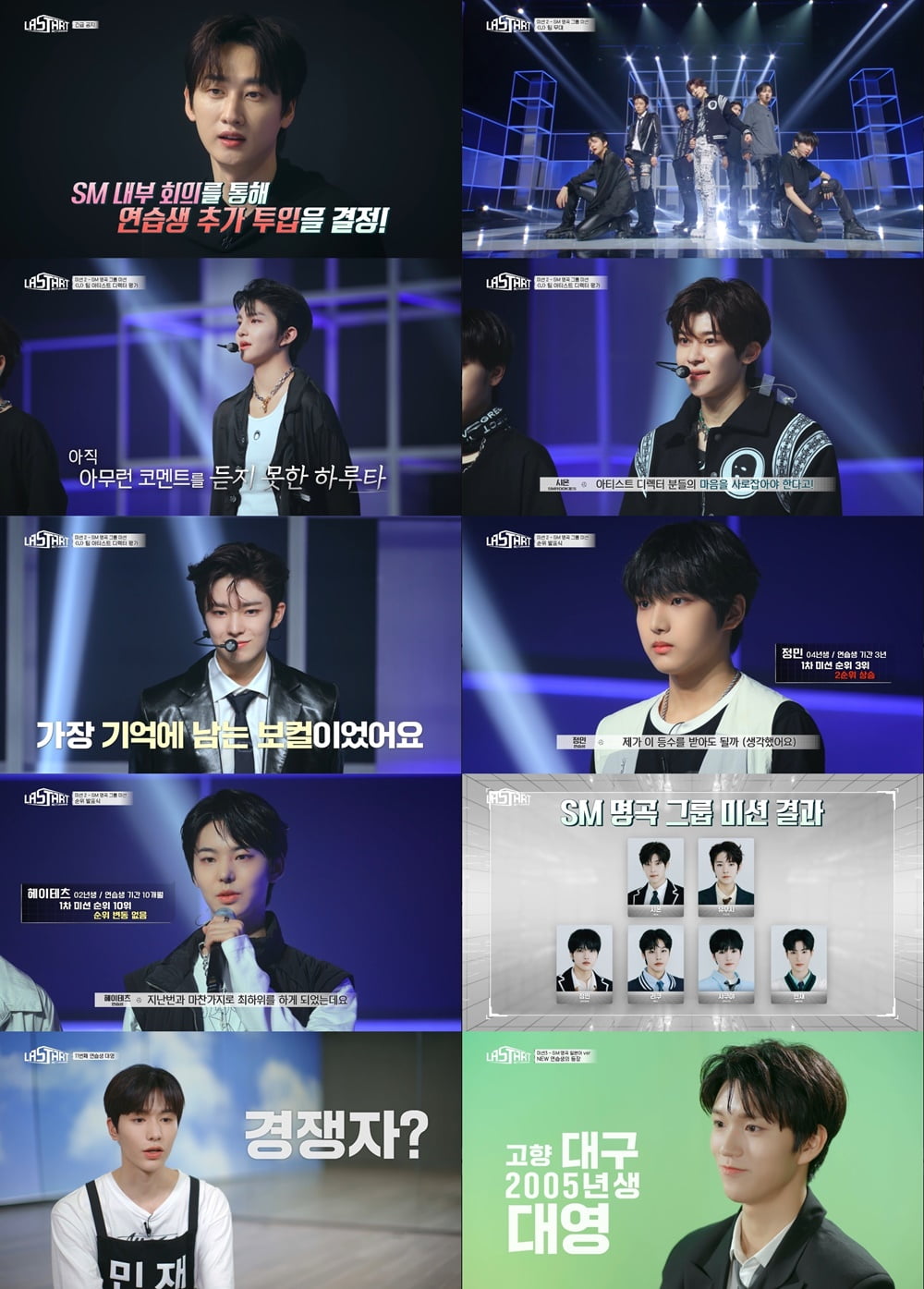 'NCT Universe: LASTART' (NCT Universe: LASTART) The new 1st place and the identity of the 11th trainee were revealed.
In 'NCT Universe: LASTART', which aired on the 17th, the second ranking announcement was held, including the stage of Super Junior's 'U' team following last week's SHINee 'Lucifer' team. On this day, the trainees who decorated the stage together with SMROOKIES (SM Rookies) Xion & Yuushi performed perfectly both live and synchronized dance.
The 'U' team appealed with delicate gestures and winks in line with Donghae's express advice, "You must have charm to steal BoA's heart," and BoA praised them, saying, "These guys look good." The original songwriters, Eunhyuk and Ryeowook, also said, "It was like their own song. They were perfectly reborn in the color of the 'U' team," he praised their skills.
The artist directors acknowledged SMROOKIES Shion and Yuushi's skills, and Jang Jin-young especially praised Yuushi's vocals, saying, "Yushi did a hard carry with her vocals." Minjae and Ryu, the main characters with clean high notes, as well as Riku and Sakuya, who showed strong rapping, were also praised for their improved skills, while Haruta was saddened by the return of the evaluation, saying, "I have nothing to say because it did not catch my eye."
At the second ranking announcement ceremony, which ended with the 'U' team's stage, the honor of the new 1st place went to Jung-min. Riku, who was 1st in the first mission, took 2nd, Sakuya in 3rd, Minjae in 4th, Anderson in 5th, Ryu & Ryo in joint 6th, Kassho in 8th, Haruta in 9th, and in the last 10th hey, same as in the 1st mission. Tetsu came up with a name.
Leaving behind the intense 2nd mission, the 3rd gateway will proceed with 'SM Masterpiece Group Mission Japanese Version'. The trainees are divided into EXO's 'Electric Kiss' and TVXQ's 'Keep Your Head Down' (Japanese version) teams, respectively, and announce the stage.
At the end of this broadcast, Daeyoung, a vocalist who has been practicing for 3 months, joined as the 11th trainee, raising questions about what the emergency trainee input will bring to the 3rd mission stage.
'NCT Universe: LASTART', a pre-debut reality show for the selection of the last group of NCT, can be viewed through TVing and ENA channels in Korea, Hulu and Nippon TV channels in Japan, and KOCOWA+ (wavve Americas) in North America, Central America and South America.
Reporter Kim Se-ah, Ten Asia haesmik@tenasia.co.kr