TV
Lee Je-hoon, Lee Dong-hwi, Choi Woo-seong, Shin Hyeon-soo, optimized line-up for investigations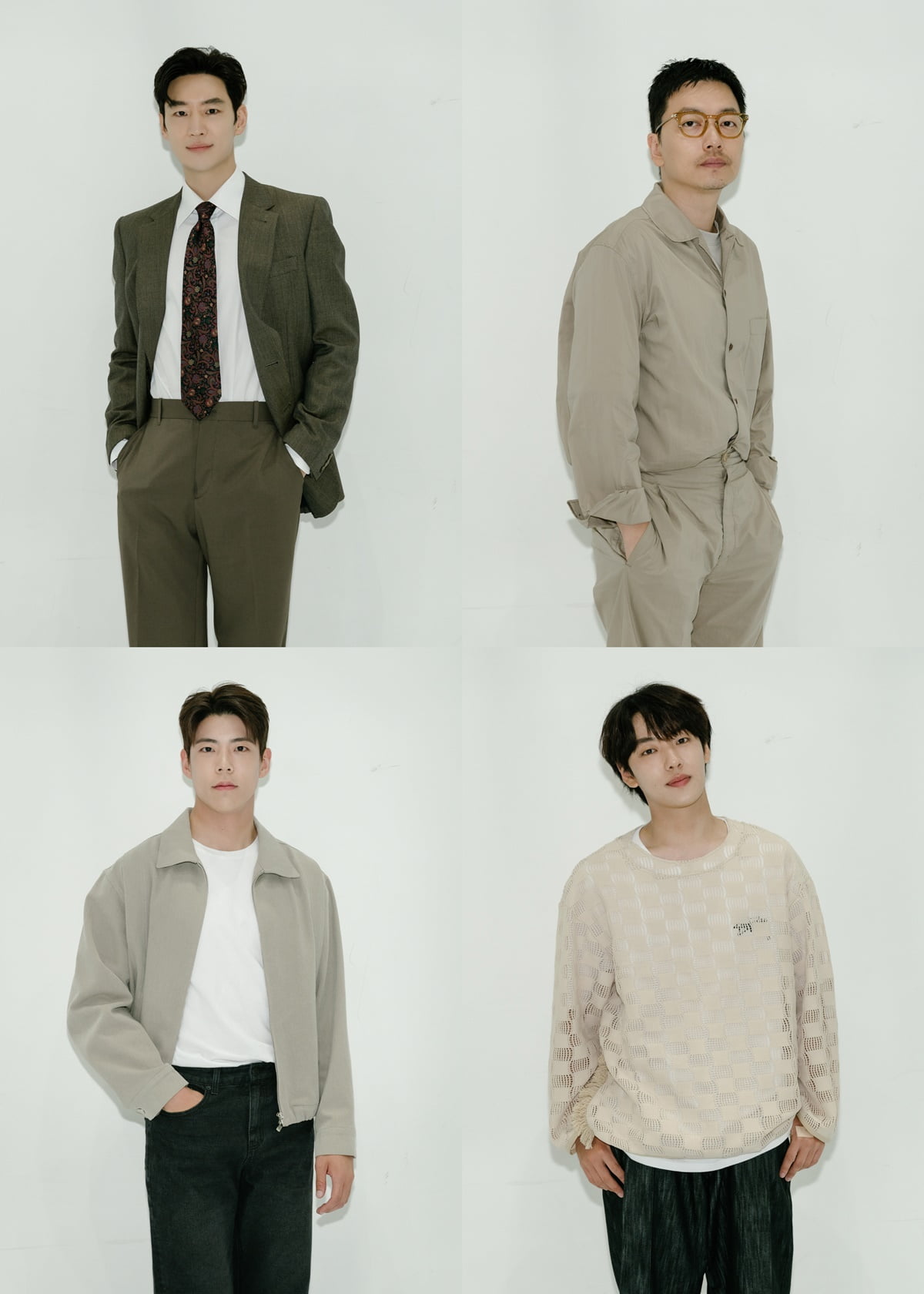 Actors Lee Je-hoon, Lee Dong-hwi, Choi Woo-seong, and Yoon Hyun-soo will unite in 'Chief Investigator: The Beginning' (tentative title).
On the 17th, MBC's new drama 'Chief Investigator: The Beginning' completed an optimized lineup for investigations. 'Chief Investigator: The Beginning' is a prequel to 'Chief Investigator', which wrote the history of Korean-style investigations, and is set in the 1950s and 1960s, which were earlier than before. In the age of barbarism, detective Park Young-han (played by Lee Je-hoon), who specializes in rounding up small thieves, unites as a team with three unique colleagues to break the erroneous sense of corrupt power with common sense and become a detective for the people.
A retro crime investigation drama with the romance and joy of an analog investigation that solved crimes with innate senses, insight, and tenacity without profiling or the common CCTV. It is expected that it will provide another fun and impression.
'Chief Investigator' is the best national drama both in name and reality, broadcasting 880 times for 18 years and exceeding the highest viewership rating of 70%. The production team who believed and watched the return of the legend united. Director Kim Seong-hun, who showed sensational directing through the films 'Confidential Cooperation' and 'Chang-gwol', grabs a megaphone, and the new writer Kim Young-shin, discovered by the MBC drama IP development team who planned the dramas 'Kkondae Intern' and 'Black Sun', is in charge of writing. . Here, Park Jae-bum, who wrote the dramas 'Chief Kim', 'The Fiery Priest', and 'Vincenzo', participates as a creator to enhance the perfection.
Above all, expectations were higher than ever as to who would become the four detectives of the "Chief of Investigation" who received national love. Actors Lee Je-hoon and Lee Dong-hwi, who can be trusted just by hearing their names, as well as up-and-coming newcomers Choi Woo-sung and Yoon Hyun-soo, join the wait.
Lee Je-hoon is played by national actor Choi Bool-am, who plays the young man of Park Young-han, the legendary class leader Park who was called 'Korea's Colombo' and received full support and love from viewers. Park Young-han, who absolutely believes in causation and retribution, is an impregnable country detective equipped with countermeasures. A person who is more humane than anyone else, but has the hardness and insight of an iron horn that does not shake under any external pressure.
If Detective Park, played by Bool-Am Choi, was loved for being a perfect detective, Je-Hoon Lee portrays Young-Han Park as a young man who struggles with anger at the reality of trampling on human dignity. Lee Je-hoon said, "It's an honor to play the youth of Park Young-han, who was played by senior Bul-am Choi, whom I respect. I will do my best for you," he said.
Lee Dong-hwi transforms into Detective Kim Sang-soon of the Jongnam Police Station, who is doomed if caught wrong. Kim Sang-soon, who was born into a poor family and has only grit and courage, is a My Way detective. By the time he gets tired of being filled with anger at the corruption-stained reality, Park Young-han, an ox horned and uncompromising detective, appears and changes his life as a detective.
The growth story of Kim Sang-soon, who will be reborn as a free and self-respecting detective by overcoming all kinds of adversity with detective Park Young-han, is expected to be another point to watch. Expectations are focused on the new face that Lee Dong-hwi will show as Kim Sang-soon, who puts his own color on any character, from comedy to action. Lee Dong-hwi said, "It is an honor to join a meaningful work. I will film hotly and greet you with a good work."
Expectations are also focused on the performance of newcomers Choi Woo-seong and Yoon Hyun-soo. Jo Kyung-hwan, played by Choi Woo-sung, is an ace rice farmer with extraordinary strength, and a person who later works as a brazen forearm at the Jongnam Police Station. Jo Gyeong-hwan, a healthy and well-mannered young man who becomes a bulldozer in the face of injustice, enters the Jongnam Police Station to become a proud country worker like Park Young-han. Choi Woo-sung said, "I am really happy and honored to be participating in 'Chief Investigator: The Beginning'. I am very excited to be with great seniors. I will do my best to prepare hard and show a side of myself that I have not been able to show through the character Jo Kyung-hwan." He expressed his extraordinary determination.
Yoon Hyun-soo plays the role of Jegal-ryang Seo Ho-jeong, a high-spec elite who dreams of becoming a detective, and later Jongnam Police Station. He is smart, but he is the owner of a charm full of reversal that makes mistakes that cannot be repaired due to excessive confidence. At the point where he experiences the biggest ordeal in his life, he is properly wrapped up in Park Young-han, who has a countermeasure, and faces a cataclysm. Yoon Hyun-soo said, "When the role of Seo Ho-jeong in 'Chief Investigator: The Beginning' was confirmed, I was proud and happy that my grandfather liked it very much. I am so honored to be able to work with him. I will work hard," he said.
The production team of 'Chief Investigator: The Beginning' said, "The process of forming a team between Chief Park and his fellow detectives will be presented to drama fans who have been waiting for 'Chief Investigator' with a different kind of fun." It will be fun to see how the actors will portray the four detectives in the prequel and compare it with the original work."
'Chief Investigator: The Beginning' is scheduled to air in 2024.
Reporter Kang Min-kyung, Ten Asia kkk39@tenasia.co.kr