TV
'Activity Suspension' Lee Chan-won kneels at an unexpected score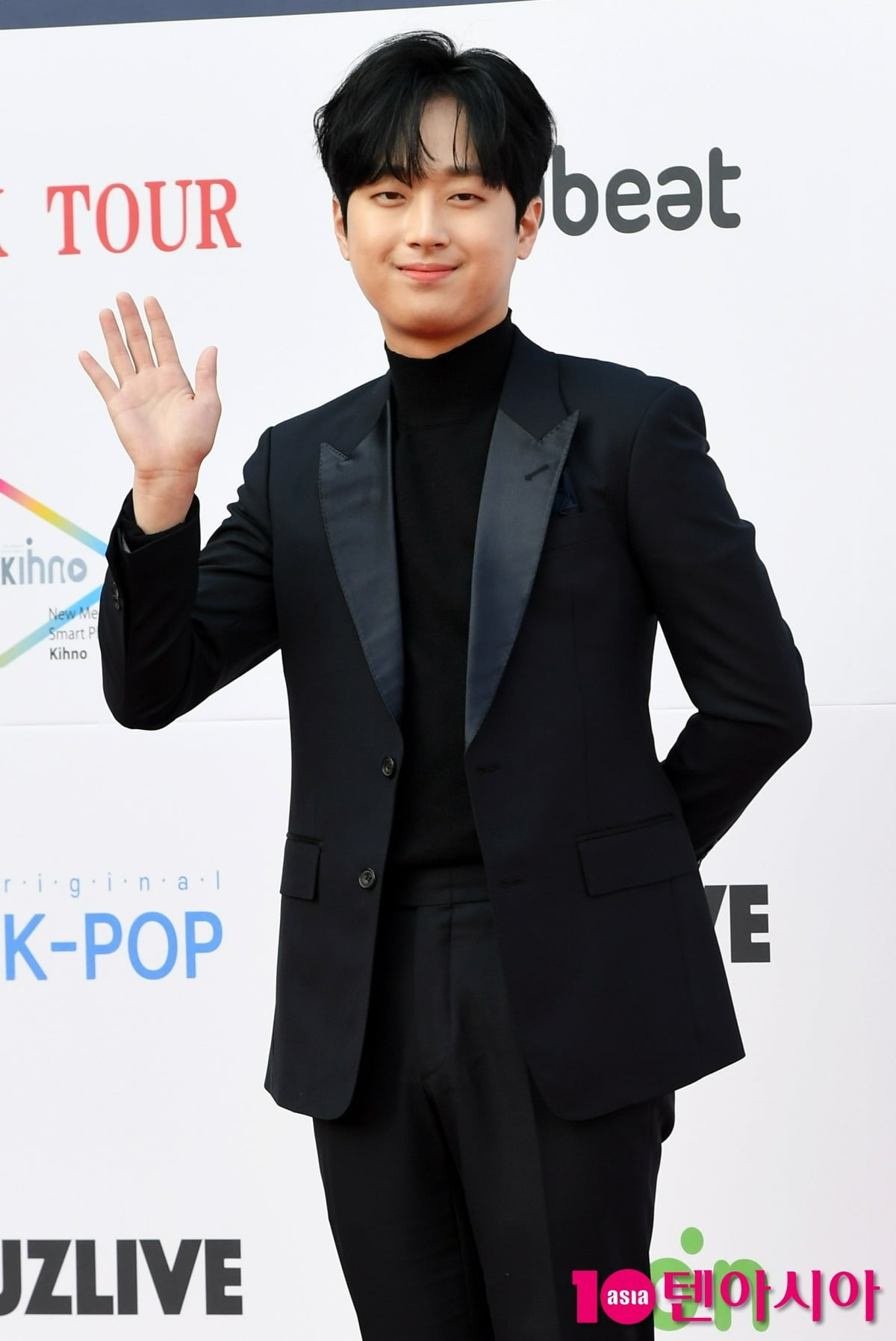 Lee Chan-won tore the stage of 'Fire Night' with a song and a sense of humor.
The 80th episode of TV CHOSUN's 'Tuesday is Good at Night' (hereafter referred to as 'Fire Night'), which aired on the 15th, recorded a nationwide viewership rating of 6.7%. The highest viewer rating per minute rose to 8.4%. On this day, the broadcast was decorated with a special feature of 'The 2nd Joo Hyun-mi Song Festival', and Joo Hyun-mi, Lee Chan-won, Hong Jam-eon, Kim Soo-chan, Shin Seung-tae, and Kim Yong-bin appeared and had a singing competition with the misses of 'Hwabam' and Joo Hyun-mi's famous songs.
On this day, the guests who had a relationship with Joo Hyun-mi showed off their friendship. Kim Soo-chan revealed that he was talking on the phone with Joo Hyun-mi for 5 hours, saying, "I talk on the phone for 5 hours, starting from my daily routine to talking about music. And he said, 'Let's meet and talk about the details' and hung up." Lee Chan-won boasted that Joo Hyun-mi had named him the best duet opponent when appearing in 'Mulberry School' in the past, and Hong Jam-eon picked Joo Hyun-mi as the person he most wanted to see. Then, Kim Yong-bin drew attention by saying that he went on a concert tour with Joo Hyun-mi.
Prior to the 'Death Match' confrontation, Joo Hyun-mi raised the cast's desire to compete by mentioning the unconventional benefit of "I will present 'Love Letter' to Jin so that he can sing it at any time at the official performance hall." Hong Ja, Eun Ga Eun, Kim Ui-young, Lee Chan-won, Hong Jam-eon and Shin Seung-tae were divided into the 'Boom Team', and Yang Ji-eun, Kim Tae-yeon, Jeong Da-kyung, Kang Ye-seul, Kim Soo-chan and Kim Yong-bin were divided into the 'Jang Min-ho Team'.
The first round was a match between Shin Seung-tae and Kim Tae-yeon. Shin Seung-tae selected 'Blues of Tears'. Shin Seung-tae sang in his own color with a brilliant twist and a tickling voice, and received applause, but only scored 92 points. Joo Hyun-mi said, "There is the force of an actor. Express your song as your own story. I listened without hesitation." Taeyeon Kim passionately sang 'If it's long, 3 years, if it's short, 1 year'. From the start, they aroused admiration with their ear-piercing singing skills and received 95 points. Joo Hyun-mi admired, "It's a song before I was born, and I don't know this kind of emotion well, but I sang it so well."
In the second round, Jam-eon Hong and Ji-eun Yang faced each other. Yang Ji-eun selected 'Regret while crying' and received 95 points, captivating eyes and ears with an elegant charm that seemed to see Joo Hyun-mi's old appearance. Joo Hyun-mi said, "He sang more delicately and delicately than me. I was satisfied with the impression," he said. Hong Jam-eon sang 'I don't know what's next'. Hong Jam-eon, who skillfully staged the stage with a completely different atmosphere and voice, was surprised by receiving 100 points. Joo Hyun-mi said, "I understood and sang this song more perfectly than anyone else. It must have been difficult because it was a transitional period, but I was surprised that he was so good at adjusting his tempo and rapidity. Proverbs, let's grow up like this~" he praised.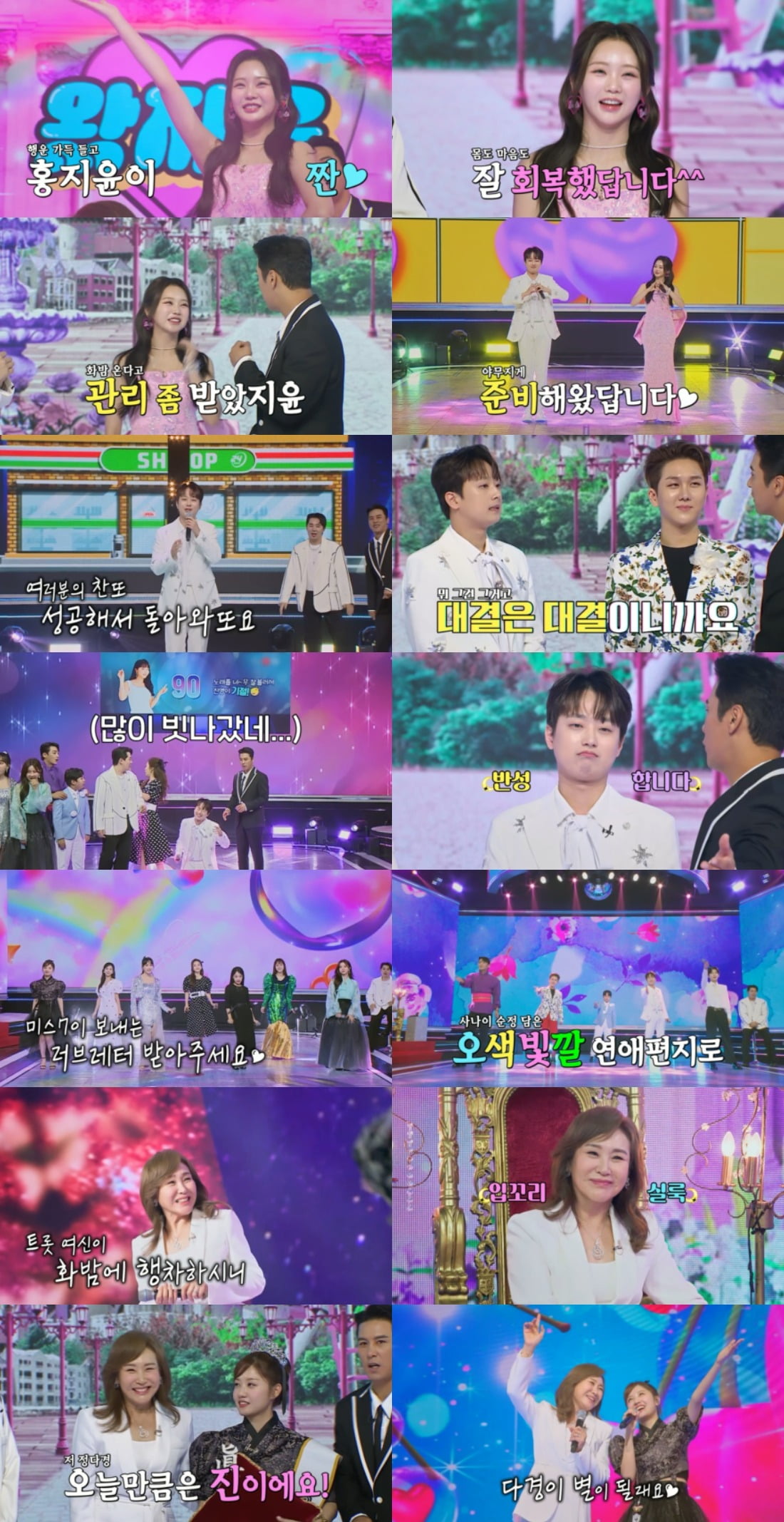 In the third round, Lee Chan-won pointed out Kim Soo-chan and a 'fun' confrontation was concluded. Lee Chan-won said, "The death match results have been good since 'Mr. In response, Kim Soo-chan warmed up the atmosphere by responding with vocal imitations of Tae Jin-ah, Song Dae-gwan, Nam Jin, and Noh Sa-yeon, which Lee Chan-won could not do. Kim Soo-chan took the lead with 'It's Rain', and he gave up his playful appearance and sang passionately, immersed in the song and emotions. Joo Hyun-mi praised Kim Soo-chan, who received 97 points, saying, "It seems like you practiced a lot." Lee Chan-won sang 'Goodbye Like Yesterday' passionately, but received 90 points. Lee Chan-won, who knelt down at the unexpected score, was embarrassed, saying, "It seems that the master has become more demanding." However, Joo Hyun-mi praised, saying, "I listened to the song in awe." In particular, Lee Chan-won, who visited TV CHOSUN two years after 'Call Center of Love', was nervous about the stage after a long time, and raised the fun with a talk that lifted the atmosphere as well as a song.
The 'lucky fairy' of the day was Hong Ji-yoon, the hostess of 'Fire Night'. Everyone was enthusiastic about Hong Ji-yoon's return to 'Fire Night' and couldn't hide their joy. In addition, Hong Ji-yoon released the new song 'Come Ji-yoon' for the first time through 'Hwa-bam' before the official release, showing a strong bond with 'Hwa-bam'. Hong Ji-yoon, who still caught the eye with the charm of 'Trot Barbie', said, "I took a break from broadcasting for too long. I missed you so much. I took good care of my heart and came back healthy." At the same time, he added, "I went to the dermatologist because I appeared on 'Fire Night'," causing laughter with an honest gesture.
Hong Ji-yoon received 95 points by singing 'Left Space' as a match song for 'Lucky Fairy'. Afterwards, Hong Ji-yoon and Lee Chan-won even performed a duet stage for 'Queen of Love'. Hong Ji-yoon introduced 'Queen of Love' as "a song inspired by Joo Hyun-mi's 'Love Letter'". Hong Ji-yoon and Lee Chan-won, who boasted of perfect breathing, showed off their good-looking visuals and made even the viewers happy with a stage full of love.
In the 4th round, the lucky round, Kim Eui-young and Kim Yong-bin met. Kim Yong-bin selected 'First Jeong'. The stage was set up to make you feel the charm of the authentic trot, but Kim Yong-bin only scored 92 points. However, Joo Hyun-mi said, "I sang it completely opposite to what the composer intended. Yongbin, it's cool." Kim Eui-young confronted with 'Love is coming'. Kim Eui-young, who completed the perfect stage from the performance to the song that made Joo Hyun-mi burst into 'bread', received 100 points. Thanks to the 'Boom Team' correcting the 'Lucky Fairy', they got +1 point for karaoke, +2 points for victory, and even a lucky ticket.
In the 5th round, Hongja and Kang Ye-seul faced each other. Hongja sang 'Journey', saying, "I'm so amazed that this song hasn't become a hit yet." Hong-ja digested the song about Joo Hyun-mi's life story with deep emotions, but only scored 92 points. Kang Ye-seul passionately sang 'That Person in Sinsa-dong', one of the famous songs. Kang Ye-seul sang 'That Person from Sinsa-dong', which led Joo Hyun-mi's heyday and won the Song of the Year award, with her own lovely charm, and received 97 points.
In the last 6 rounds, Eun Ga-eun and Jeong Da-kyung came out. Eun Ga-eun and Jung Da-kyung attacked each other with a sharp 'three-way' attack to become the main characters of the true benefit 'Love Letter', and overpowered them. Eun Ga-eun selected 'Lover' and gave off her talent properly, but received 91 points. Jeong Da-kyung sang 'Rain Wet Terminal'. Not only the stage concept that perfectly matched the song, but also the deep and strong emotional line aroused admiration from viewers, but received a reversal score of 90 points. Joo Hyun-mi patted Jung Da-kyung, saying, "I was so moved."
Following the intense 'Deathmatch' confrontation, special stages such as 'Love Letter' stage of 'Hwabam' misses and 'It was really good' prepared by Lee Chan-won, Hong Jam-eon, Kim Soo-chan, Shin Seung-tae and Kim Yong-bin were also unfolded. The stage was filled with Joo Hyun-mi's endless songs. The result of the 'death match' was 4 to 3, and in a situation where the 'boom team' was ahead, the lucky ticket drawn by the 'boom team' was revealed, and 'victory point +5 points' came out, and the final score was 9 to 3, and the 'boom team' won. took it
The last remaining 'Jin' of glory was Jeong Da-kyung, who received the lowest score in the 'Death Match' that day. Jeong Da-kyung, who sang with all her might on the stage of 'Death Match' and shed tears, was surprised when she was called 'Jin'. Next, Jeong Da-kyung said, "I am really grateful that my sincerity has reached me, and I will continue to be a good singer." And the two of them sang 'Unrequited Love' together and finished warmly.
Meanwhile, Lee Chan-won suffered a recent injury and took a break from activities. The agency said, "Lee Chan-won had a minor accident and visited the hospital, and decided to temporarily suspend activities for recovery."
In response, Lee Chan-won explained to his fan club, "I suffered minor injuries due to a slight accident," and then said, "I gave him a little time to reorganize."
Reporter Tae Yuna, Ten Asia youyou@tenasia.co.kr