TV
Sandara Park was a former lover, a celebrity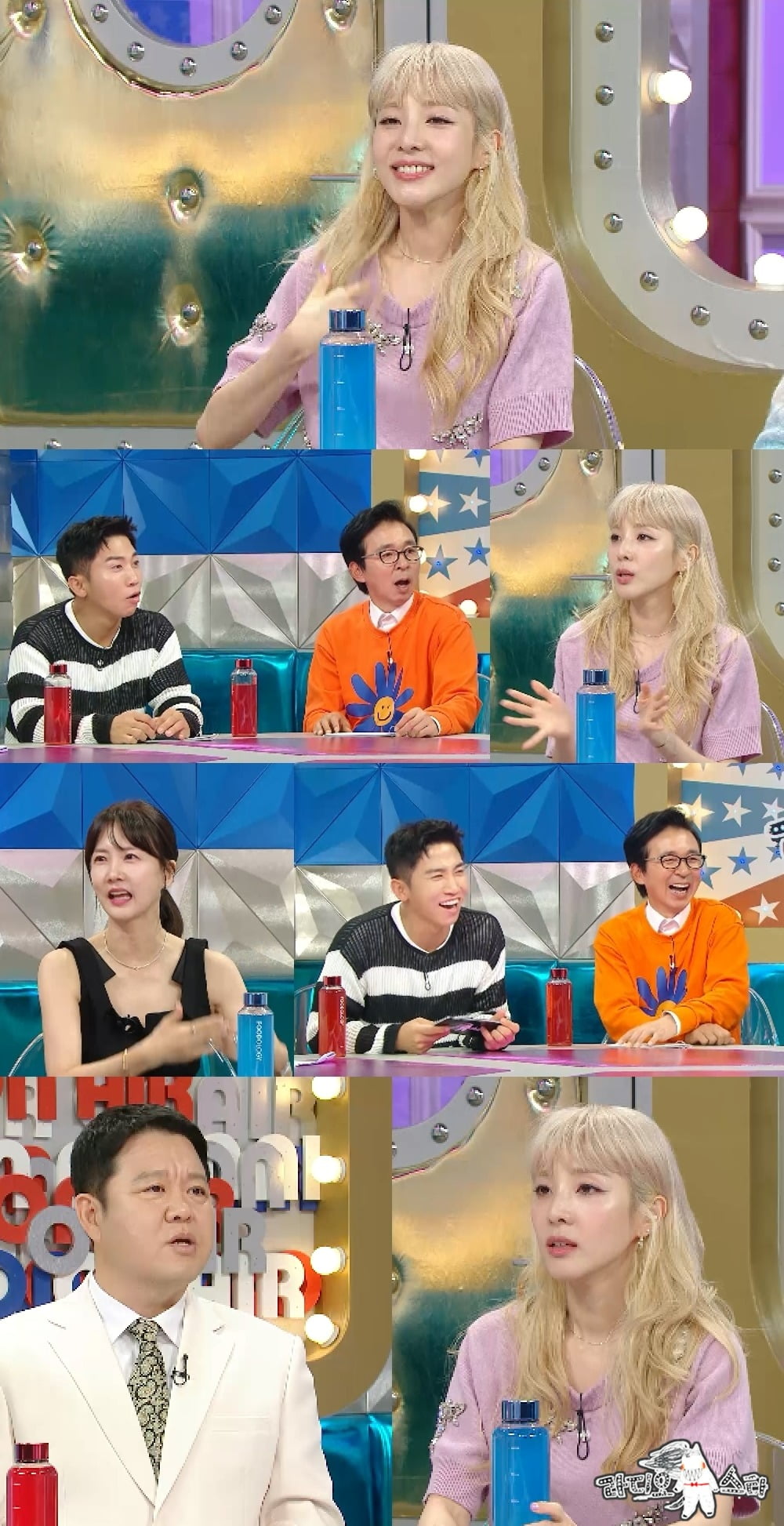 Sandara Park, who has returned as a singer, confesses that her outdoor date with the accounting team failed because of Cheetah.
MBC's entertainment program 'Radio Star', which airs on the 16th, will be decorated with a special feature of 'Beneficial Overimmersion' starring Park So-hyun, Park Hyo-joo, Sandara Park, and Leo J. Announcer Kim Dae-ho joins as a special MC.
Sandara Park, who received a lot of attention for her global activities as a member of 2NE1 (2NE1), recently remade Uhm Jung-hwa's 'Festival' and resumed her activities as a singer. While revealing the recently changed atmosphere of the music broadcasting set, he laughed when he said that he was able to avoid awkwardness because of the senior singer.
After appearing for the first time on 'Radio Star', Sandara Park, who received a response that her sense of entertainment exploded, reveals the fact that she rode a line in the entertainment industry, not the music industry. He reveals that he is building a thick friendship with Park So-hyun, Shin Bong-seon, and Song Eun-yi through the 'Kim Sook Line', and carefully goes over the 'Kim Gura Line', saying that he fits with MC Kim Gu-ra, and laughs.
Sandara Park draws attention to Park Hyo-joo's episode with her jokes that can hit and run, such as unraveling the story of her 'Gadget' detective transformation, while bringing laughter with instant exposure. He thinks that Park So-hyun is the representative of the 'Sosikjwa' world, so he reveals the fact that he looked down on MC Kim Gook-jin.
He draws attention with his bold disclosure of his private life. Sandara Park, who abided by the 'no dating' rule of her agency at the time of 2NE1, revealed that she decided to go on a trip with a male celebrity who was her ex-lover, and went diving on the same day. After that, he said, "I'm sorry," and publicly apologized to draw attention. He also drew attention by revealing that he was specialized in cyber dating, saying, "Should we meet once or twice in six months?"
Sandara Park laughs when she says that she failed on an outdoor date with the accounting team because of Cheetah while discussing her past love story. While enjoying an outdoor date fully armed, he happened to see Cheetah and ended the date.
The reality of national popularity that does not cool down in the Philippines is also revealed. Sandara Park shows a confident appearance, saying that she can schedule any broadcast in the Philippines. Everyone bursts into laughter by revealing that he accepted the option to dance in the back to appear on Kim Young-cheol's music show in the Philippines.
Sandara Park of 'Wealth of 30 Billion Dollars' failed in her investment and admits that she is a collector of clothes and sneakers, surprising everyone by saying that she owns 'thousand pairs' of sneakers. It is rumored that the MCs' mouths are wide open because they can be worn for over 3 years even if they are changed every day.
Reporter Tae Yuna, Ten Asia youyou@tenasia.co.kr