TV
Drama 'The Uncanny Counter 2', actor Jin Seon-gyu couldn't overcome his anger in the end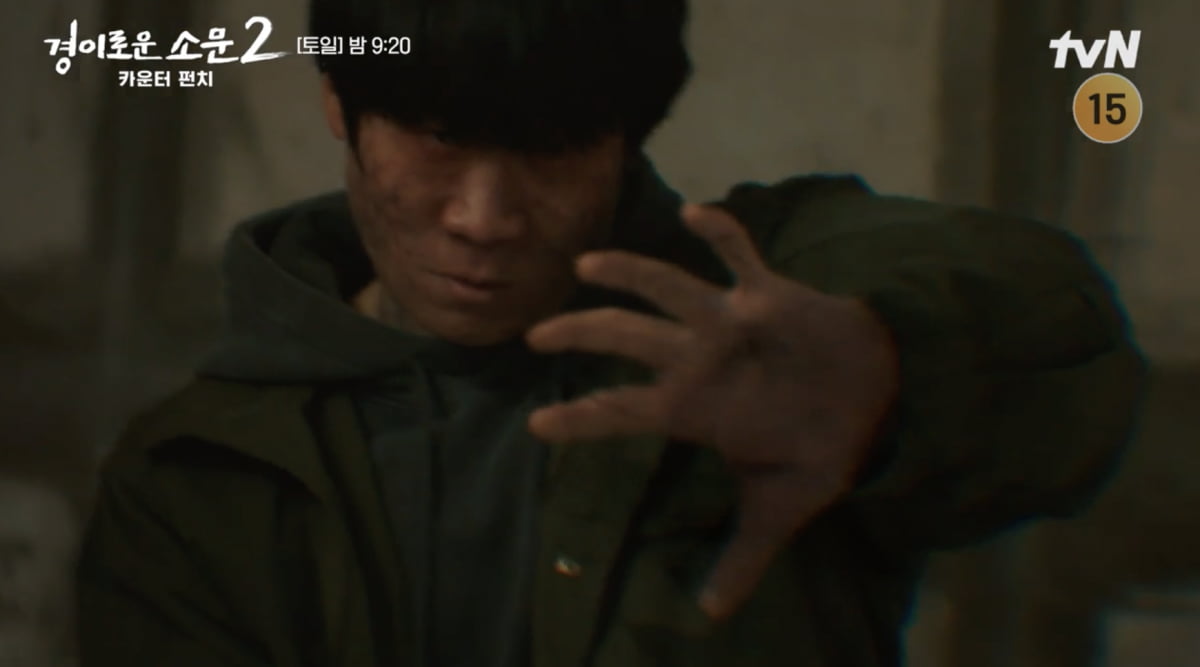 In 'The Uncanny Counter 2', actor Jin Seon-gyu, who became a demon, faced off against the counters.
On tvN's 'The Uncanny Counter 2', which aired on the 13th, Ma Ma Seok-seok (played by Jin Seon-gyu) eventually showed harm to the man who killed his wife.
On this day, rumors (played by Cho Byeong-gyu) were surprised to find Maju-seok, who had escaped from the detention center. Rumors that saw Majusuk, who became a demon, said, "You are a demon? How did this happen?" In response, Maju-seok said calmly, "I told you. You can't go back to the past." Despite being tempted by the demon to kill the rumor, Majusuk escaped by locking the rumor in the wall. Gelli (played by Kim Hierra) and Pil-gwang (played by Kang Ki-young) followed the escaped Maju-seok.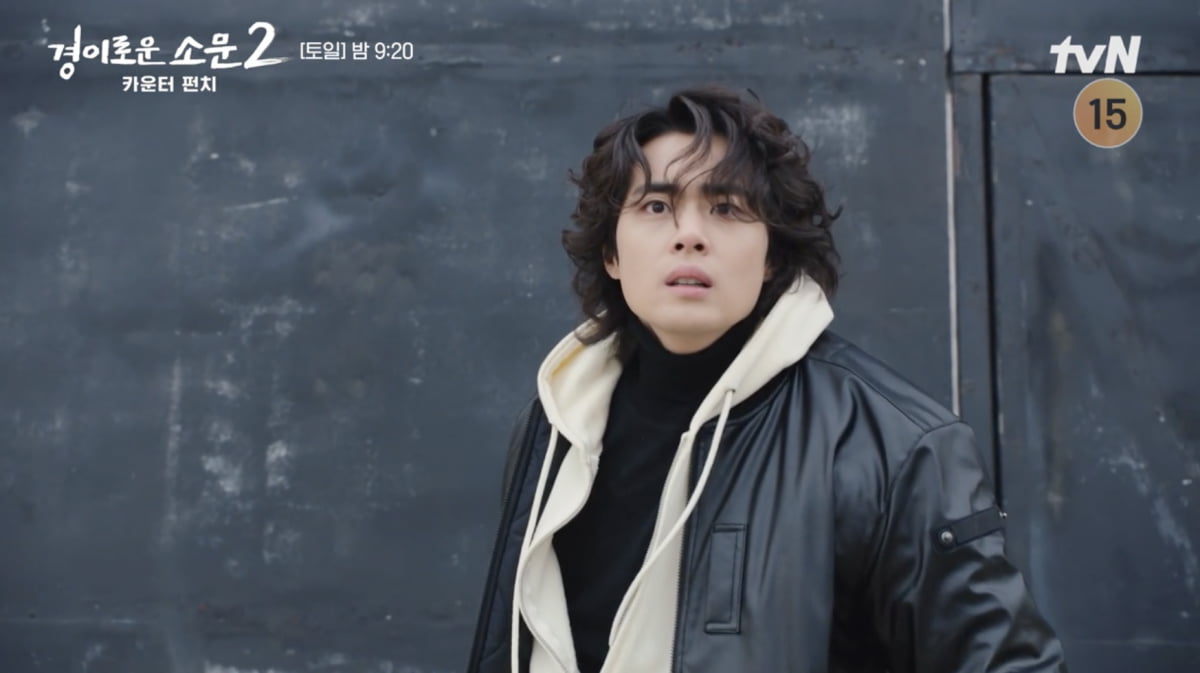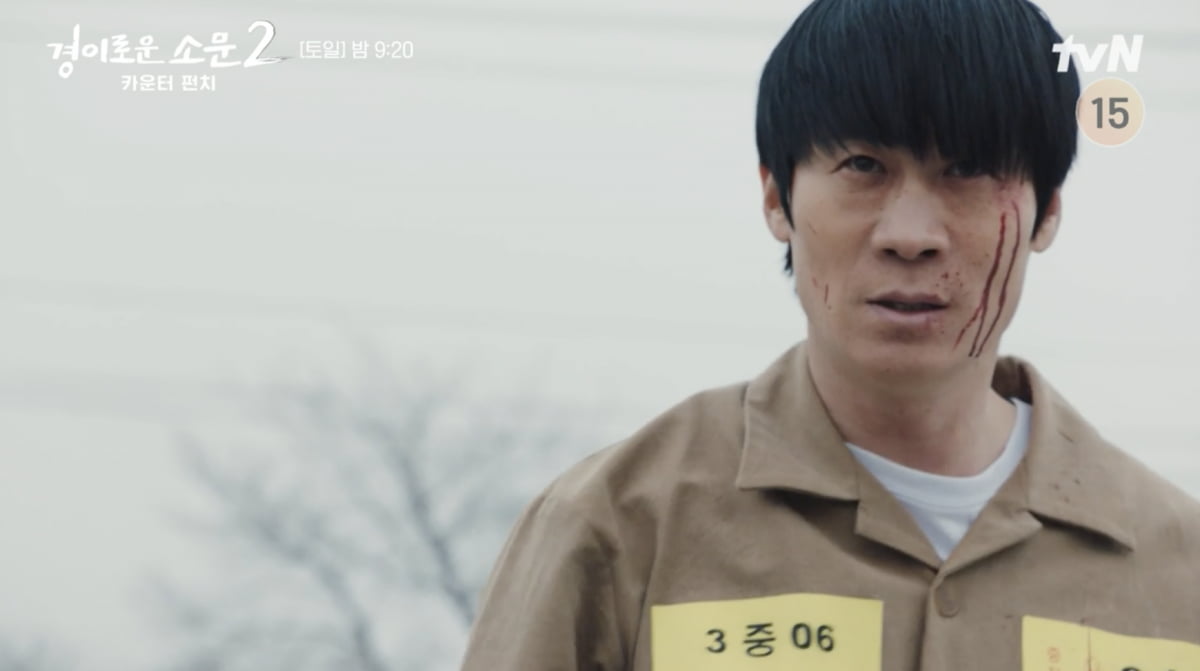 Ma Ma Seok visited the house to see his mother Shin Jeong-ae (Seong Byung-sook) for the last time. However, Maju-seok faced the police and used telekinesis to subdue the detectives. At this time, counters appeared. Counter Do Hana (played by Kim Se-jeong) sensed the movement of the driver's seat, saying, "I stepped on it. It's an underground tunnel within 2 km, it's Daewon Ma." However, Mazu-seok was also in a situation where he found one. Dohana, who saw this, made an expression of disbelief, saying, "It doesn't make sense, you're looking at me through the ground."
Noticing that the counters facing each other were looking at them through the ground, they said, "Are you watching me with this? are you chasing me? I don't know what you guys are, but this is a final warning. Do not disturb me," he warned. In response, Dohana begged him to stop saying that her mother had collapsed, but Majuseok quietly disappeared, saying, "I will pay for my sins with my life."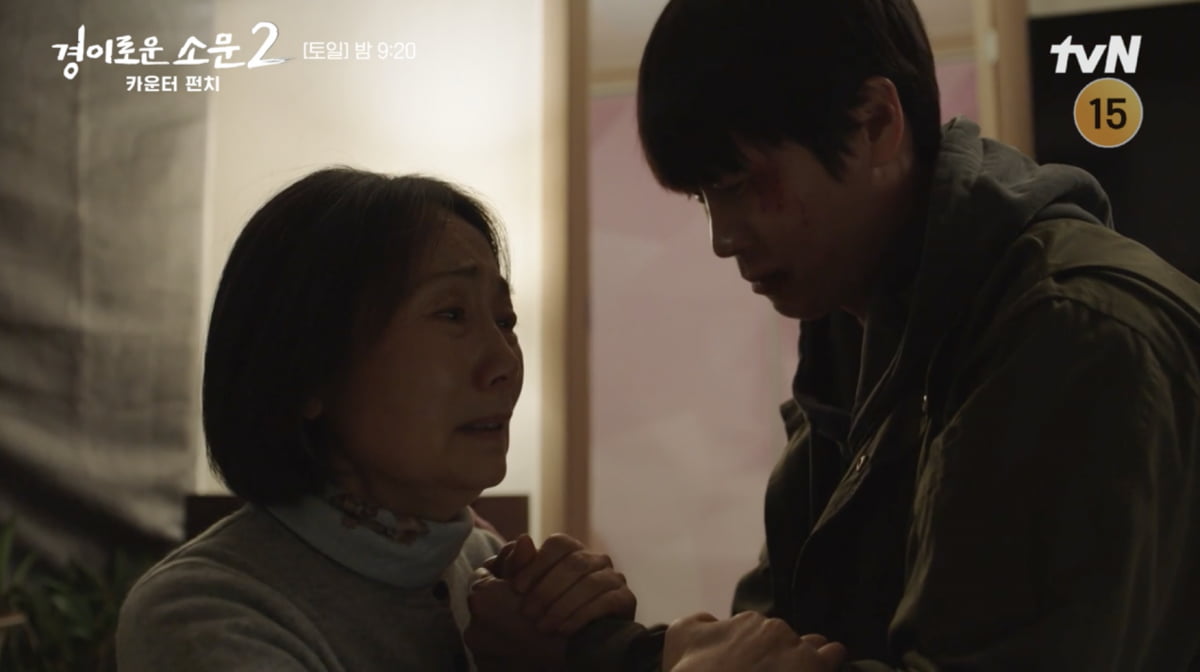 Rumors that could not understand the demon who became a demon said that they did not understand the situation, saying, "Doesn't the demon enter a person who has the same frequency as him?" In response, Suho (played by Lee Chan-hyung) explained, "Anger is eaten by demons." The rumor was also not in a coma, but it was a polite counter situation. Wigen (played by Moon Sook) emphasized, "We don't know what kind of repercussions a single murder will cause. The best we have is to summon the demon in the opposite seat as quickly as possible."
On the other hand, Maju-seok was seen watching the fallen mother from afar. Gelli, the evil spirit, expressed frustration when Ma Masu-seok did not kill Pro Park (played by Park Jeong-bok), who is known to have killed his wife (played by Hong Ji-hee). Gelli, who appeared in front of the seat, provoked, saying, "Isn't that a proud wife, a pout, and unnecessary?" In response, Maju-seok vomited anger, saying, "If you insult my family one more time, then I will never stand it."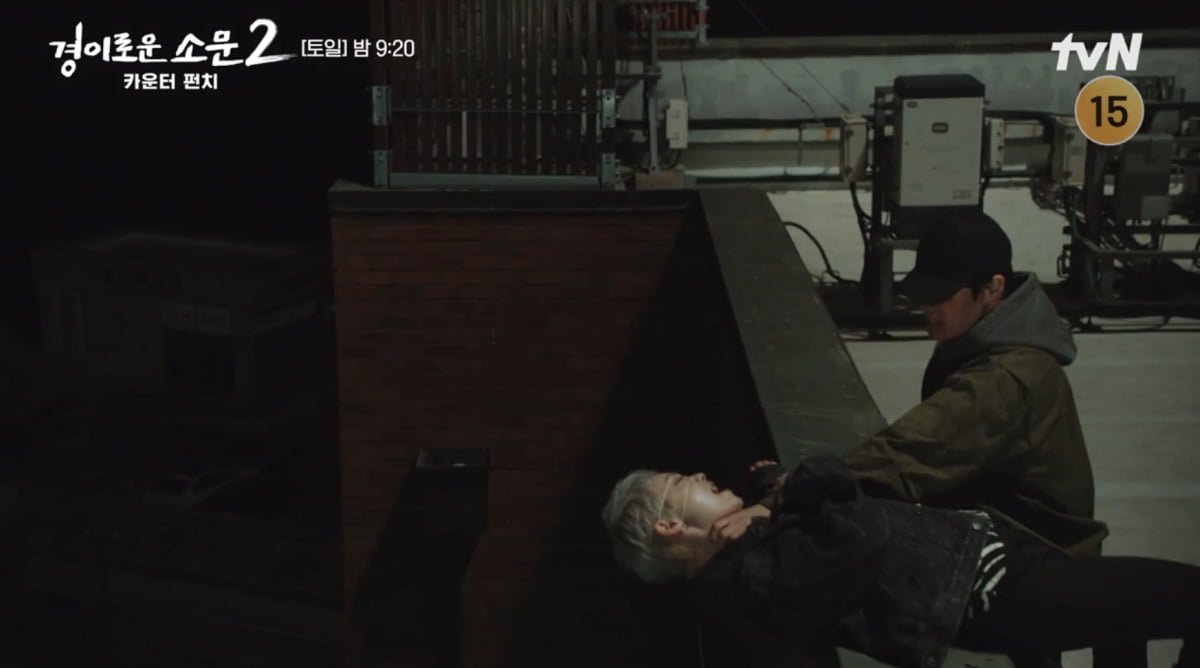 Counter Gamo-tak (Yoo Jun-sang), who was digging up the traces of the escaped Maju-seok, confirmed that all CCTV records had been erased. Gamo-tak said, "The day after Ma Ju-seok ruined the trial, someone came to the detention center. The CCTV was erased and there are no records left. I have no memory of the visiting supervisor or prison guards at the time. Also, the day before the prison break, someone broke in and left no trace. It disappeared, but at that time, Mazu-seok lost consciousness. The rumor that heard this went to the hospital, saying that the demons would threaten Maju-seok's mother.
Pil-gwang and Gelli, the demons, broke into the mother's operating room and attacked the doctors. Pil-gwang laughed, "There are only two families, but one is dead and the other is an escaped prisoner. No matter how much you live, it's hell, but I think your hell is too much." Then Gelli sarcastically said, "You can think of it as if you died for your son. Will you use it when you become a mother who blocks evil spirits?" The counters also headed to the hospital and were able to save Maju-seok's mother.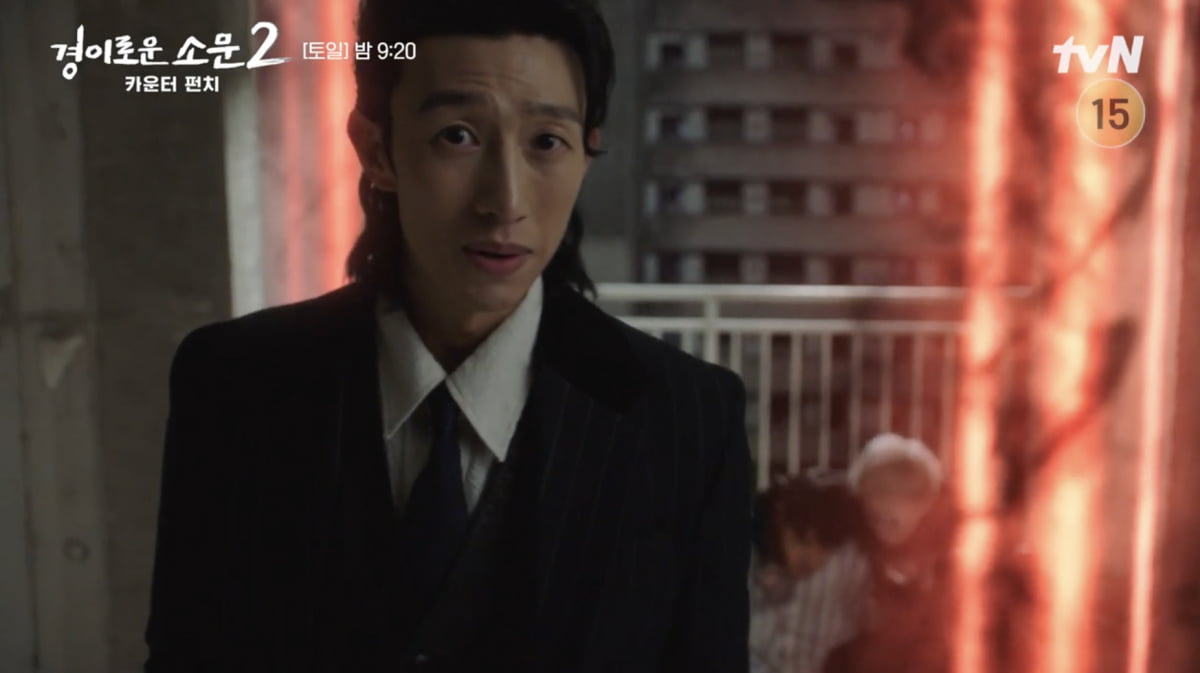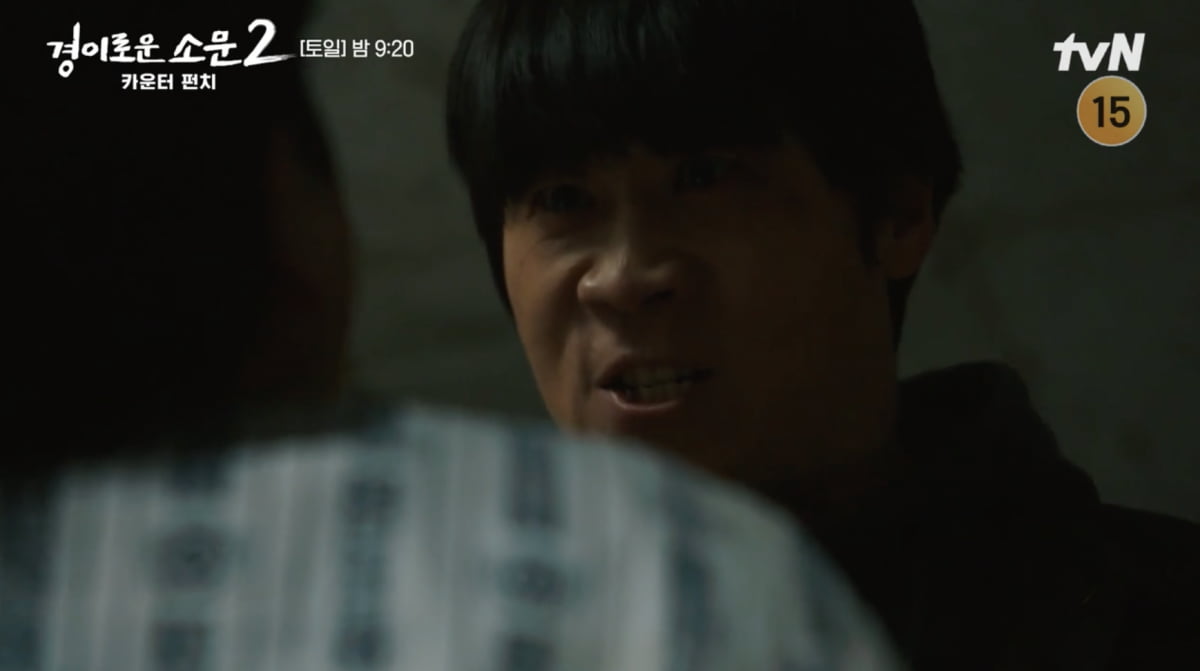 Pil-gwang and Gelli appear in front of the seat. Pil-gwang instigated the majuseok, saying, "Did you even forgive him? Hearing this, Ma Masu-seok went to see Pak Pro. After finding out that Bak-Pro killed his wife, Ma Mas-Seok tried to kill him. At this time, rumors came and dried the facing stone. Rumors said, "This revenge is meaningless. It's not him who killed my wife."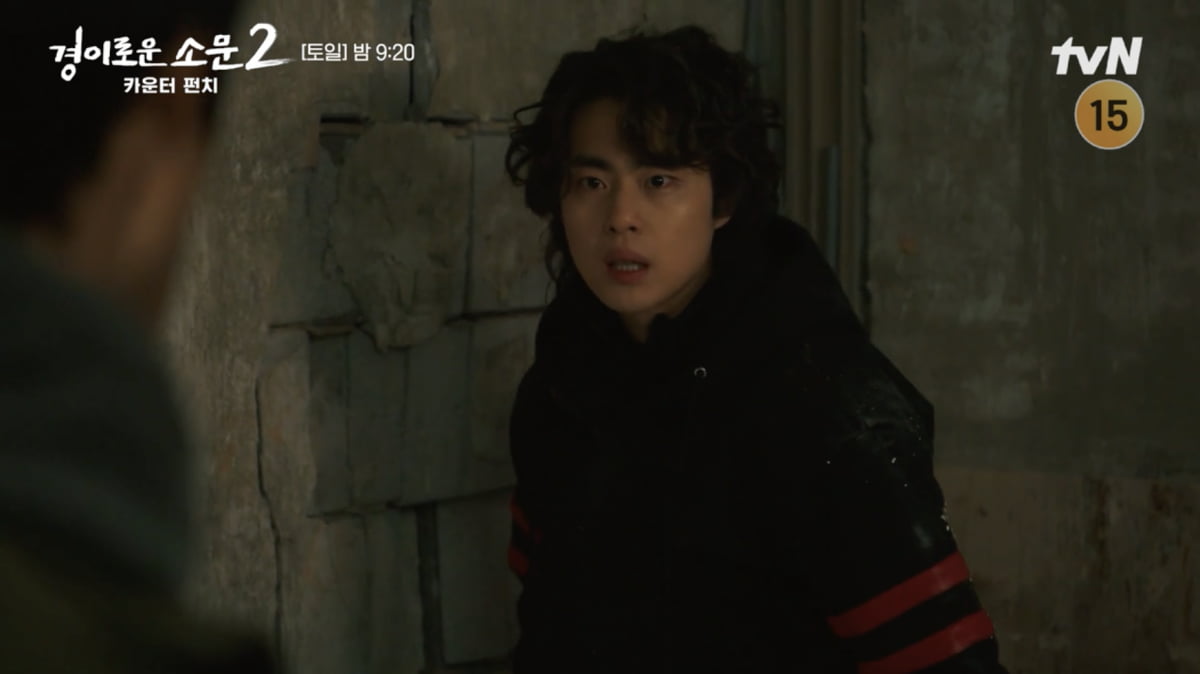 In the end, Maju-seok, unable to control his anger, killed Pro-Park. Counter rumors and Dohana dried up the opposite seat, but he became a complete demon. Maju-seok said, "I told you clearly. Don't stop me. It's the last warning." In response, the rumor said, "I told you to stop for a favor, but I can't stand it anymore."
Reporter Ha-neul Lee, Ten Asia greenworld@tenasia.co.kr