TV
Actor Yoo Hae-jin, "What's different from the movie 'HoneySweet'? I tend to go straight in front of love"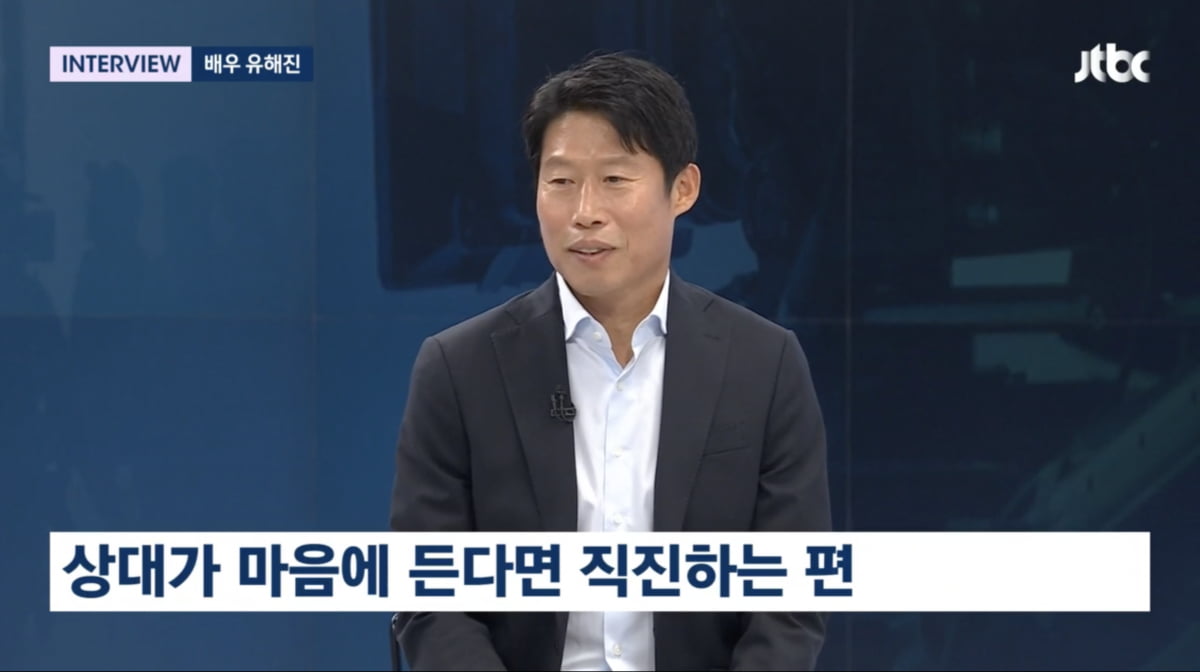 Actor Yoo Hae-jin revealed his dating style of going straight if he likes it.
Actor Yu Hae-jin, who first challenged a romantic comedy in the movie 'HoneySweet' (director Lee Han), appeared in JTBC's 'News Room', which aired on the 13th.
Actor Yoo Hae-jin started the story by saying, "Today I came to record after running on a treadmill and swimming." Announcer Kang Ji-young asked, "Is (exercise) the secret to your baby face?" Yoo Hae-jin replied, "Is it?
Yoo Hae-jin, who shows off his various charms by appearing in entertainment programs as well as movies, said, "I like that you seem to approach me a little comfortably. I went to the shop before coming here, and he touched my hair and said, 'It's like an older brother I know.' I like that." Explained.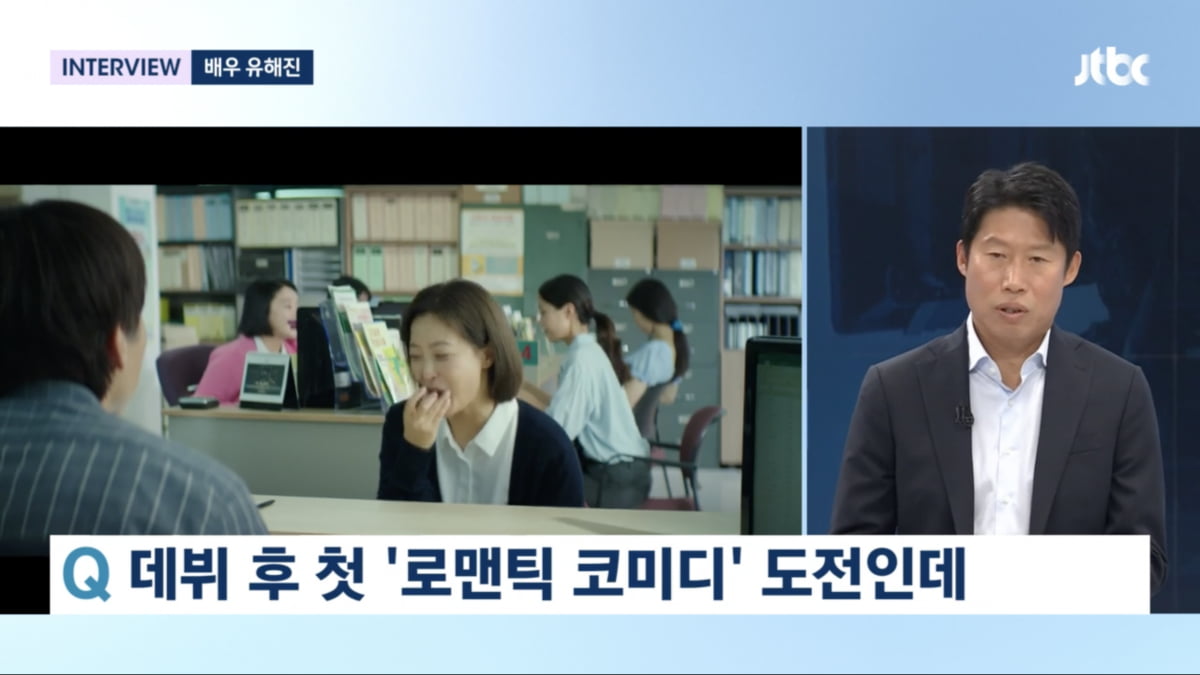 Yoo Hae-jin, who is about to release the movie 'HoneySweet' on the 15th, mentioned the criteria for selecting works. Yoo Hae-jin explained, "It should be fun. Even if it sounds calmly, even cool action can have its own fun." The movie tells the story of Chi-ho (Yoo Hae-jin), a genius confectionery researcher who knows nothing but sweets, and Il-yeong (Kim Hee-seon), a world-positive mindset who only knows about going straight. Yoo Hae-jin, who challenged himself in a romantic comedy for the first time after his debut, said, "This movie depicts pure love, but the ending is not boring and has a sense of saltiness."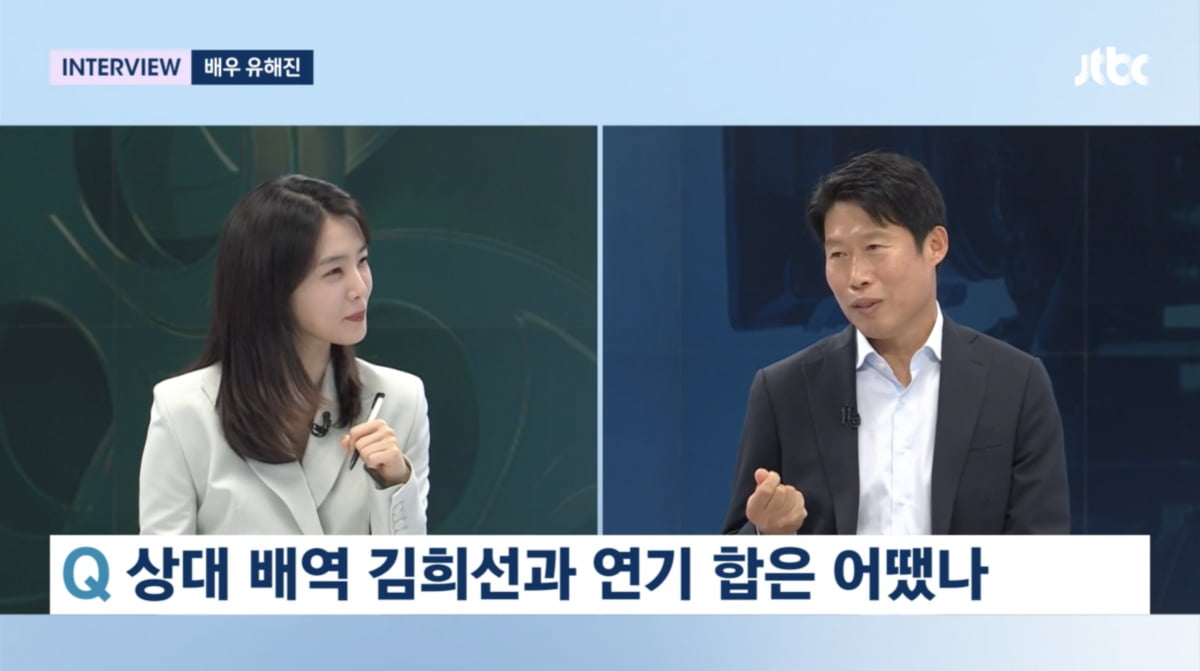 Regarding Kim Hee-seon, who worked together in 'HoneySweet', Yoo Hae-jin said, "By MBTI, I am I and he is E. A new romance begins when the two meet, but it seems that there are things that MBTI cannot control when meeting people. Personally, I'm like an INFP."
Announcer Kang Ji-young is curious about what Yoo Hae-jin in love will look like. Is it similar to Chiho, the character in the play?" Yoo Hae-jin said about the character Chi-o he played in the play, "There is a bit of a difference. The role of Chiho is a pure person. I'm a person who has never been in love, so I hesitate, but I'm not like that. If I like the other person, I don't want to regret it, so I go straight." It doesn't seem like that," he added.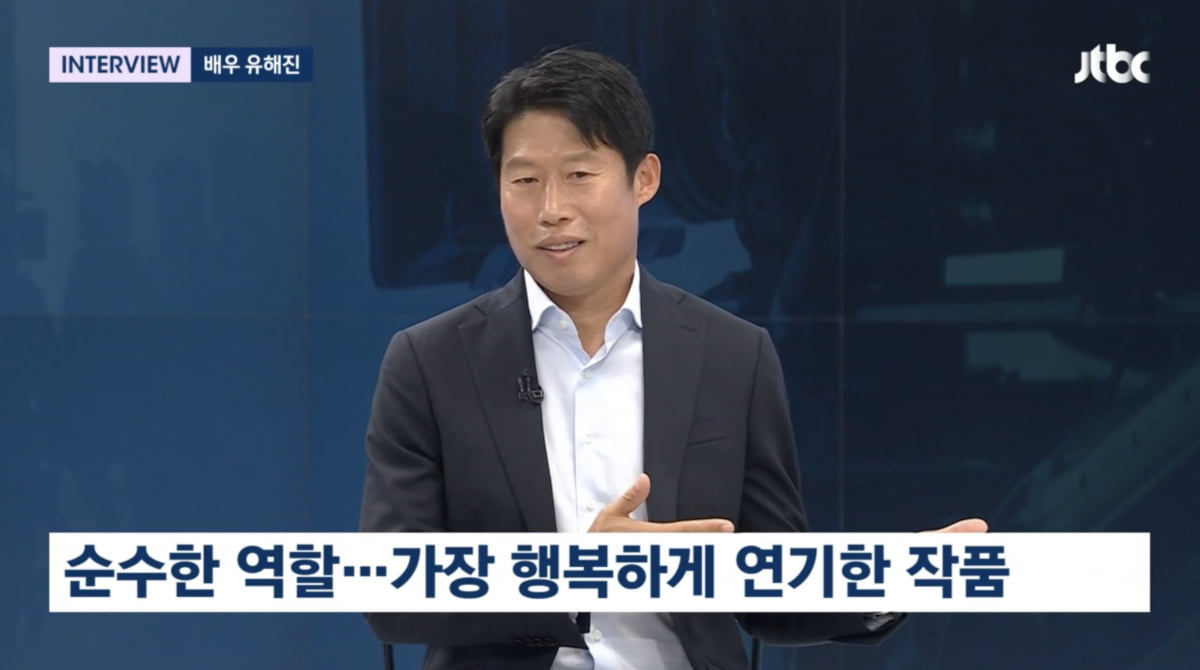 Yoo Hae-jin said, "I also talked about it in an interview, but since I've been acting pure love for the first time in a while, I had a lot of old memories. I was thrilled and hurt. So I thought it was like the adult version of 'Sonagi', and I felt that kind of thing. While filming, I wanted to hold hands and was excited. "There was no time when I was happier than this time. I was purified a little through this person, saying, 'It was like this in the past,'" he said, recalling the past a lot while filming the work.
Yoo Hae-jin, who is called 'an actor to believe in', said that acting is still difficult. Yoo Hae-jin said, "It's not still, but acting is always difficult. 'How should I make the character in this work?' "It's always different. Acting is what you don't get used to. There are times when this gives you excitement, but there are also times when you're sick of it. It's that hard."
He continued, "Besides the script, I always write a character analysis table. Some of it is because I'm not good at it. I organize it by scene. I have an old method in my own way. I had to do that, so something came in. I look it up at the shooting site when necessary." He revealed his method of acting.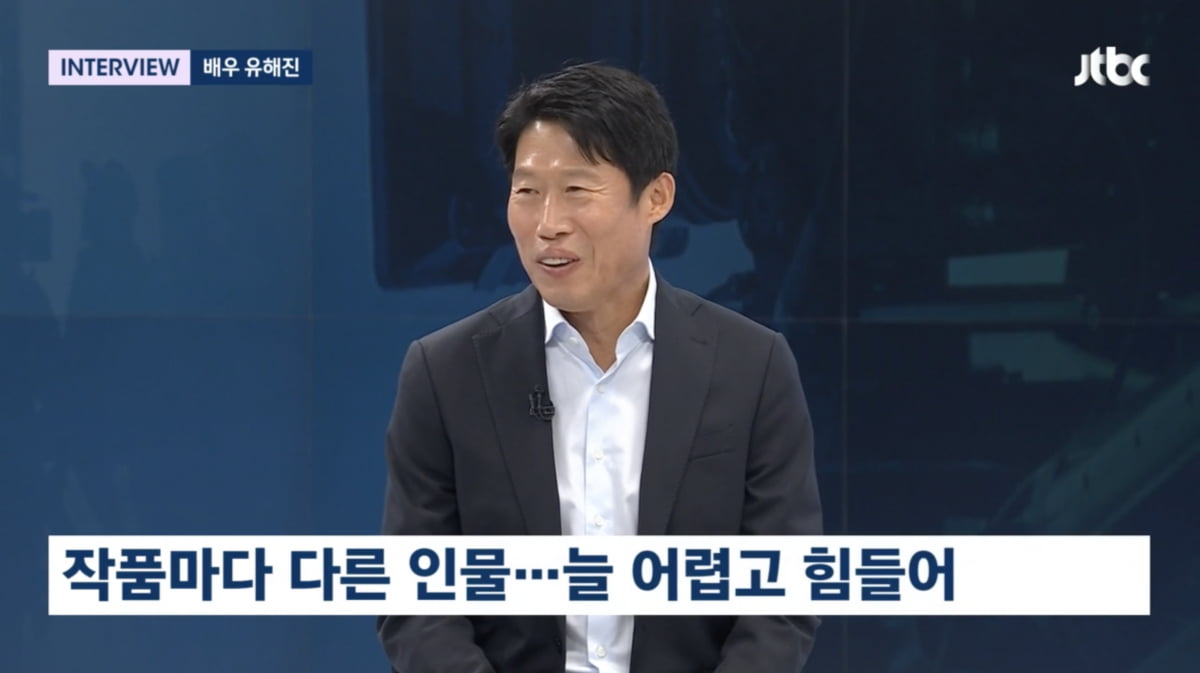 Also, Yoo Hae-jin, who is not satisfied with his acting, said, "There may be a sense of accomplishment when you do a difficult scene, but I don't think it goes with satisfaction. I think I have to worry a lot from that point of view," he said, revealing the point of concern.
Lastly, when asked about the driving force that allows him to work continuously, he said, "The driving force is the desire to confirm that you are alive day by day. Not only in acting, but also in life, I want to fade out rather than cut out."
The movie 'HoneySweet' will be released on August 15th.
Reporter Ha-neul Lee, Ten Asia greenworld@tenasia.co.kr