TV
Lee Chan-won, I won't trot like this... Fall in love with rockers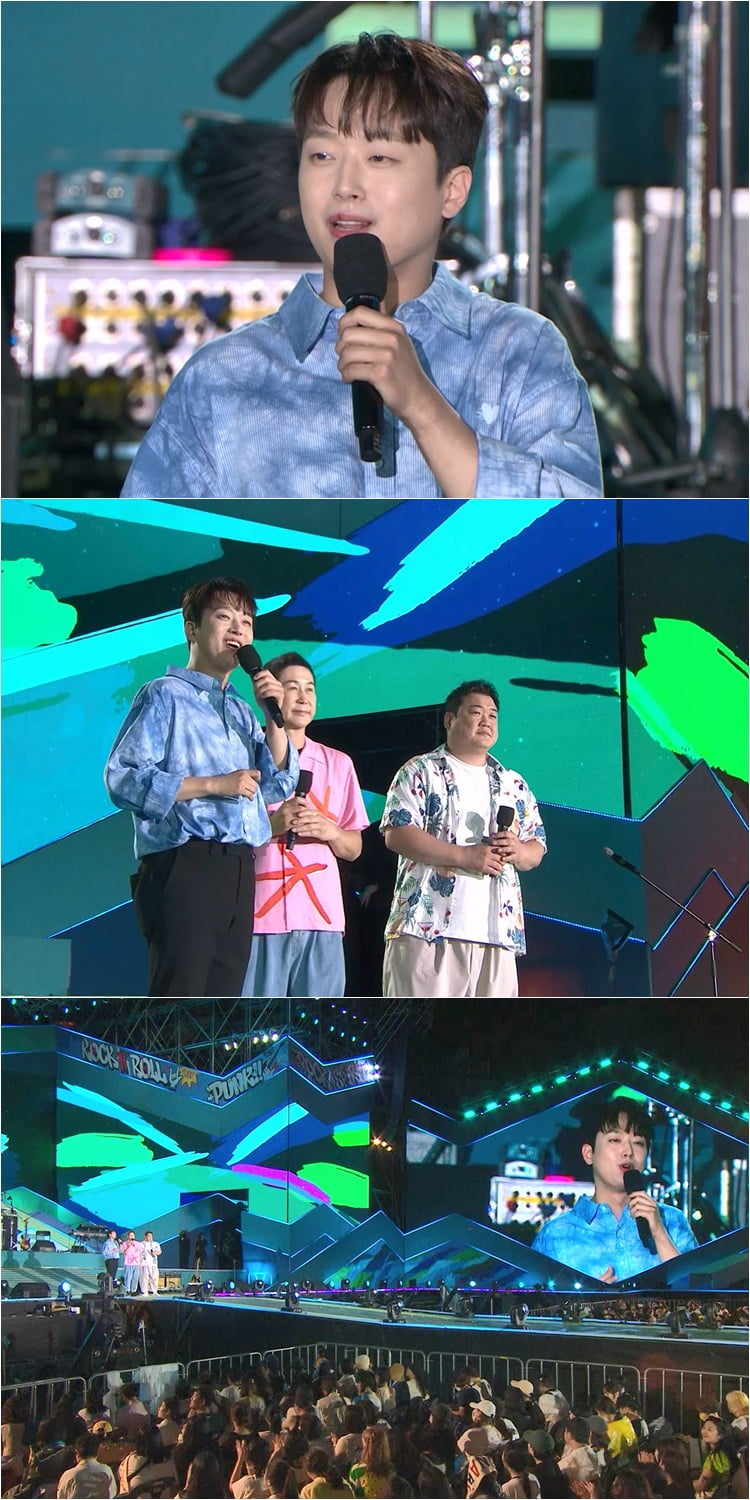 KBS 'Immortal Song' Lee Chan-won, the son of Ulsan, dreams of being a rocker, not a trot.
KBS 2TV's 'Immortal Song' (directed by Park Min-jung, Park Hyung-geun, Shin Su-jeong, and Lee Hee-seong) is the strongest entertainment program that has been ranked first for 32 consecutive weeks in the same time period. The 619th episode of KBS 2TV's 'Immortal Song', which airs today (12th), will be decorated with the 2nd part of the 'Rock Festival in Ulsan' special feature.
MC Lee Chan-won goes on stage with Shin Dong-yeop and Kim Jun-hyun to greet the audience. Lee Chan-won bowed his head, saying, "I am Lee Chan-won, born in Bancheon-ri, Eonyang-eup, Ulju-gun, Ulsan Metropolitan City." In response, Kim Joon-hyun puts a chuim, "I am the son of Ulsan," and Lee Chan-won smiles, saying, "That's right."
Next, Kim Jun-hyun introduces himself and introduces the hit buzzword 'Gore?'. He said, "Isn't it Ulsan, the city of whales? It is Ulsan where whales play in the sea," making Ulsan citizens laugh.
Shin Dong-yeop said, "Thank you again to the 6,000 audience with a more colorful lineup than ever and a great stage."
Lee Chan-won also seemed overwhelmed, saying, "I want to live as a rocker for today. It was a very cool and hot stage," he said, proving the heat of this 'Rock Festival in Ulsan'. It is said that Lee Chan-won was immersed in rock sound with the audience, saying, "Please enjoy the stage until the end."
In the first part, the special jam stage of each band that appeared, as well as the stages of Crying Nut, Touched, and Lee Moo-jin were unfolded, making the audience go wild.
Last year's 'Immortal Song - Rock Festival' special feature in Gangneung received a great response from audiences and viewers, and thanks to this, a special feature of 'Rock Festival' was held in Ulsan this year as well. The special feature of this 'Immortal Song - Rock Festival in Ulsan' was held at the Taehwagang National Garden outdoor performance hall in Ulsan, and shared a passionate breath with the audience.
With the addition of artists supported by the MZ generation, such as Kim Chang-wan's band, YB, Crying Nut, Lee Seung-yoon, Jannabi, Lee Moo-jin, and Touched, it is evaluated that it has elicited enthusiasm from many audiences and viewers of all ages and genders.
This 'Rock Festival in Ulsan' is raising the anticipation of many fans and viewers with the lineup of the best harmony and hot heat. Part 1 was broadcast on the 5th (Sat), and part 2 is broadcast today (12th).
Reporter Ryu Yae-ji and Ten Asia ryuperstar@tenasia.co.kr