TV
A vicious competition for the TOP7 spot in 'Queendom Puzzle'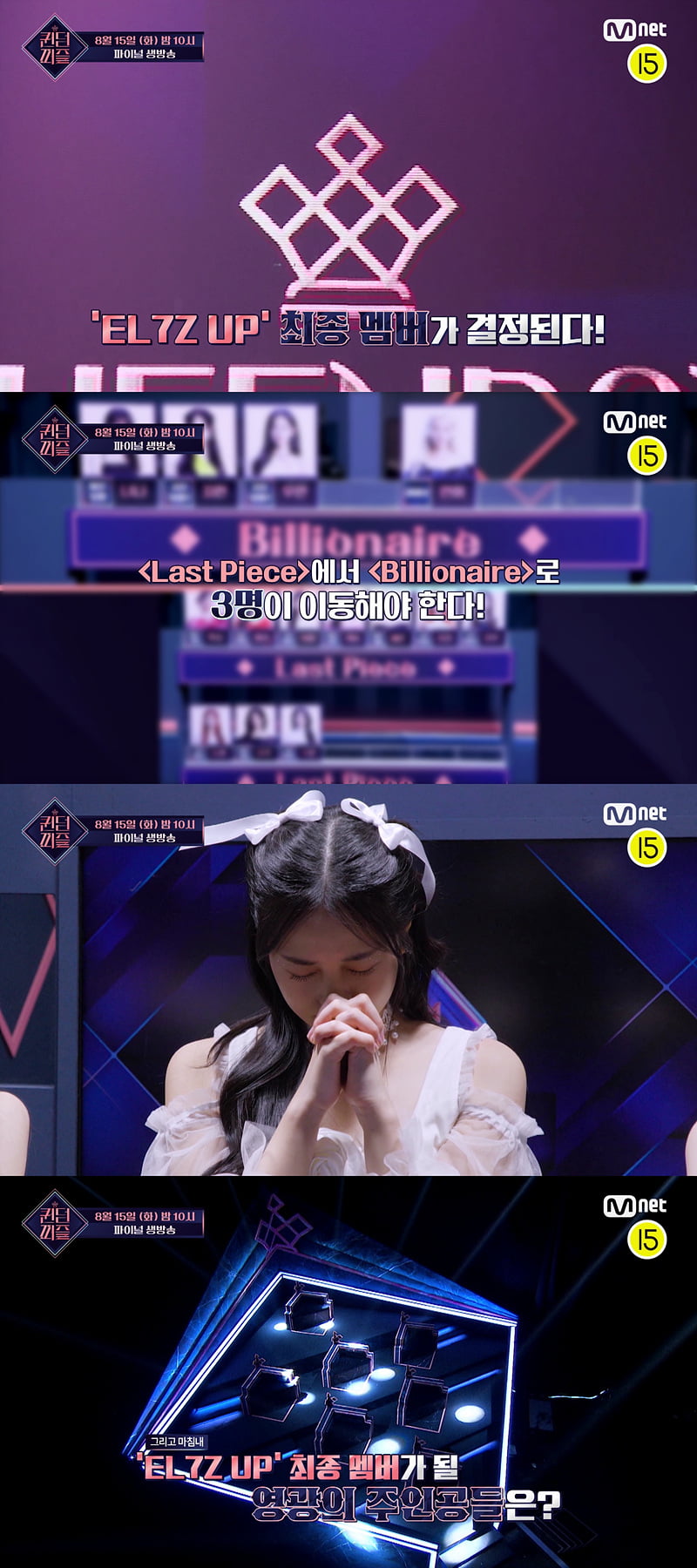 With Mnet's 'Queendom Puzzle' leaving the last step, the battle between those who want to steal the TOP7 spot and those who want to keep it has begun.
As a result of the last semi-final, Nana, Huiseo, Kei, Yeoreum, Yuki, Yeeun, and Yeonhee rose to the top 7. These are the members who drew attention by creating a 'rediscovery' narrative with outstanding skills and performances until the semi-finals, and were ranked in the TOP7 thanks to the enthusiastic support of domestic and foreign viewers.
However, tension rises as Ellie, Juri, Dohwa, Jihan, Suyun, Wooyeon, and Jiwoo follow closely behind. These 7 members are also members who are growing rapidly, showing extraordinary potential with each round, drawing favorable reviews for the stage after the semi-finals and eventually advancing to the finals.
In the meantime, as all voting points were reset, the results of the final combination vote became more unclear. All of the votes and benefit scores so far returned to the starting point, and these 14 people stood on an equal starting line. In this final, each vote from viewers is expected to have a greater influence than ever before.
Expectations are soaring about what kind of match the members who want to keep their position in the TOP7 and the members who want to rise to the new TOP7 will play.
Meanwhile, in the preview video for the final, which will be released today at 6:00 pm, the image of the two teams in trouble over the reorganization of personnel is drawn. Due to the difference in number of dropouts, 3 people have to move from the new song 'Last Piece' team to the 'Billionaire' team. Indeed, attention is focused on what the final puzzle ring combination of 'Queendom Puzzle' will look like.
Mnet's 'Queendom Puzzle' will be broadcast live on the 15th (Tuesday) at 10:00 pm.
Reporter Ryu Yae-ji and Ten Asia ryuperstar@tenasia.co.kr