TV
Song Ga-in "I'm the elders' Black Pink"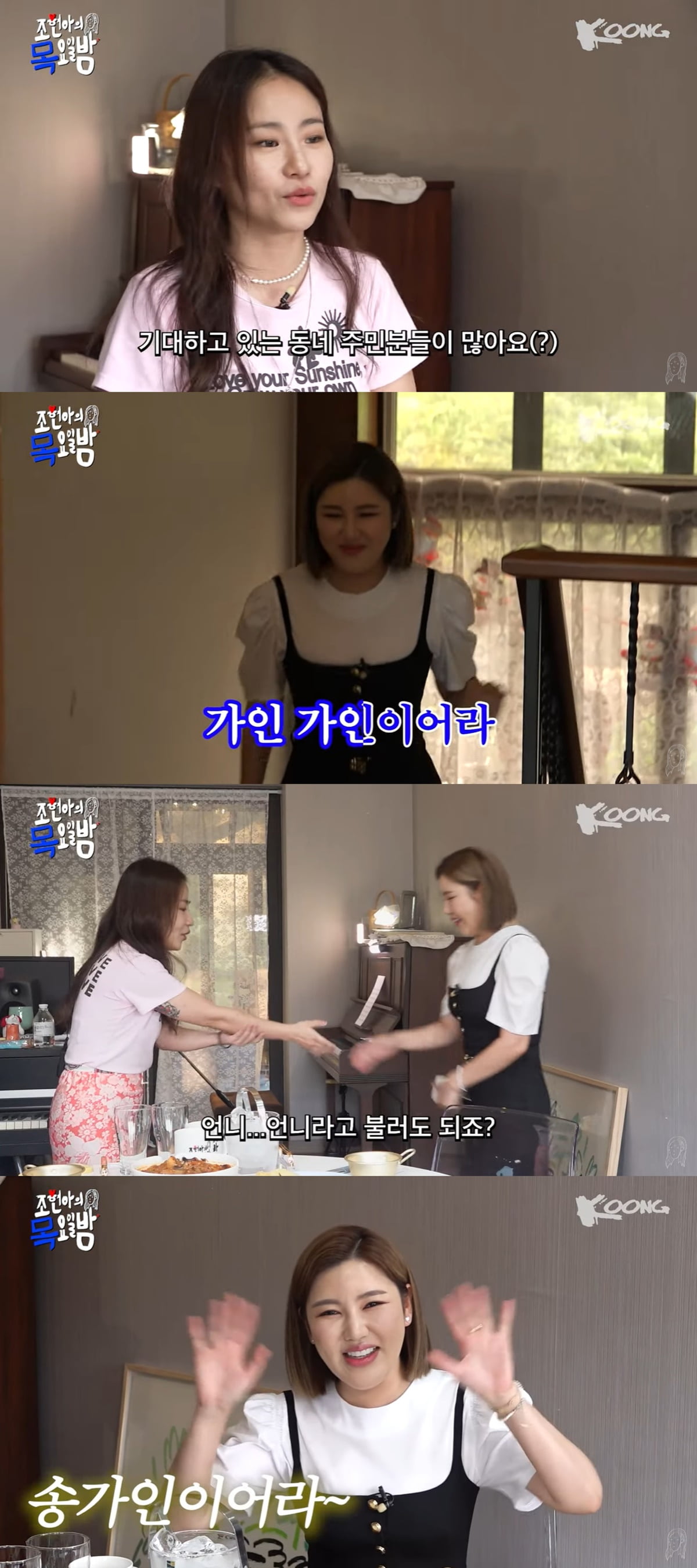 Singer Song Ga-in revealed that she is the Black Pink of adults.
On the 10th, a video was posted on the YouTube channel 'Cho Hyun-ah's Thursday Night' with the title 'I lost my mind after watching the filial piety concert intuition'.
Cho Hyun-ah said, "Today, the most famous person in the world has appeared. There are many people in the neighborhood who are expecting this person to come out. However, I have served this person in complete secrecy with security."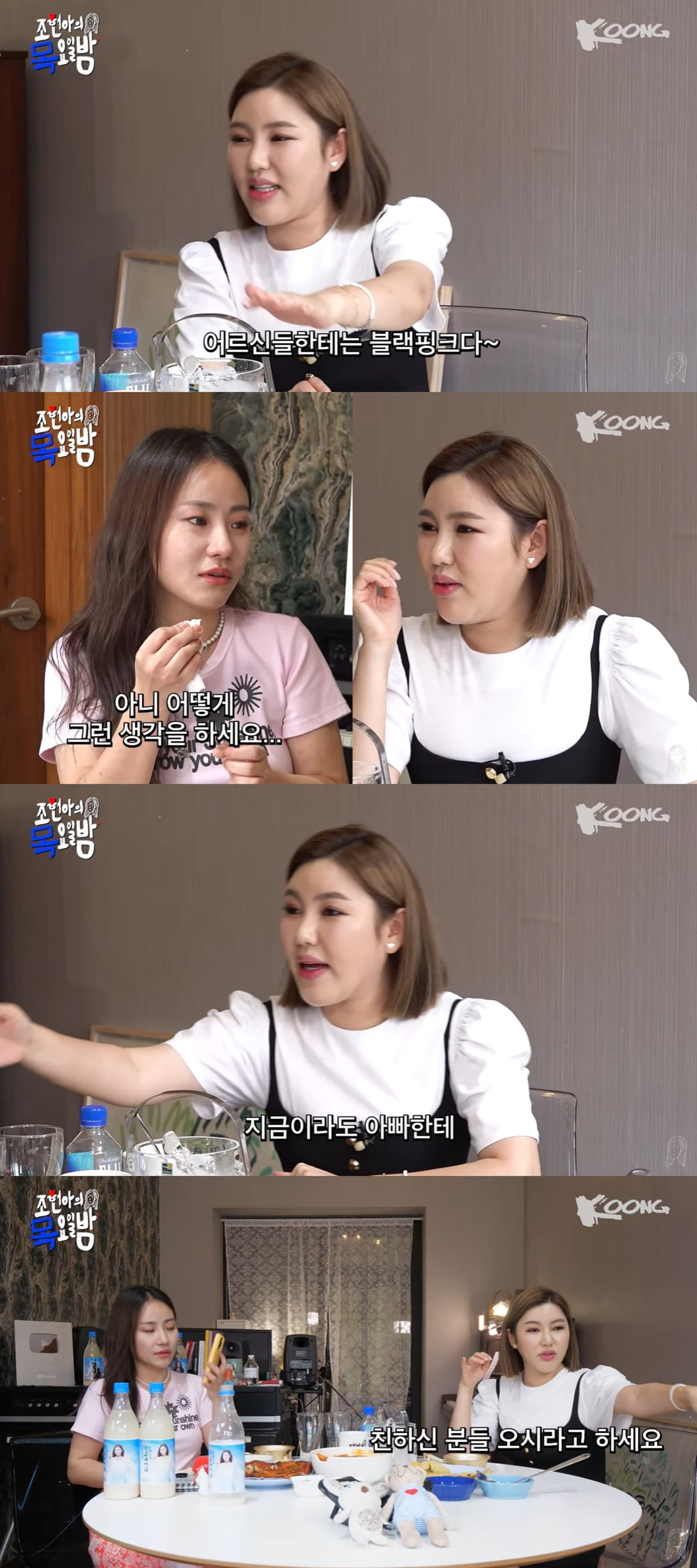 The guest was Song Ga-in. Song Ga-in said, "Nice to meet you." Cho Hyun-ah guided us to the seat, saying, "Can I call you sister? If you sit comfortably here, sister."
Cho Hyun-ah said, "It may be uncomfortable at first, but my sister said INFJ." Song Ga-in said, "I don't know that well. I'm from that old age, so I only know my blood type. I'm type A. There's one that's the same as mine. They're the same height. I was surprised when I searched."
Cho Hyun-ah asked, "I like everyone regardless of age. But what is the most popular age group? What is their gender and age?" Song Ga-in replied, "It seems that everyone likes it. A little older."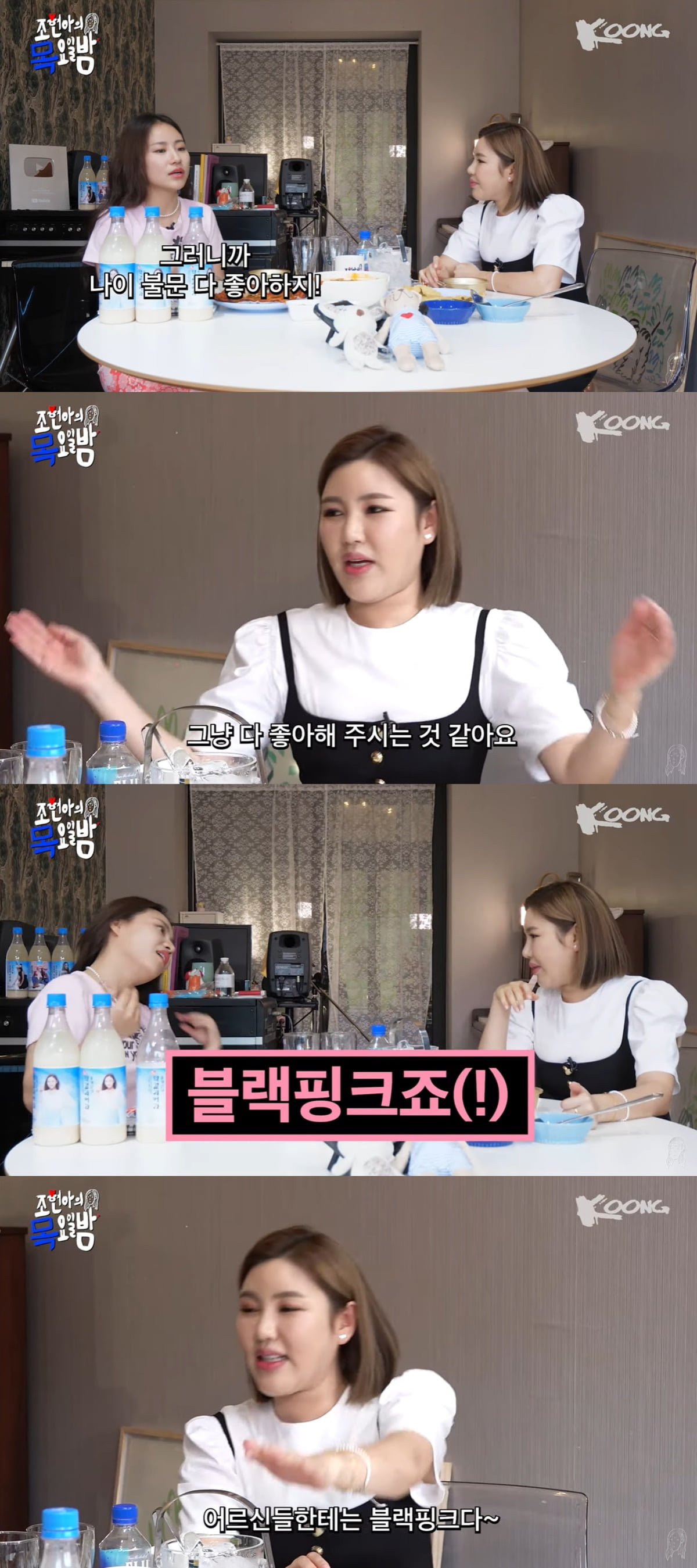 Cho Hyun-ah said, "My father is 78 years old. But he was very surprised. He said, 'Song Ga-in is coming?'" Song Ga-in, who heard this, said, "I am Black Pink to my mother and father. I am not Black Pink, but I am Black Pink to the elderly." Then he said, "I have my father sit here and live in row 1. Intuition row 1."
Cho Hyun-ah asked, "How do you think of that?" Song Ga-in replied, "I think that's the most stigma." Then Jo Hyun-ah showed tears. Song Ga-in was embarrassed and asked, "What is this MBTI?" Ga-in Song explained, "Since the age group of the audience is the elderly, I am really optimized for that. How good is it?"
Cho Hyun-ah said, "I really need to learn a lot." Song Ga-in laughed and said, "No, I don't think this is about to cry." In addition, Ga-in Song said, "Call Dad right now and ask people close to you to come. How nice it is to give you a glass of makgeolli. We can have fun together." Cho Hyun-ah was surprised and said, "I've never seen a person like this before."
Reporter Kang Min-kyung, Ten Asia kkk39@tenasia.co.kr