TV
After declaring a loss... Everyone decided to get off according to Park Na-rae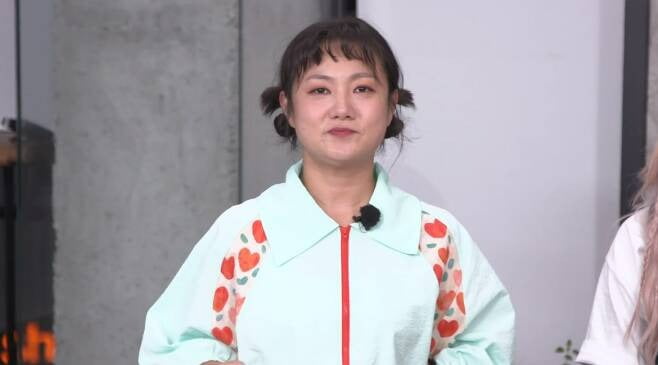 Eating show YouTuber Hibab reveals the food he eats the most during the week.
In 'I Like to Eat on Saturday', which airs on the T-Cast E channel on the 12th, the Tobabz members, who have been together for the first time in a long time, greet each other happily.
In the first recording last week, Kim Sook and Park Na-rae, who were intimidated by the power of the great eaters Hippo Hyun Joo-yeop and Hi-bab, show confidence, saying that they have increased their stomach capacity ahead of the second recording. Park Na-rae previously defeated 5 mukbang stops in the first recording and declared a loss saying that he did not want to see the members for a while. Kim Sook also made a laugh by saying, "I'm falling in love."
The first mukbang stop where Tobabka with New Tobabs arrived is a high-class French cuisine restaurant where a grand banquet of elegant taste unfolds. Following Park Na-rae, who fell in love with the elegant atmosphere, all Tobobs members decide to get off.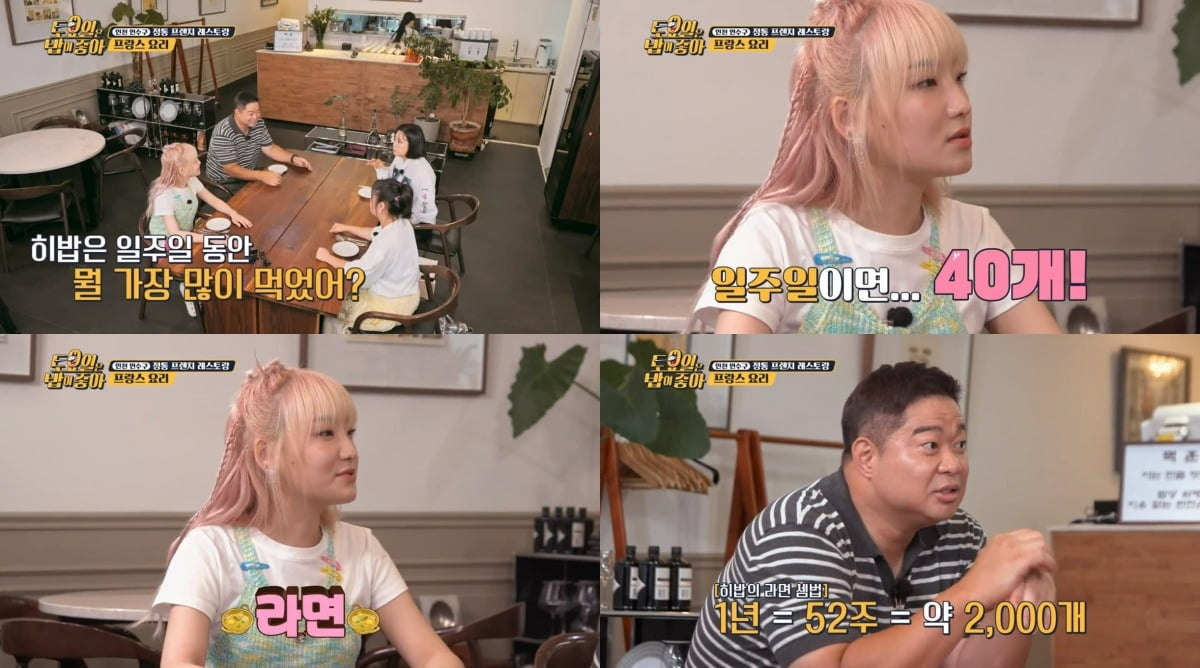 The Tobabz members sitting around the table ask about the past week and order meals. Kim Sook asks Hibab what food he ate the most in the past week.
Hibab replies, "I think I ate the most ramen. About 40 bags?" Kim Sook, who heard this, said, "Isn't this enough to have at least one ramen factory for you? Youngja's sister is wearing a boat that receives crabs." Mineo oppa, cutlass fish oppa, and makgeolli oppa are all there," causing laughter.
Hyun Joo-yeop also admires the great amount of world-class Hibab once again, saying, "Hibab has the highest record for one meal of ramen at 24 bags. If you eat 40 bags a week, you eat almost 2,000 in a year."
New Tobobs' delightful food tour in Yeonsu-gu, Incheon can be seen on 'I Like Rice on Saturday', which airs at 5 pm on the 12th.
Reporter Tae Yuna, Ten Asia youyou@tenasia.co.kr