TV
Park Hae-jin "I gained up to 82kg for the first time after debut, I increased it by 10kg"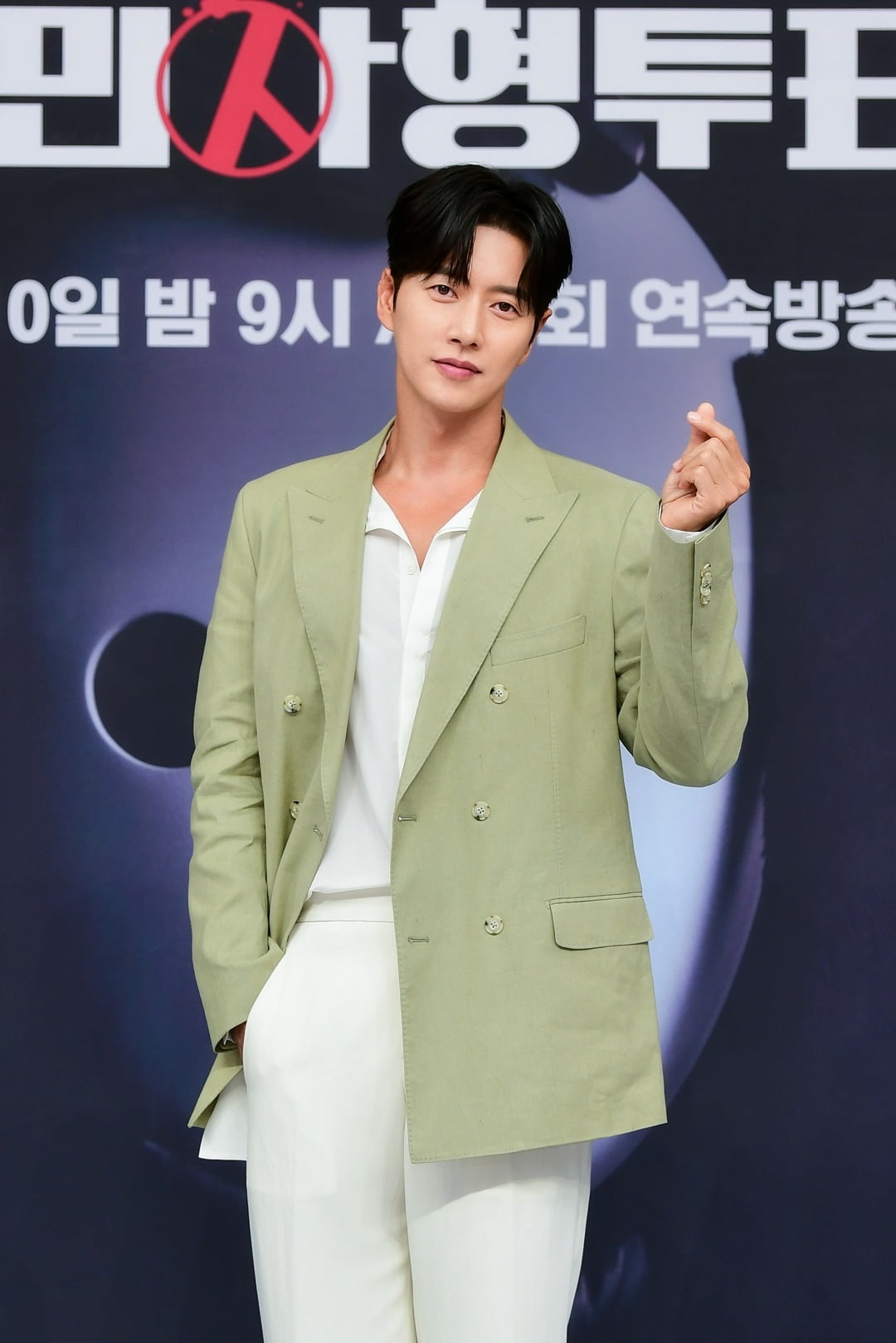 Actor Park Hae-jin revealed that he gained 10kg for his character.
On the 10th, SBS' new Thursday drama 'National Death Penalty Vote' production presentation was held online. Actors Park Hae-jin, Park Sung-woong, Lim Ji-yeon and director Park Shin-woo attended the event.
'National Death Penalty Vote' is a public participation judgment drama depicting the story of tracking down an unknown person who carries out a national death penalty vote on vicious criminals and executes them.
Park Hae-jin plays the tough and reckless detective Kim Moo-chan. Park Hae-jin said about the character's charm, "It's not a very righteous character. The evil side is revealed. In the end, whether he will remain good or go evil will come to him attractively."
Park Hae-jin, who returned to SBS after 9 years of 'Doctor Stranger', said, "It feels like my mother-in-law's house. I feel comfortable, but it's also awkward, and I have a strong desire to look good."
Park Hae-jin was surprised to hear that he gained 10 kg for the character. He said, "I gained from 72kg to 82kg. I had a desire to gain weight. I filmed at 80kg for the first time since my debut."
Then, he explained the styling, "Since incidents of people dying keep happening, there was no time to change clothes. So I wear a suit from start to finish. It seemed awkward to wear clothes that stood out."
SBS 'National Death Penalty Vote' is broadcast once every Thursday at 9:00 PM, starting with the first and second consecutive broadcasts on the 10th.
Reporter Tae Yuna, Ten Asia youyou@tenasia.co.kr