TV
Park Seong-woong "I don't like the content of 'The Glory'"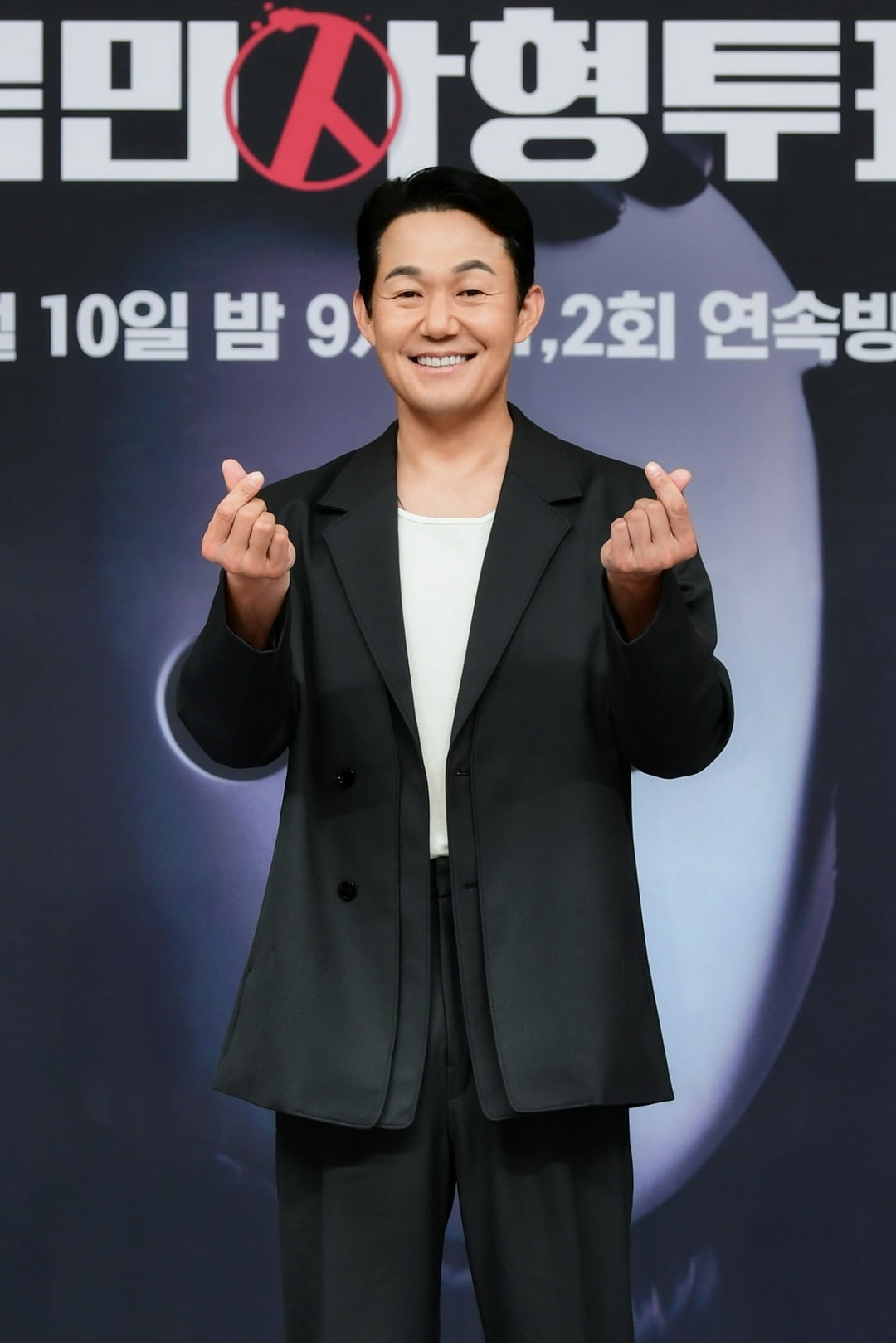 Actor Park Seong-woong expressed his impressions of working with Lim Ji-yeon.
On the 10th, SBS' new Thursday drama 'National Death Penalty Vote' production presentation was held online. Actors Park Hae-jin, Park Sung-woong, Lim Ji-yeon and director Park Shin-woo attended the event.
'National Death Penalty Vote' is a public participation judgment drama depicting the story of tracking down an unknown person who carries out a national death penalty vote on vicious criminals and executes them.
Park Seong-woong plays Kwon Seok-joo, a legal scholar and murderer whose distinction between good and evil is ambiguous. He said, "I'm a father with a daughter, but I only have one son. I saw my daughter's child actor for the first time, and he was so lovely." I wondered if I could do it. With Kim Moo-chan, I was like a sworn brother, but I grew distant and felt betrayed. Lim Ji-yeon coveted the character because there were so many things to express."
Park Sung-woong reunited with Park Hae-jin after 6 years since 'Man to Man'. He said, "I had faith in Park Hae-jin. I received the script, so he said if you do it, you will do it. We confirmed each other's feelings," revealing a strong friendship.
Park Seong-woong said he saw Lim Ji-yeon's 'The Glory' later. He said, "I hate content like 'The Glory' in which Ji-yeon appeared. I feel uncomfortable." "I teased Ji-yeon Lim on the set, saying, 'Are you not a school bully?' We agreed to show the best villains," he said.
Then, she was surprised, saying, "Lim Ji-yeon has the most lines, but she never got it wrong." Park Hae-jin was also surprised, saying, "When I come to the set, I don't bring a script at all."
Reporter Tae Yuna, Ten Asia youyou@tenasia.co.kr