TV
Lim Ji-yeon "After 'The Glory', I was worried about my personality, I wanted to do a character like me"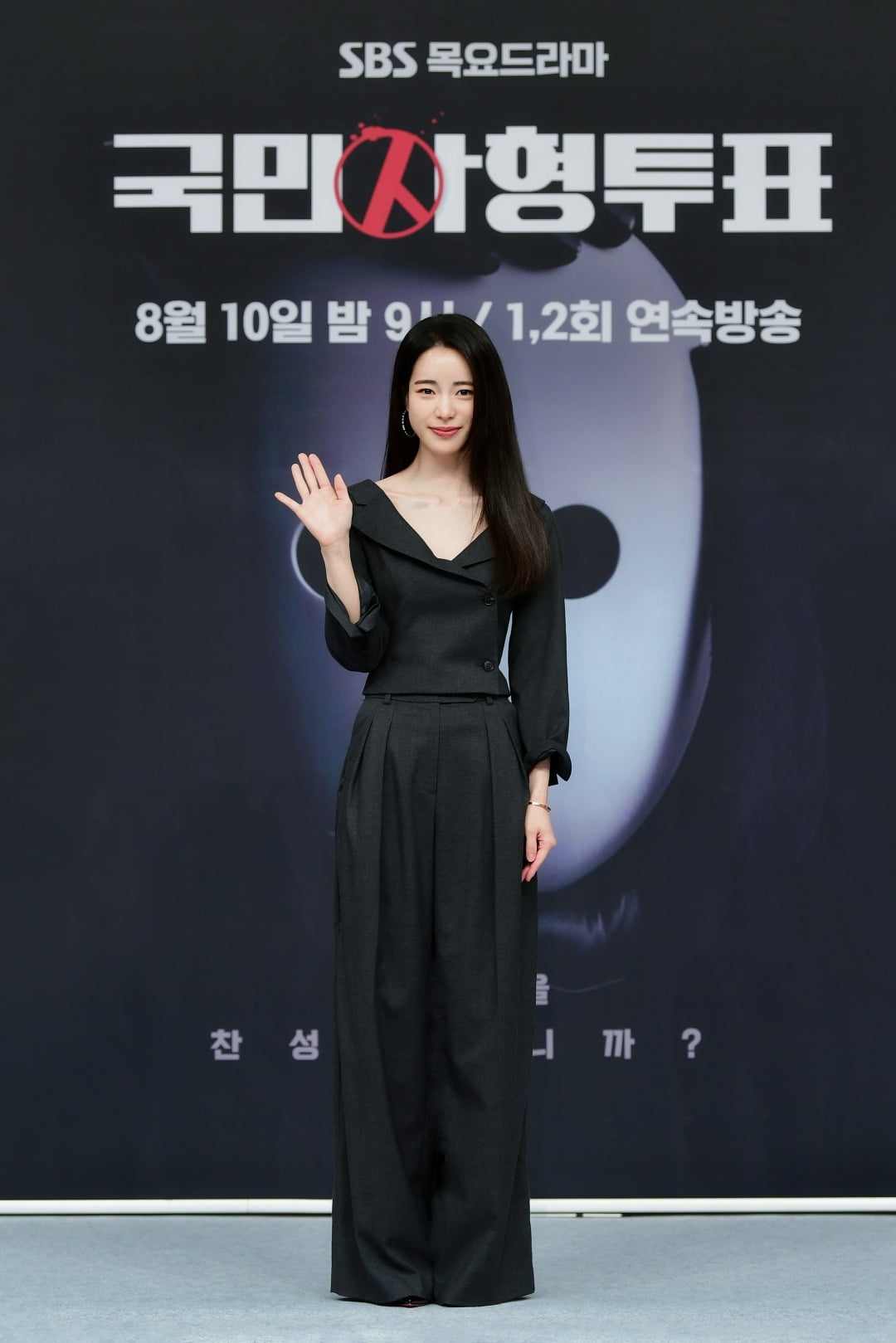 Actress Lim Ji-yeon talked about the synchro rate with the character.
On the 10th, SBS' new Thursday drama 'National Death Penalty Vote' production presentation was held online. Actors Park Hae-jin, Park Sung-woong, Lim Ji-yeon and director Park Shin-woo attended the event.
'National Death Penalty Vote' is a public participation judgment drama depicting the story of tracking down an unknown person who carries out a national death penalty vote on vicious criminals and executes them.
Lim Ji-yeon plays Joo-hyeon, a smart police officer who will do anything to solve a case. Lim Ji-yeon introduced the character, "I was once the ace of the team, but because of my outspoken personality, I became a nerd, but I am an active and bright person."
As for the reason for deciding to appear, "I was interested from the title. The material was interesting, and I usually read a lot of social articles and liked the crime genre, so I wanted to try it at least once. I read the script, the content was interesting, and I saw a lovely character who moved without hesitation. chose," he said.
When asked about the synchro rate with the character, Lim Ji-yeon said, "I thought that the personality that pushes with touch and sense is similar to mine. The most human and friendly character in a drama that can be dark." I thought viewers would naturally see it. In my previous work, I only played characters that were too strong, and I had a lot of worries about my personality and what I felt most like myself. I wanted to play a character a little like me. It was so similar to me, so I tried to do my best as myself." said.
SBS 'National Death Penalty Vote' is broadcast once every Thursday at 9:00 PM, starting with the first and second consecutive broadcasts on the 10th.
Reporter Tae Yuna, Ten Asia youyou@tenasia.co.kr