TV
Oh My Girl's Hyojung was a butler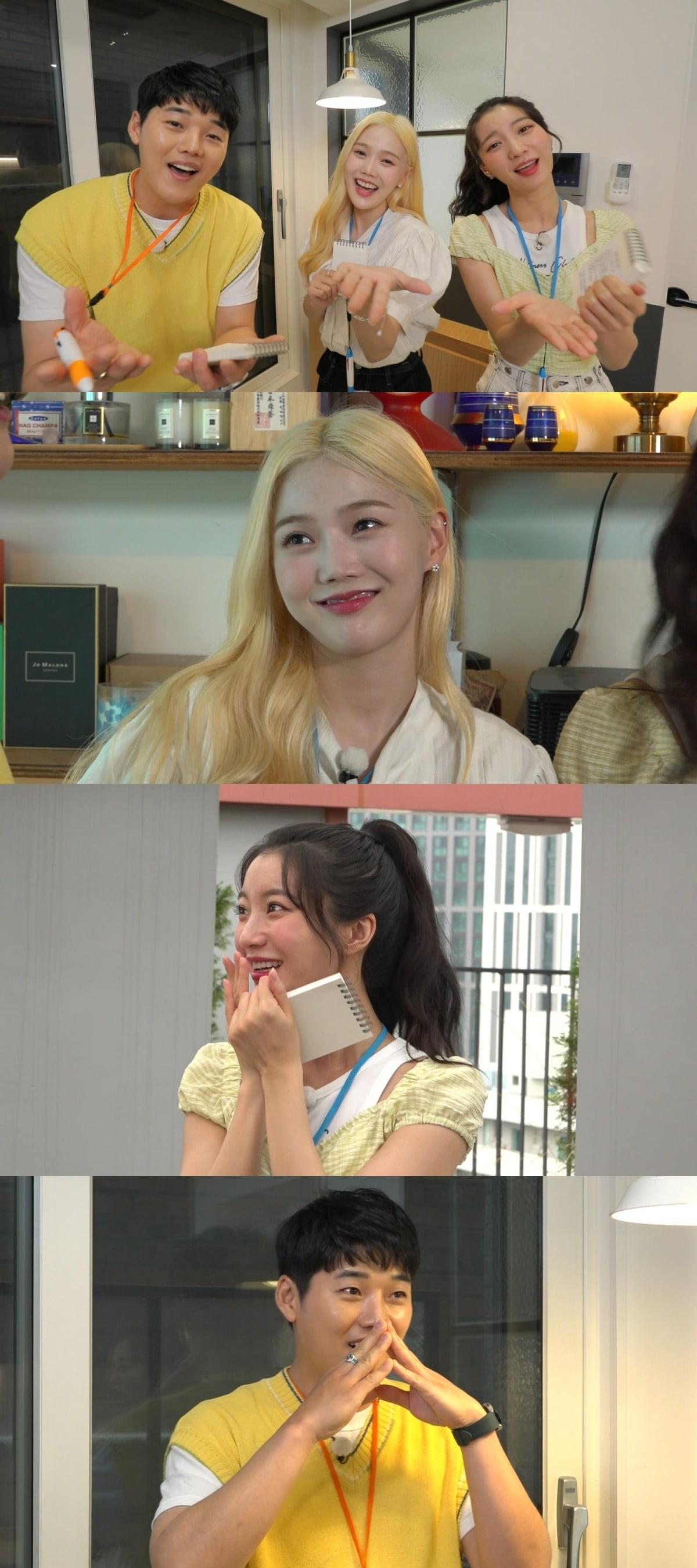 MBC entertainment 'Save me! In 'Holmes' (hereafter referred to as 'Holmes'), Oh My Girl's Hyojeong and Yubin scramble for job seekers who are looking for their first house in college.
On this day's broadcast, a job seeker looking for his first house near a college town appears as a client. Currently, the client is preparing for a job as a senior at Korea University, and says that the current home and school are too far away, wasting money and time during commute time. The client revealed that he had decided to become independent in order to focus more on preparing for a job, and he wanted the Seoul area within 30 minutes of public transportation from Korea University. He also hoped that there would be a convenience store nearby, which is necessary for single-person households. The budget is being supported by parents, so the lower the better, he said, and the jeonse is in the range of 100 to 200 million won, and in the case of a reverse rent, up to 500,000 won per month is possible.
Team Duck will feature Hyojung and Yubin from 'OH MY GIRL'. At this meeting, Yubin revealed that most of the members of Oh My Girl, who appeared in 'Holmes' in the past, were active as victory fairies, and said that she is also confident in her ability to step up with her many moving experiences. In response, Hyojung said, "The secret to victory is energy! You have to drive with bright energy."
Yubin, who announced that she is currently living on her own, said, "I prefer minimalistic interiors, but sometimes my house feels empty." Hyojung recently gave her a plant, and she boasts that the atmosphere in the house has changed. In response, Hyojung revealed that she is growing plants as a new hobby, and then drew attention by saying, "Currently, I am growing about 40 kinds of plants, and I am also growing 'Florida Beauty Variegata', which has become a hot topic on the Internet."
Hyo-jeong and Yu-bin head to Jangwi-dong, Seongbuk-gu with experienced coordinator Kwon Hyuk-soo. It takes 20 minutes by public transportation to Korea University, the client's school, and there is a convenience store, bus stop, and 'North Seoul Dream Forest' nearby. The sale introduced by the three is a new construction completed in 2021 and boasts a sophisticated interior.
When Hyo-jung, who was looking around the house, sang the BGM of 'Love House,' the coordinators in the studio all started to doubt Hyo-jung's age, saying, "These days, we have to 'do it!'". It is also rumored that Hyojung surprised everyone by perfecting the buzzword 'Please' by actor Deokhwa Lee and 'Thank You' by Ix, a song released in 2005.
Next, the Duck team introduces a property located in Yongsan-dong, Yongsan-gu. It is said that the space designer tenant has remodeled this year, and the sensuous interior stands out. Hyo-jung, who was talking about furniture options, was told that she needed to negotiate with the tenant, and she sang a paraphrase of her own cute song, 'My Love'. Yubin, who was watching this, said, "I think I've seen it more than 100 times, but I can't get used to it."
Finding the first house near the university for job seekers is 'Save me! It is revealed in Holmes.
Reporter Tae Yuna, Ten Asia youyou@tenasia.co.kr