TV
Lee Byung-hun, first entertainment appearance in 10 years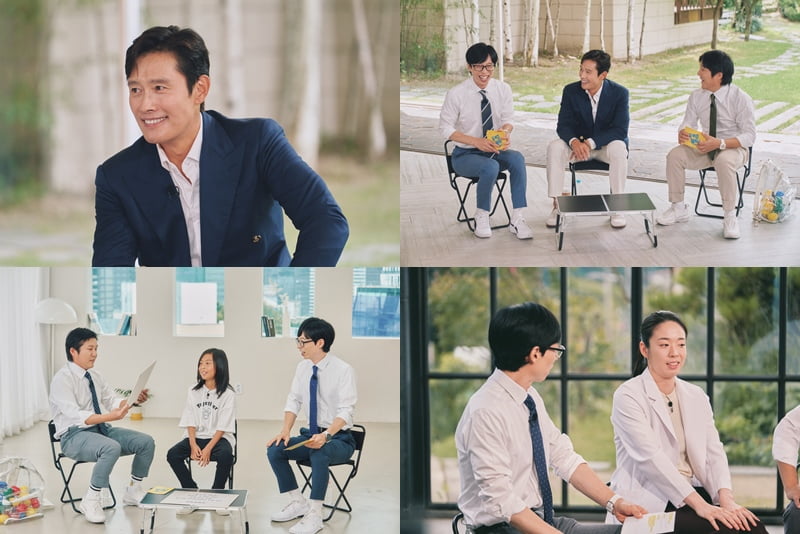 Actor Lee Byung-hun appears on tvN's 'You Quiz on the Block'.
On the 206th episode of tvN's 'You Quiz on the Block', which airs on the 9th, Jeju boy Min Si-woo who writes poems, boxing champion pediatrician Seo Ryeo-kyung, and actor Lee Byung-hun appear.
Min Si-woo is a children's poet who is inspired by everything in the world and unravels it in plain poetry. Living in Jeju Island, expressing everyday emotions and memories in your own language while playing with the blue sea in summer and riding a sleigh on white snow in winter. He raises curiosity by saying that he started writing poetry for the first time, introduced his own poem with longing along with the special meaning of poetry, and made the big self and the baby shed tears.
He chats with the boxing doctor, the boxer with the stethoscope, and Professor Seo Ryeo-kyung. He has a unique history of treating patients as a pediatrician during the day and transforming into a professional boxer in the evening. Even the aspirations of wanting to challenge the champion are conveyed with cool words and provide fun. It is a message that the boxing one-point lesson for the big self and the baby heated up the atmosphere.
Lee Byung-hun, who is synonymous with good acting, visits. After 10 years of going out on a TV station entertainment outing, he draws attention with a pleasant and honest gesture. An exciting introduction to stories from school days, episodes from public recruitment talent tests by broadcasting companies, stories of dramas, movies and music videos that created numerous famous scenes with overwhelming acting skills, and efforts to perfectly integrate into characters.
Not only that, but he also gave an anti-war review of his own meme that is heating up the Internet, and made the scene smile by confessing his inner feelings about the direct comments Lee Min-jung left on his social media. Human aspects such as the daily life of living as a father and husband and the pride of a grainy wife are also predicted, raising expectations.
Reporter Kang Min-kyung, Ten Asia kkk39@tenasia.co.kr