TV
JYP misses talent again Joo Hyun-young also wanted to become an idol, but was eliminated in the first round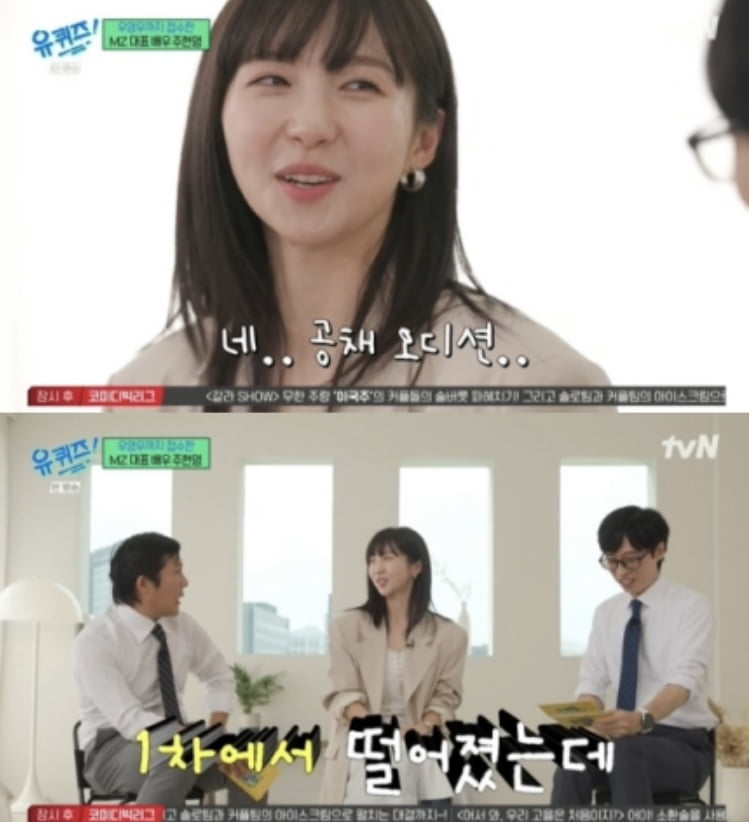 Actor Joo Hyun-young showed his fanaticism for Big Bang's G-Dragon.
In tvN's 'You Quiz on the Block' (hereinafter referred to as 'You Quiz'), which aired on the 19th, 'Passion Passion Passion!' In the midst of the special feature, the scene where Joo Hyun-young revealed his fanaticism for G-Dragon got on the airwaves.
On this day, Joo Hyun-young revealed that her real name was Kim Hyun-young, and said, "At that time, the representative of the agency said, 'Let's go with a different last name,' like senior Jun Ji-hyun or senior Ha Jung-woo, so he said, 'How about you?' He said," revealing the story of using the stage name.
In addition, Yoo Jae-seok asked, "The more Hyun-young talked about it, the more amazing things he did. He said he actually auditioned for idols. Did you audition for JYP?" Joo Hyun-young said, "A public recruitment audition. I failed in the first round. Wearing red glasses and being honest. I went and sang (Seo In-young's) 'Teach Me'."
Joo Hyun-young sang, "I'll show you how I sang at the time, not now," and Yoo Jae-seok sang, "I'm sorry. JYP looked at it objectively. It's not cold, but I saw it objectively."
Reporter Ryu Ye-ji and Ten Asia ryuperstar@tenasia.co.kr