TV
Lee Seok-hoon, a wife who is not a son, a fool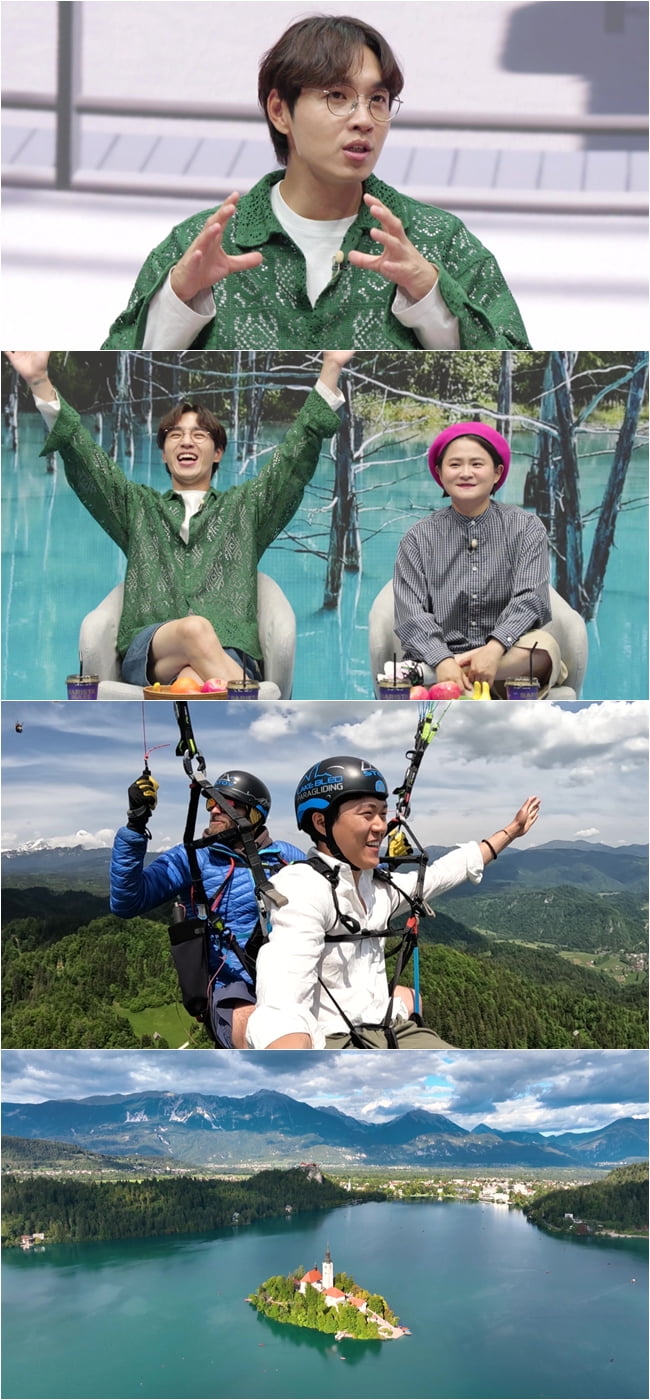 Lee Seok-hoon of 'Maybe I'll Go Again' boasts of being a top-notch lover, saying, "I'd rather have a wife than a son."
Channel S's original entertainment show, 'Map to Go Again' is an online world travel program that makes overseas travel in your nostalgic memories a reality, the best map to connect the world's sky routes that have regained vitality in the endemic era. The 68th episode of 'May I Go Again', which airs on the 20th, is 'Romantic Mukbang Letter Hokkaido', 'If you love Brisbane like them', and 'Ljubljana, the island of fairies on the lake', the ranking theme is 'Romantic Holiday Best 3'. In the middle of the list, actor Kim Gwang-gyu, along with travel partners Kim Shin-young, Lee Seok-hoon, and Choi Tae-seong, will accompany the LAN line trip.
On this day's broadcast, the special stairs of Bled Island, which is called a sacred place for newlyweds, are introduced. Bled Island, the only island in Slovenia, will fascinate viewers with its mysterious figure floating in the center of an emerald lake. In particular, the 99 steps of Bled Island boast a beautiful and romantic atmosphere where you can leave a wedding shot of your life. Also, if you go up the stairs, the luxurious Cathedral of the Ascension of Mary is located, raising expectations as it is said that the excitement index has increased infinitely just by looking at it.
In a recent recording, Lee Seok-hoon said, "I want to go with my wife rather than my son," and he showed a special lover on a series of romantic travel destinations, dyeing the studio pink for an instant, drawing attention. Lee Seok-hoon's romantic choice without worrying for a second made Kim Shin-young laugh. On the other hand, Kim Gwang-gyu said, "Is the wedding shooting holy ground a kind of place like Nami Island?"
On the other hand, it was said that a tour course where you can enjoy everything from a romantic mood to activities, such as a tour of Bled Castle, where you can see the panoramic view of Bled Island at a glance, and a paragliding experience, was introduced, drawing everyone's admiration. Kim Shin-young exclaimed, "I want to live there," and Lee Seok-hoon said, "I want to try paragliding too," and it is said that he was fascinated by paragliding on Bled Island.
The 'romantic holiday best 3' episode of Channel S 'Map to Go Again', a LAN line world travel program that makes overseas travel in your memory a reality, will be broadcast today (20th) at 9:20 pm. Channel S is 1 on SK Broadband Btv, 70 on KT Genie TV, 61 on LG U+TV, 0 on B tv Cable, 81 on LG HelloVision, 74 on D'Live, 150 on Skylife, HCN You can watch it on episode 69.
Reporter Ryu Ye-ji and Ten Asia ryuperstar@tenasia.co.kr