TV
'Miracle Brothers' Bae Hyun-seong, first love material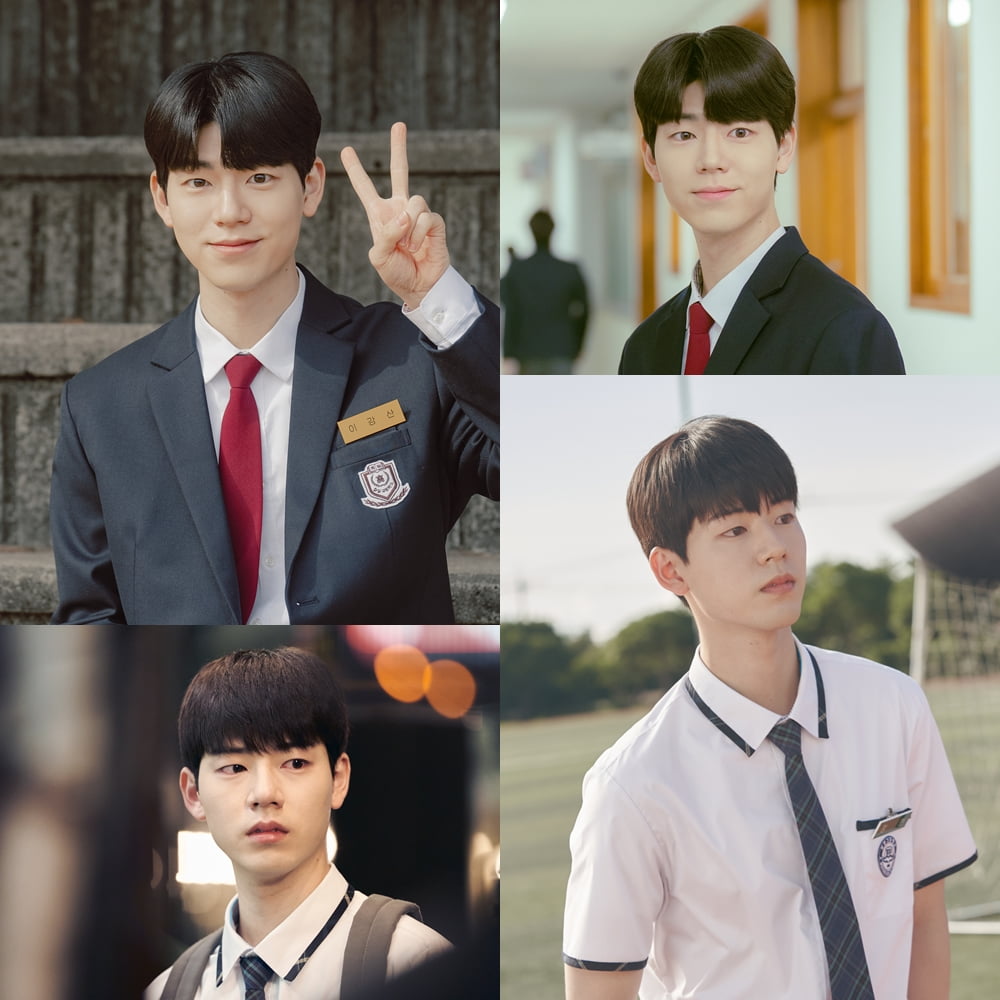 Bae Hyun-seong revealed the behind-the-scenes story of his fresh and charming school uniform.
In the 7th episode of 'Miracle Brothers', which aired on the 19th, the past high school students Kang San (played by Bae Hyun-seong) and their friendship (played by Park Ji-hoo) were drawn. The two shared ice cream and aroused excitement with the appearance of a sweet student couple. Although it was a short scene, Bae Hyun-sung and Park Ji-hoo's fresh chemistry summoned viewers' fuzzy emotions and elicited a hot response.
In the meantime, Bae Hyun-sung's youthful visuals also drew viewers' attention. Bae Hyun-seong, wearing a school uniform in the past scene of 'Miracle Brothers', makes even the viewers heart-thumping with a healing smile that contains freshness and affectionate eyes looking at the person he likes. It is said that the clear past is contrasted with the present, which has lost all memories after a time slip, and doubles the sadness.
Bae Hyun-seong, wearing a school uniform, is attracting fans' attention, and even the drama 'Our Blues', which was broadcast last year, is being summoned. At the time, Bae Hyun-seong played the role of 'Jung-hyeon', a high school student who was sometimes pure and sometimes honest, drawing a touching father-son relationship and a tearful pure love story, dyeing the home theater with tears. Bae Hyun-seong, who portrayed the realistic growth of immature but brilliant youth, elicited a response that the delicate emotional lines were conveyed through the drama stills.
In this way, Bae Hyun-seong is imprinting his presence in the small screen by emphasizing the story even among veteran actors based on his first love visual and stable acting skills in youth dramas. Bae Hyun-seong, who grows up with each work and shows off new charms, is looking forward to what kind of unique presence he will emit in the future.
Meanwhile, JTBC's 'Miracle Brothers' starring Jung Woo and Bae Hyun-seong is broadcast every Wednesday and Thursday at 10:30 pm.
Reporter Ryu Ye-ji and Ten Asia ryuperstar@tenasia.co.kr