TV
'Ballerino' Kim Tae-seok, it turns out that his ideal type is another woman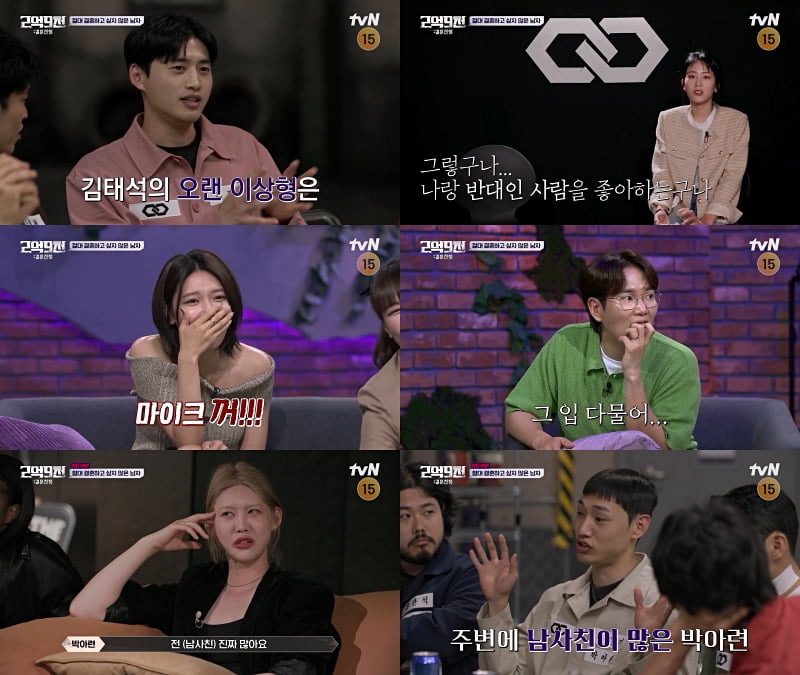 The honest stories of '290 million' men who are about to get married cause catastrophe. Powerful aftermath continues, such as a couple in love arguing.
tvN's '290 Million' is an overwhelming scale real couple survival program that shows the process of 10 couples with various stories proving each other's trust and love and running toward the finish line of marriage. Viewers who are fascinated by the highly immersive topics of 'marriage' and 'survival' are proving their keen interest by arguing about questions and situations between couples in this broadcast online every time.
In the 4th episode, which will be broadcast on the 23rd (Sunday), the talk of the past that will light a huge fire in viewers' over-immersion will be revealed and continue the topic. For the first time since the start of the training camp, the female cast members are given a sweet time out, and while they are away from the camp, the relaxed male cast members begin to have a sincere conversation. Men say that if they are a couple, they will open up about their inner feelings that they have not been able to tell, starting with the story of a female friend and a male friend that everyone will be keenly aware of.
However, the women who thought they had a pleasant outing see and hear their stories in real time through CCTV live broadcast outside the camp. In the pre-release video for episode 4, ballerino Kim Tae-seok, who does not know that women are watching him, talks about his ideal type, which is difficult to do in front of a lover, and will make the viewers chill.
As a result, a rare scene unfolds where MCs look at women instead of men on the other side of the screen. Choi Soo-young was astonished that the men had to turn off their microphones, and married duo Jang Seong-gyu and Lee Ki-woo said, "Are you crazy? It's a big deal, it's dangerous." After the heart-to-heart talk, the ballet couple Kim Tae-seok and Baek Ji-yoon, who showed their lovers side properly even during difficult missions, are said to be arguing for the first time at the training camp, foreshadowing the couple's crisis.
The production team said, "In episode 4, which airs on the 23rd (Sun), candid conversations between men about to get married will be revealed. Men relax from worrying about missions and tell their lovers stories they couldn't tell, and women watch them with cameras," he said. The unpretentious talk will bring a huge aftermath," raising expectations and curiosity.
The real couple survival tvN '290 Million' airs every Sunday at 7:45 pm.
Reporter Ryu Ye-ji and Ten Asia ryuperstar@tenasia.co.kr