TV
Hani was greeted with an unconventional bed scene... "Freedom for sexual gratification"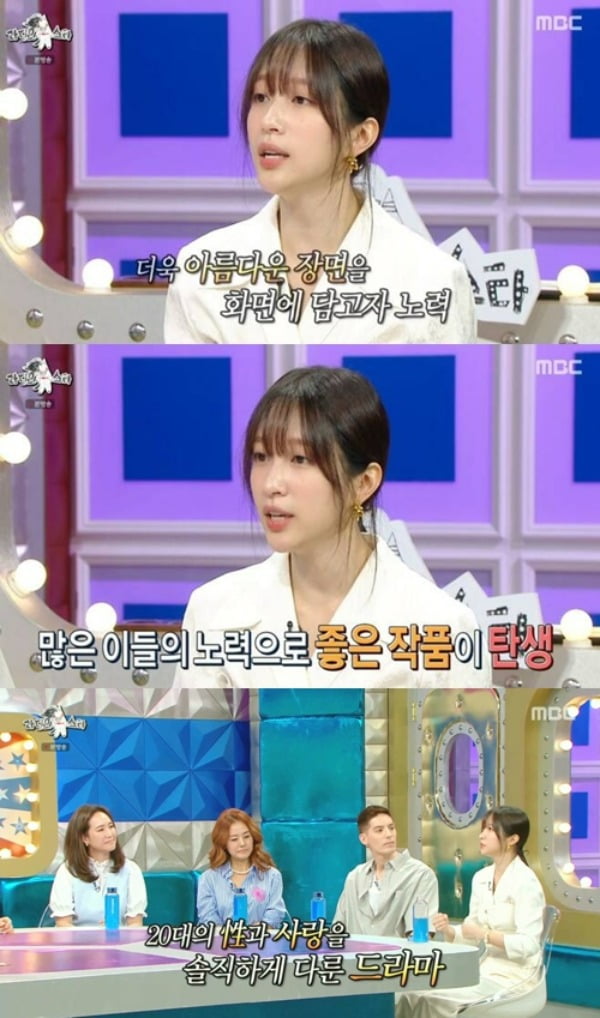 Girl group EXID and actress Hani mentioned the bed scene in the Coupang Play drama 'Fanta G Spot'.
Kang Joo-eun, Son Mina, Fabian, and Hani appeared as guests on MBC's entertainment program 'Radio Star', which aired on the 19th.
On this day, Hani was asked, "Thanks to the unconventional bed scene, did your life as an actor change for the past 5 years?", and Hani replied, "I filmed a drama called 'Fanta G Spot'. I was nominated for the Best New Actress Award in the drama category at the 2nd Blue Dragon Series Awards." told
Hani continued, "This drama itself is a work that has a message about pursuing freedom for sexual satisfaction as a woman. So, a choreography teacher was present at the filming site. To make the scene more beautiful, I wanted to express it in a dynamic way. So, at first, I felt burdened. I had a lot, but because I worked hard, a good work was born."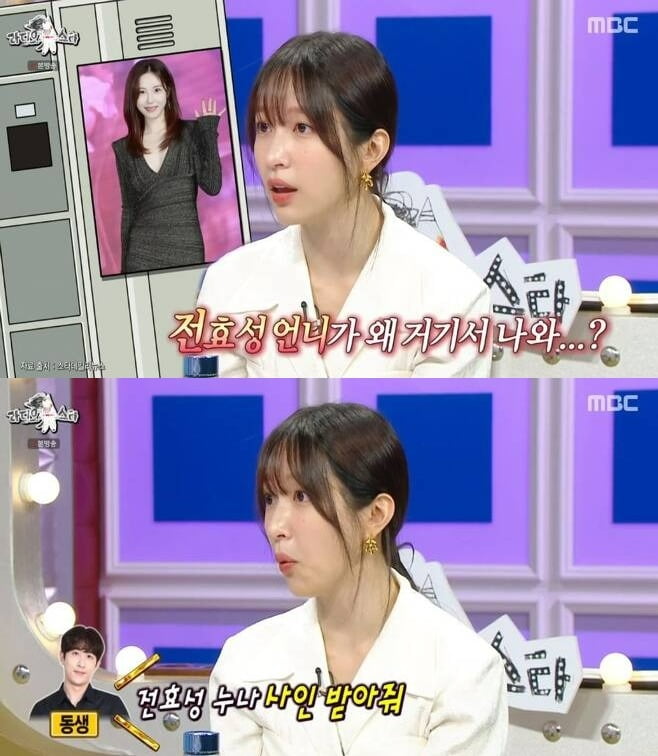 Hani once visited a fellow celebrity's house for her younger brother, Ahn Tae-hwan. He said, "My younger brother is in the Marine Corps, and there is something called Military Opening Day. When I was receiving attention as EXID, I dressed up pretty to cheer up my younger brother, but my younger brother didn't really appreciate it. There was even a picture of Jun Hyo-seong attached to the museum, and he asked for an autograph."
"I didn't have a relationship with Jun Hyo-seong, so I found out her number and went to the front of her house to get her autograph. Since then, my brother has seen me differently," he added.
There were times when he went through hardships because of his harmonious family. He said, "When I was in school, I was asked to learn the family motto at school, but my father said, 'The family motto in our family is to eat.' I wrote it on the blackboard as it is, and the teacher scolded me."
Reporter Tae Yuna, Ten Asia youyou@tenasia.co.kr