TV
Kim Dong-wan "Shinhwa members fight when the woman they like overlaps"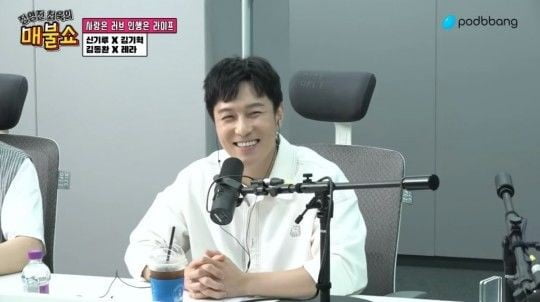 Group Shinhwa member and actor Kim Dong-wan told an anecdote with Shinhwa members.
Recently, on the YouTube channel 'Maebul Show', 'Shinhwa Kim Dong-wan! A video titled 'The members fought over a woman?' was posted.
In the released video, Kim Dong-wan answered the question, "Isn't it possible for members of the opposite sex to like each other?", "We don't look at each other when we overlap. We fight over women. We made it possible for us to make a choice."
Then, he recalled his memories with the Shinhwa members, saying, "When I went to a nightclub in the early 2000s, there was a Shinhwa room.
Regarding the question, "Who was the most popular in private," he said, "Eric didn't show up very often. He's quieter than I thought. Hyesung doesn't go to nightclubs often. It was a mess when he went."
In addition, to the question, "Isn't it meaningless because you're a celebrity and you can't dash?", "At that time, nothing was visible. In the early 2000s, not only celebrities, but everyone was crazy. Starting from the World Cup, everyone revealed their hidden devilish talent." said.
In addition, when asked, "Did there be any strange fights among the members over a female celebrity?" Kim Dong-wan said, "We didn't. We fought over different things, but what we always said was, 'Let's not go wrong with women, let's talk calmly, women. Let's realize that we are more important than that,' so it didn't happen because we talked a lot," conveying that he has a close relationship with the members.
Reporter Yoon Jun-ho, Ten Asia delo410@tenasia.co.kr