TV
'Marriage announcement' Cheondung and Mimi, "Congratulations to Sandara Park"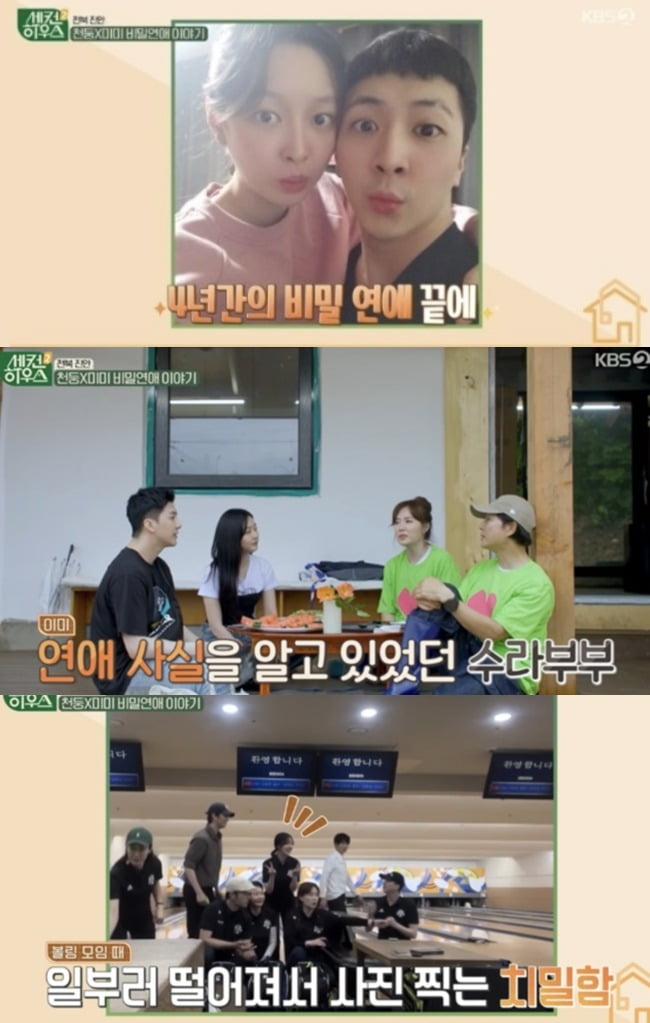 Thunder and Mimi, who announced their marriage, confessed their secret love affair for four years.
In the 8th episode of KBS2's 'Second House 2', which aired on the 20th, Cheondung and Mimi visited the couple Choi Soo-jong and Ha Hee-ra's house in Jinan, North Jeolla Province.
On this day, Thunder said, "I came out in the role of senior Ha Hee-ra's son in the drama 'Make a Woman Cry.'
He then explained, "At first, I had a lot of worries about how to disclose (the news of my relationship). I thought it would be a good opportunity to spend time with my seniors at the Second House and let them know, so I came with that mindset."
Ha Hee-ra said, "We also paid a lot of attention. Last time, when we were filming a video, they said 'stay away from Mimi.'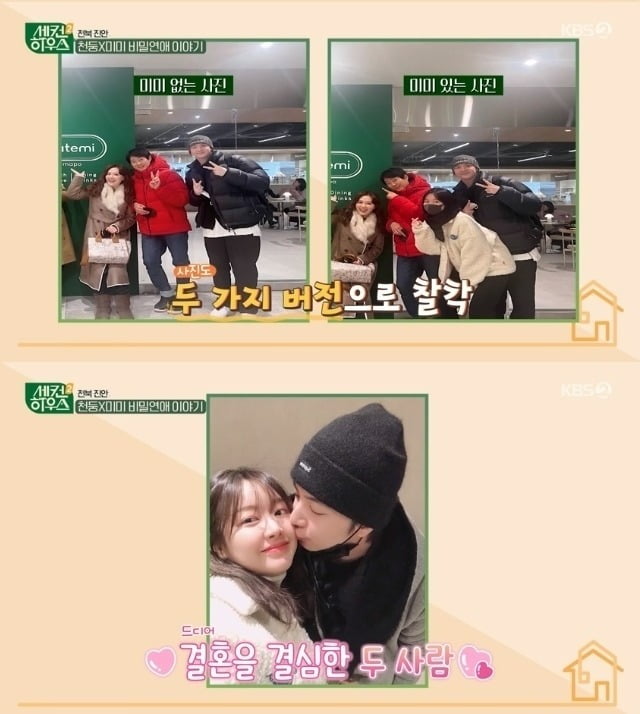 The two of them deliberately kept their love secret, such as taking pictures from a distance or taking pictures in two versions, with and without Mimi. Thunder said, "One of the reasons I'm disclosing (the fact that I'm dating) is because I'm seriously thinking about getting married. I wanted to come and tell you about it today," announcing the surprise wedding.
Thunder said that he hadn't proposed yet, but said hello to his parents. He said, "I really like my older sister (Sandara Park) too," and Mimi also said, "My parents really liked it when they saw it."
The two asked Choi Soo-jong to give a congratulatory speech, saying they hope to get married next year, and then asked to officiate. Choi Soo-jong, who was at a loss at first, accepted Ha Hee-ra's active recommendation. Choi Soo-jong advised, "There is nothing that cannot be done without listening to women. It is better to just listen."
In the trailer, while Choi Soo-jong and Ha Hee-ra watched, Thunder proposed to Mimi, saying "I love you".
Reporter Tae Yuna, Ten Asia youyou@tenasia.co.kr