TV
Kim Tae-ri's 'Ghost' runaway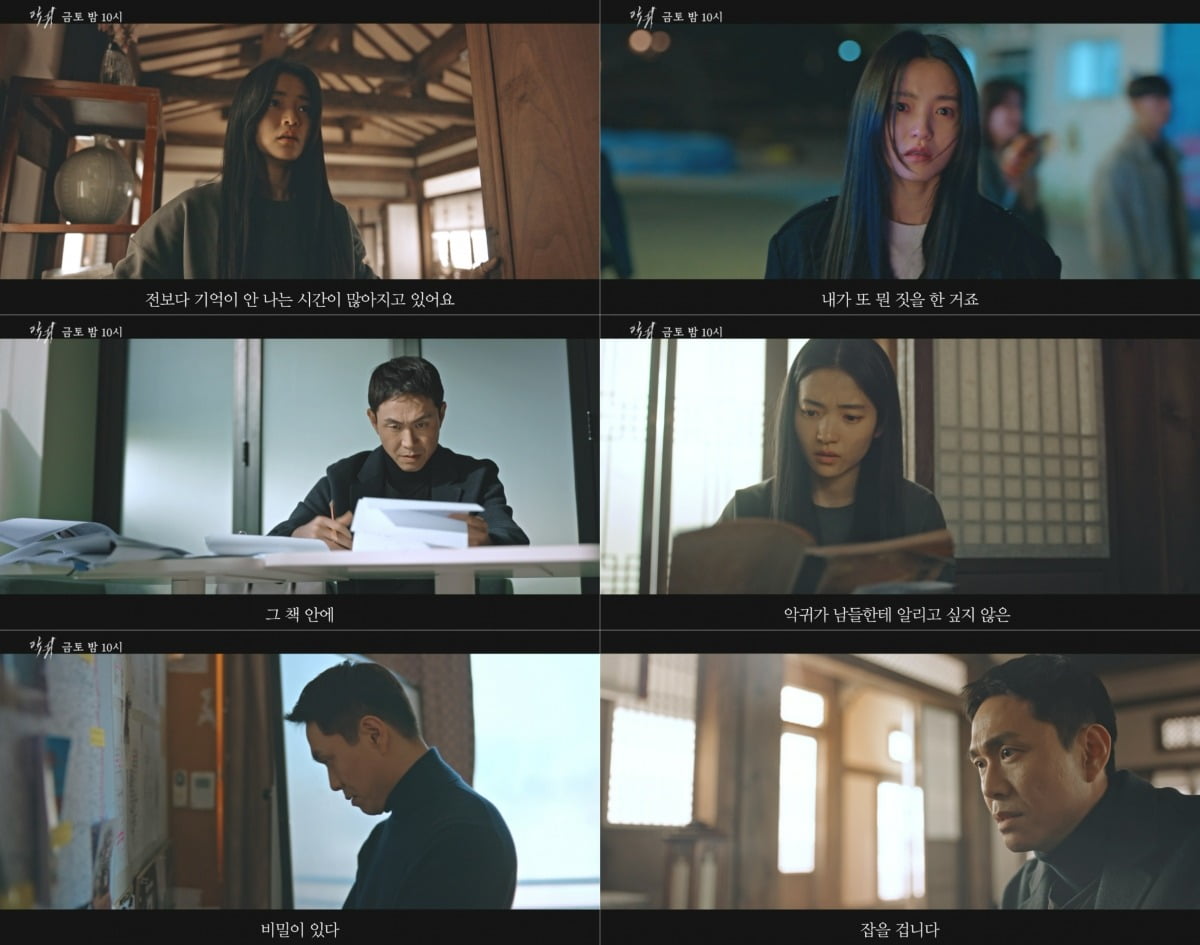 With only 4 episodes left until the end of the SBS Friday-Saturday drama 'Ghost', the cooperation between Kim Tae-ri and Oh Jeong-se enters a new phase. Another clue has emerged that there is a secret of the demons that they do not want to tell others.
In the last broadcast, Sanyeong (played by Kim Tae-ri) and Hae-hae (played by Oh Jeong-se Bune) found a red ribbon, a piece of blue pottery, and a black rubber band among five items related to demons. It was buried under a flower tree donated to the temple by Kangmo (played by Jin Seon-kyu), sealed with a golden rope. Just as the place where the blue pottery pieces were found was the house of the dead mother-in-law of Kang Mo, one of the people around Kang Mo died near the temple. According to the law explained in the thesis by Kang Mo that "an object possessed by the energy of a demon whose head has been released can only be pressed with the energy of the person who has been slain," the remaining items to be found are a glass bottle and a jade hairpin. And if Kang-mo and Ha-hae's mother can find out why they couldn't get rid of the demon, San-young and Ha-hae can achieve their goal.
However, unexpected content appeared in the preview video that was released in advance, drawing attention. It contains a scene where someone tears a certain book, along with the voices of San-yeong and Hae-hae, saying, "There is a secret that the evil spirit does not want others to know." In fact, the reason why the sea was able to find pieces of blue earthenware and black rubber bands was because it followed the clues left by the demon through mountain spirits. It was as if a demon was telling him to find the object. Therefore, the fact that there is a secret that the demon wants to hide suggests a new direction for mystery tracking.
However, "There are more times that I can't remember than before. Sanyeong's appeal, "What have I done again?" implies that the rampage of demons is also strengthened. The production team said, "As Sanyeong gets worse and worse, Hae-hae resolves to catch the evil spirits more firmly. And he approaches a crucial clue to find out why his mother and San-yeong's father failed. I hope you will watch the process of finding out what the secret of the demon that should not be known is."
The 9th episode of 'Ghost' will be broadcast today (21st) at 10pm.
Reporter Tae Yuna, Ten Asia youyou@tenasia.co.kr