TV
Park Yoon, drew a 'talisman' for sales of 600,000 won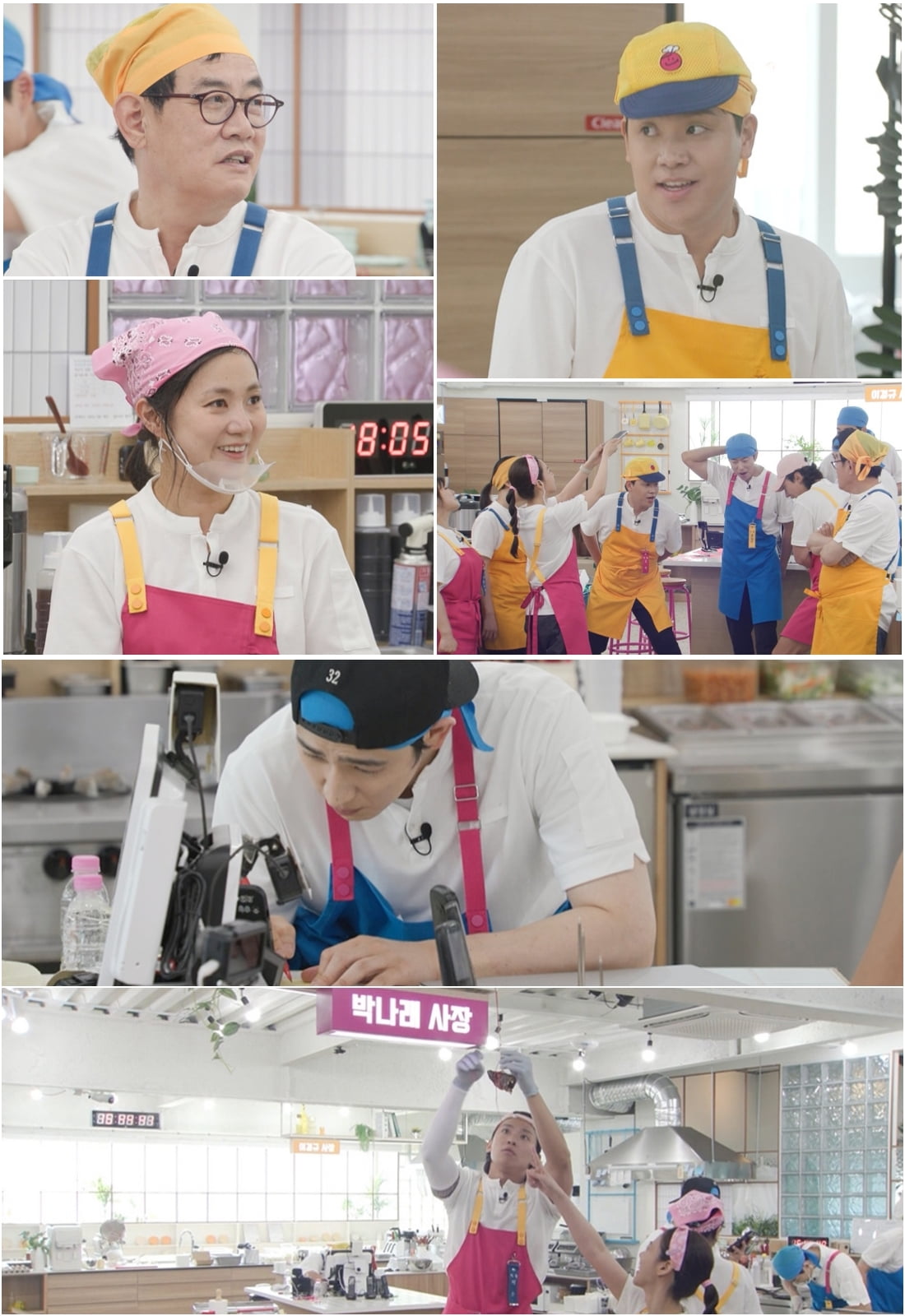 The three restaurants of the 'smiling boss' compete against each other for their sales.
On the 5th episode of JTBC's 'Smiling President', which airs on the 23rd, while eating lunch, Yoon-bak proposes a game of rock-paper-scissors with a drink whose sales are deducted.
President Park Na-rae accepted Kang-yul's proposal, but Lee Kyung-gyu opposes participation in the game, asking employees to write a letter to Oking and Nam Bo-ra. After Park Na-rae's persuasion, Lee Gyeong-gyu eventually allowed the bet, and Yoon Hyun-min, Dex, and Oking participated as representatives of each restaurant, raising tension. In addition, attention is drawn to the result of the drink bet that made the three presidents nervous because Oking said that he ran away from President Lee Kyung-gyu during rock-paper-scissors.
On the other hand, Na-rae Park restaurant receives orders consecutively from the lunch business on the 3rd day and enjoys the effect of marketing properly. Expectations are high that Park Na-rae restaurant, which has been in an all-time crisis with a deficit every time, will be able to achieve 600,000 won through marketing and weekend sales effects.
Waiting for an order, Yoon-bak sits in front of a force machine and surprises everyone by drawing a talisman for good business. Yoon Park, who caused the talisman craze, showed extraordinary passion by saying, "I have to do something." Han Seung-yeon, in particular, draws an amulet and hangs the head of pollock on a signboard, revealing her earnestness toward becoming number one in sales.
Attention is focusing on whether their earnestness will be realized, how the bet on drinks will affect sales results, and what the final sales results will be on the third day.
Reporter Kang Min-kyung, Ten Asia kkk39@tenasia.co.kr