TV
Kim Ho-joong, Na Hoon-a 'Tess hyung!' first cover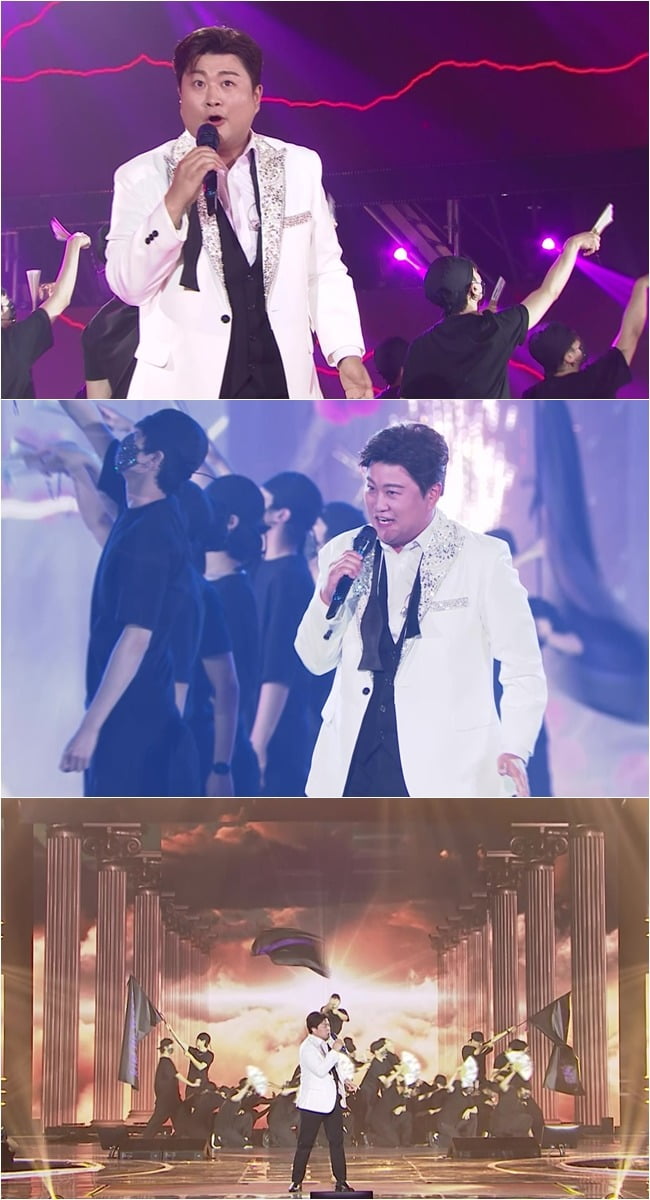 In KBS' 'Immortal Song', Kim Ho-joong goes on the first cover stage of senior singer Na Hoon-a's 'Tess hyung!'
Episode 616 of KBS 2TV's 'Immortal Song', which will be broadcast on the 22nd, will be decorated with part 2 of 'The King of Kings in the First Half of 2023'.
In the first part, Kim Jae-hwan, Park Chang-geun, Sohyang, Jeong Seon-ah & Min Woo-hyuk competed on stage in turn, and as a result, Jung Sun-ah & Min Woo-hyuk beat Park Chang-geun and recorded the most votes with 434 points. Thanks to this, it recorded a nationwide audience rating of 8.0% and a metropolitan area of 7.7% (based on Nielsen Korea), ranking first in the same time slot for 30 consecutive weeks.
In the double broadcast, Kim Ho-joong is 'Tess hyung!' Reinterpret the stage. After hearing this, MC Kim Joon-hyun said, "As far as I know, 'Tess hyung!' is not allowed to be covered." Kim Ho-joong said, "The permission was released a while ago, so I think it's probably the first time I'm arranging and covering it."
Regarding the background of selecting 'Tess hyung!', he said, "It's a song I've always wanted to present on stage someday. This time, it passed through my head as if it was the right timing."
Kim Ho-joong said, "This is the first stage where a choreography teacher helped me. They say it's a knife choreography, but it's a knife choreography that cuts your hand. There are so many things to see," he boasted.
Ho-joong Kim couldn't help but admire the stage quality of the artists of 'The King of Kings in the First Half of 2023'. After seeing Bada's stage, he said, "I want to see a good performance and listen to a variety of music, so I go to America sometimes. I think I don't have to go far," he said. It's not too late. Please apply for an audition right away."
The point to watch is whether Kim Ho-joong can make a 'vocal music big match' with Jung Min-seong's La Poem, who has been competing in vocal music competitions since high school.
'Immortal Song' is broadcast every Saturday at 6:10 pm on KBS 2TV.
Reporter Kim Ji-won, Ten Asia bella@tenasia.co.kr