TV
Jeon Hyun-moo confiscated 2L of diet oriental medicine at the airport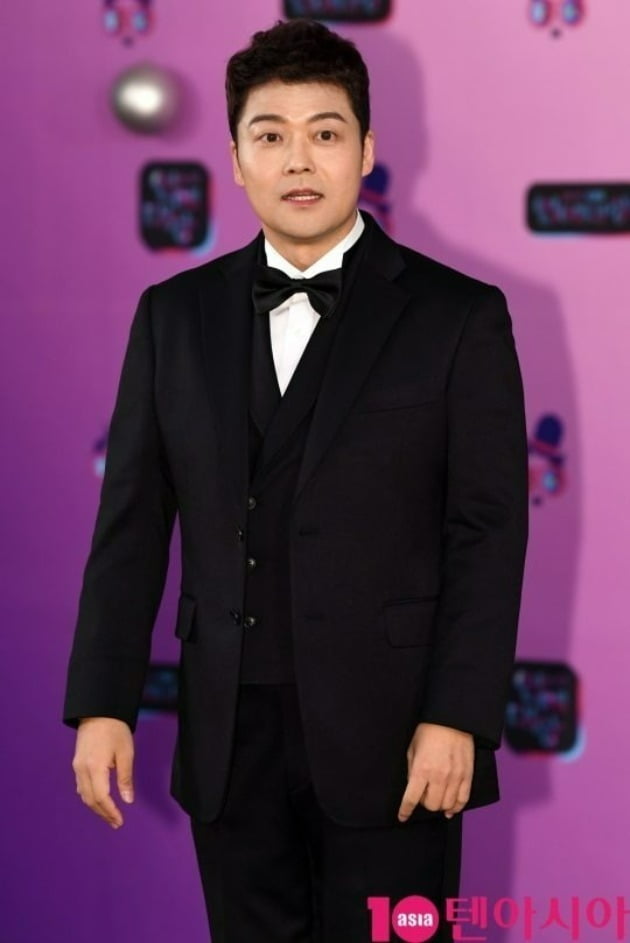 The story of broadcaster Jeon Hyun-moo being treated as the truth at the airport has been revealed.
The JTBC entertainment show 'Tokpa Won 25 O'Clock', which aired on the 7th, featured Lee Chan-won, Jeon Hyun-moo, and Takuya who left for Japan.
On this day, Lee Chan-won said that as a result of observing Jeon Hyun-moo during the trip, the 'Jeon Hyun-moo truth theory' turned out to be true. He revealed, "Jeon Hyun-moo arrived at the airport first. But he checked in last," and "He brought 2L of diet herbal medicine."
Jeon Hyeon-moo brought diet oriental medicine, but all of them were confiscated because the dose was exceeded, and the procedure was delayed. Lee Chan-won said, "I got on the plane and started filming in earnest, but I couldn't film it. Jeon Hyun-moo was sleeping and it was all caught in the video."
In response, Yang Se-chan wondered, "Jeon Hyun-moo said that he was very good with the children, and said he wanted to go again," and Jeon Hyun-moo was satisfied with himself, "I want to go on another trip next time."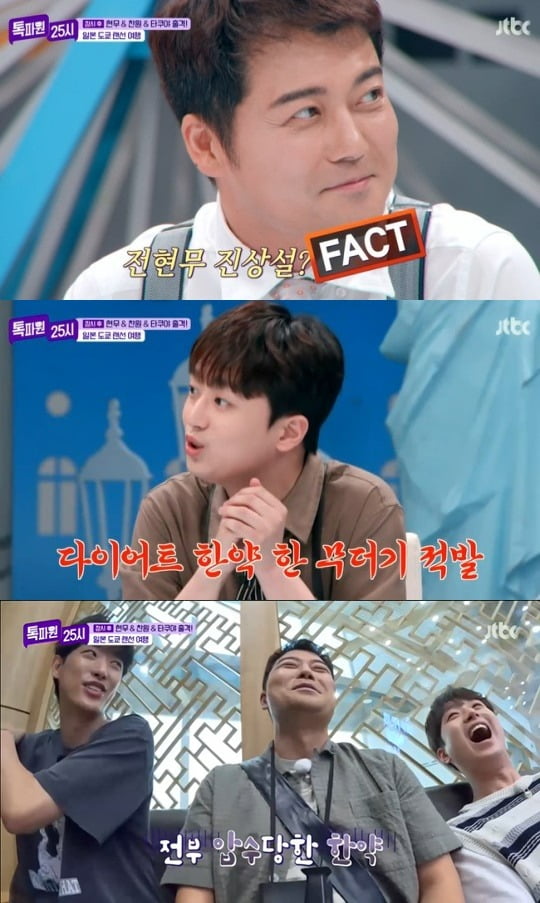 Jeon Hyun-moo and Yoo Jae-yoon Tokpawon introduced the Ikebukuro course that stimulates the hidden virtue, and Lee Chan-won and Takuya introduced the Jimbocho course that guarantees the smell of people.
Jeon Hyun-moo and Tokpawon visited a complex cultural facility in Ikebukuro, one of the three major sub-centers in Tokyo. Jeon Hyun-moo and Tokpawon tasted various gyozas at Gyoja Stadium, where gyozas from all over the world gathered.
The two, who previously had a tense battle over the expression of taste, expressed a strange tension ahead of the mukbang. Jeon Hyun-moo revealed the aspect of palm oil, saying, "I start with the basics of all food, then I try the variations."
Afterwards, the two visited the world's largest gacha shop. Jeon Hyun-moo and Tokpawon also challenged to draw a limited edition figure, which is known for its high difficulty, and after several attempts, Jeon Hyun-moo, who succeeded, couldn't hide his joy, saying, "It cost about 20,000 won."
Reporter Tae Yuna, Ten Asia youyou@tenasia.co.kr