TV
Following 'Farm Use', Kim Dae-ho also worked, 'Nahonsan' ranked 2nd in history this year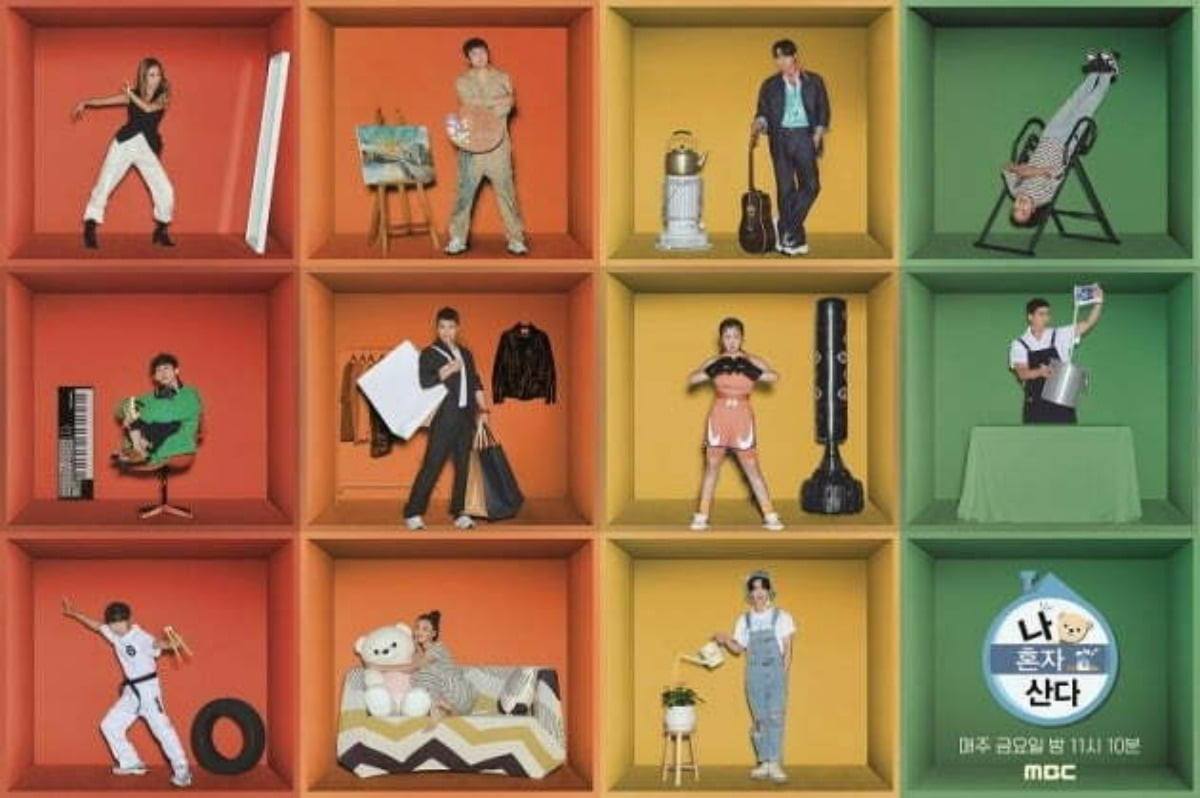 MBC announcer Kim Dae-ho charged 100% with healing and laughter with 'Great Holiday'. His unstoppable freedom surprised even Gian 84, and his body, which started with 'scallion baeksuk', made even palm oil nervous. SHINee's Key recalled memories with 'Jeon Wooz', a fellow member of the same age, and had a healing time to comfort his tired mind from intense work activities.
In 'I Live Alone', which aired on the 21st, Kim Dae-ho's health day and Key's break after the 15th anniversary album activity were revealed.
According to Nielsen Korea, a ratings research company, on the 22nd, the national viewership rating for 'I Live Alone', which aired on the same day, was 9.0%. It is the first time that 'I live alone' has exceeded 9% in the national viewer ratings this year since the '2nd palm oil seminar' (9.1%) on June 30th.
In the 2049 audience rating, which is a key indicator for advertising officials and a key indicator of channel competitiveness, it ranked first among all programs, including dramas and entertainment programs broadcast on Fridays, and 4.7% (based on the metropolitan area) in the same time zone.
The best 1 minute was the scene where Kim Dae-ho prepares boiled rice for health by adding mineral water and oak tree in 'Hojangmacha (Daeho + Pojangmacha)', and the viewership rating per Bundang soared to 11.4%.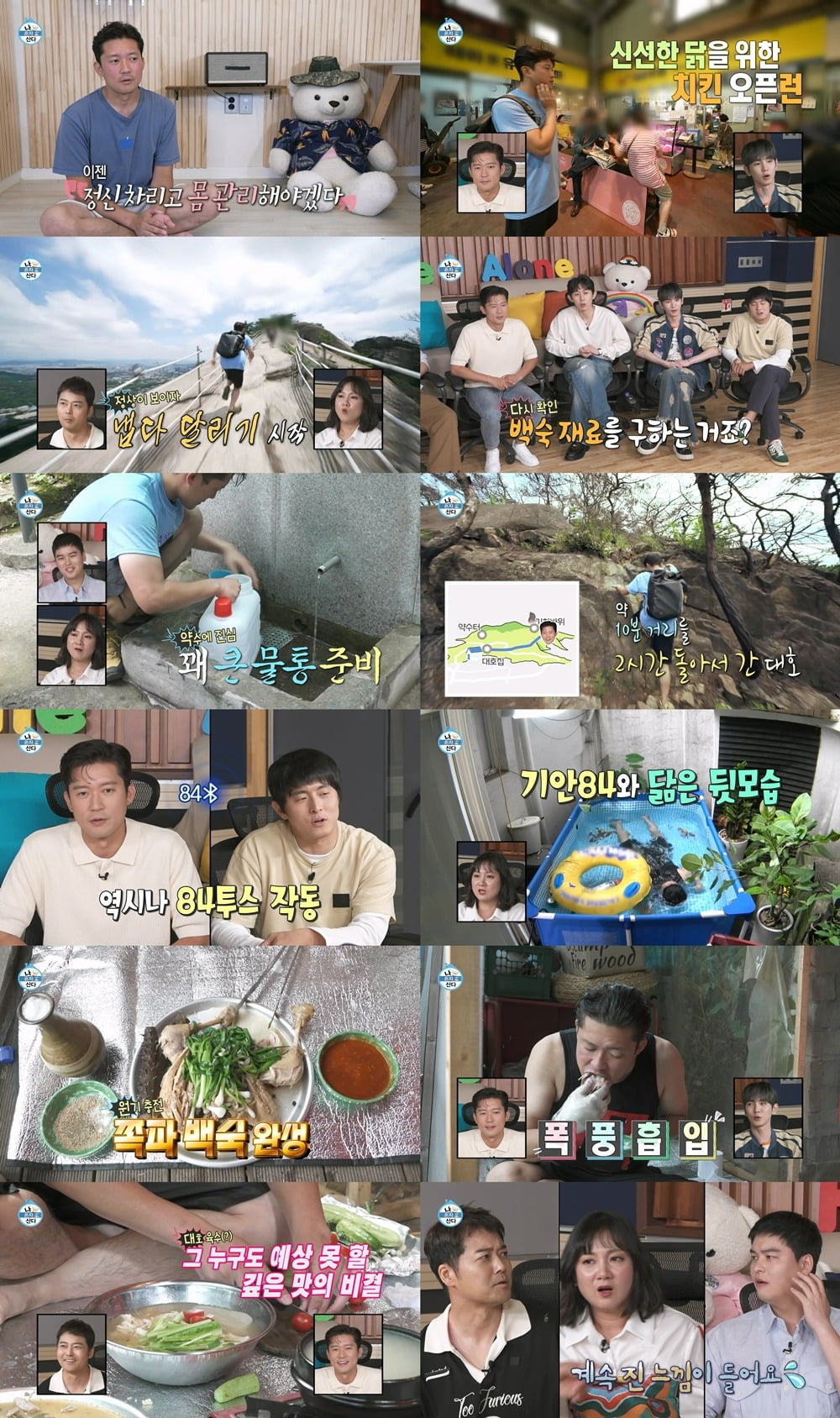 Kim Dae-ho spent a 'Health Day' to heal his tired body and mind from his busy daily life. He bought ingredients for Baeksuk at a traditional market and headed to Mt. Inwang to get mineral water, the ingredient for 'kick'. After warming up his body at a mineral spring about 10 minutes away from his house for 2 hours, he revealed his own health secret, saying, "It is much more delicious."
Kim Dae-ho made 'Shallot Baeksuk' with native chicken, moth tree, mineral water, and chives in 'Hojangmacha'. Seeing Kim Dae-ho's health food preparation process, Palmyus expressed admiration for his sincerity in cooking. Lee Jang-woo showed great interest in the sauce he made and asked for the secret.
He revealed his own swimming pool while 'Shallot Baeksuk' was being completed. In a simple swimming pool that fits perfectly in the yard, I had a time of healing that was comparable to that of a pool villa, equipped with snorkeling equipment on a tube. Rainbow members were amazed at his unpredictable and free appearance with envy. Kian 84 showed a reaction of reflection as if he had discovered himself in the image of Kim Dae-ho, and laughed.
Kim Dae-ho, who enjoyed the exhilarating coolness at the swimming pool, started to take care of his body properly by adding an exciting summer song to the delicious white rice, blanched chives, and marinade. He enjoyed the taste of baeksuk spreading all over his body. Next, I tasted the healing of Mureungdowon, such as chicken porridge with scorched rice and chogye noodles. Palmyuz said, "It seems like I lost," and showed a nervous appearance, causing laughter.
From looking at the world map in the swimming pool to the romantic image of preparing for a vacation after taking care of yourself, Kim Dae-ho's 'Great Holiday' brought healing to the members of the rainbow and the living room.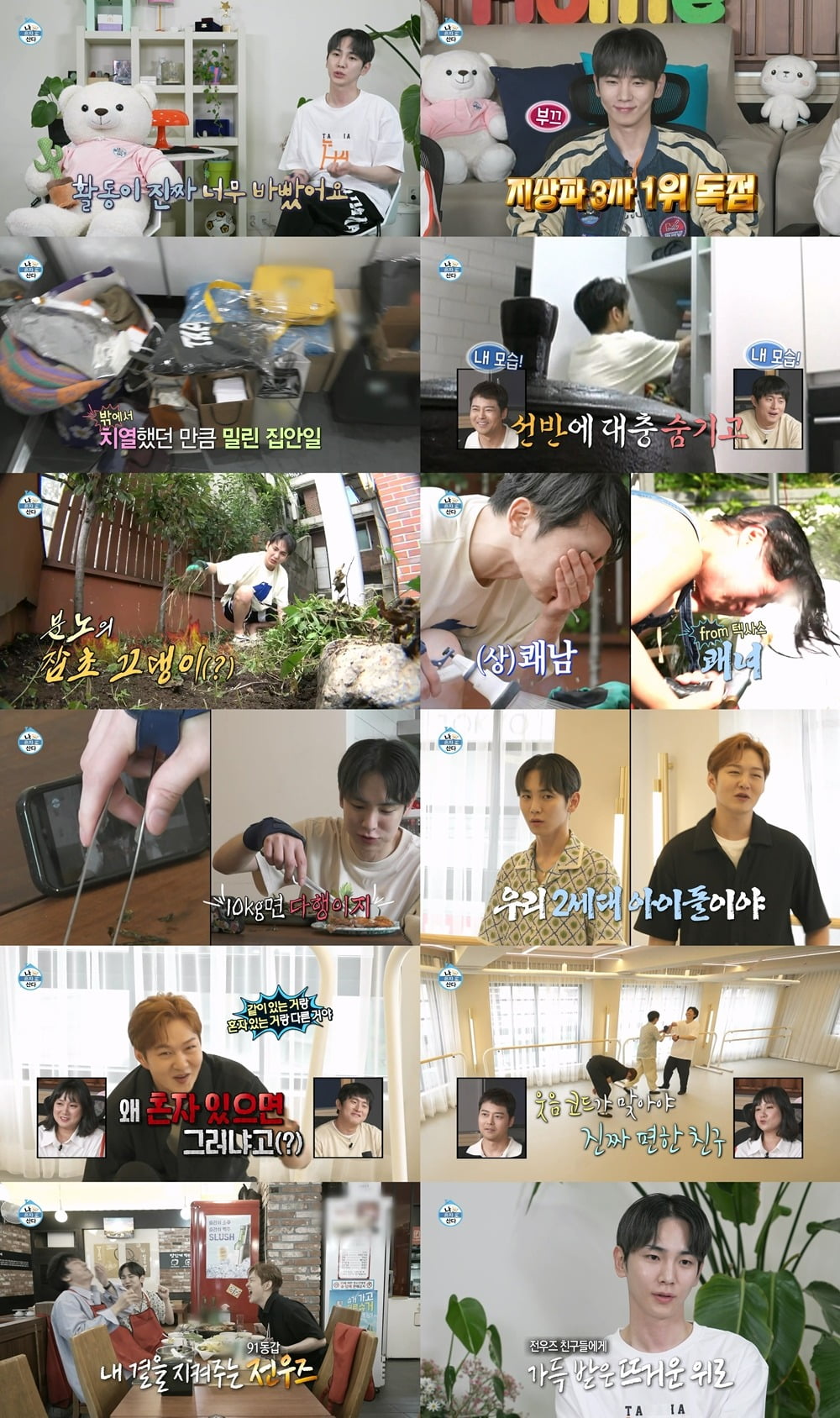 SHINee's Key finished his 15th anniversary album activities and started cleaning the house and vegetable garden left behind by intense time. Moving the baggage accumulated in the house to the 'inner zone' and reviving the 'outer zone', he sweated heavily while fighting the weeds that took over the garden. The figure of Key washing her face with a hose after being drenched in sweat showed off a refreshing beauty that was quite different from Narae Park of 'Narae Pleasant Woman' and caused laughter.
Key quickly made 'Key's Sensitive Diet', such as perilla oil makguksu, fried shrimp, and grilled marbled soy sauce, to satisfy his hunger before going out. His best friend, Lee Chang-seop, took a present and visited the academy of his friend from the military band who recently opened a ballet academy. 'Jeon Wooz', a boy of the same age, took on the ballet challenge and demonstrated the aspect of a second-generation idol. 'Pole I' Lee Chang-seop showed off his charm with an exciting 'E' when he was with his friends and pulled out his belly button.
Then, they headed to a restaurant filled with memories from their military days. Eating cuttlefish pork belly bulgogi and fried cuttlefish, recalling memories with each bite brought laughter. Key agrees with a friend who said that he couldn't go on stage due to a cruciate ligament rupture, and said, "(Juniors) get nervous when I sing in the hallway", "I don't know how to treat my juniors. I was afraid that what I said would sound like an old man," he confessed about his worries about becoming a senior idol.
Key, who met 'Jeon Woods' and had time to heal, said, "It feels like my friends made it a holiday. This activity was the first time I cried because I was sick for 16 years. It feels like I was healed in one day from a difficult time. Even if it's not okay, I think my friends let me know that I'm fine."
Next week, the daily life of Iron Man Yoon Seong-bin, who spends a true holiday taking a break from exercise and diet management, and 'Show! The daily life of Jeon Hyun-moo, who appeared as a special MC for 'Show! Music Core', was foretold.
Reporter Tae Yuna, Ten Asia youyou@tenasia.co.kr