TV
Dex, you're really excited.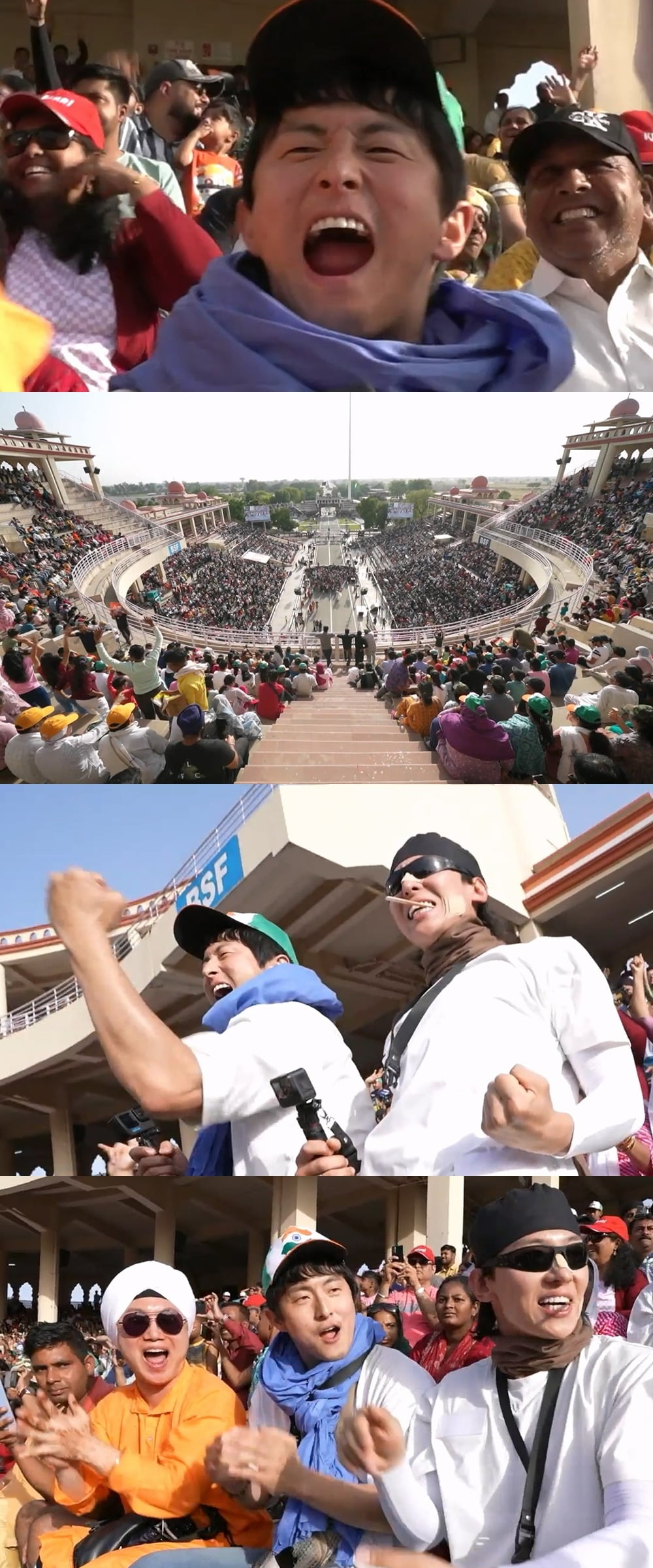 Kian 84, Dex, and Panibottle attend the flag lowering ceremony at the Wagah Border, the border between India and Pakistan. With the image of the 'Three Indian Brothers' bursting with cheers and tension in a festival-like on-site atmosphere, expectations are focused on what kind of new experience will be presented.
In the MBC entertainment program 'Around the World Season 2' (hereinafter referred to as 'Circle Taegye 2'), which will be broadcast on the 23rd, three Indian brothers visit the scene of the flag lowering ceremony held at the border of India and Pakistan, 'Wagah Border'.
After independence, India and Pakistan, which were separated for religious reasons, pledge peace and harmony and hold a flag lowering ceremony every day at the border 'Wagah Border'. It is a place where tourists from all regions gather to watch the flag lowering ceremony held in a festive atmosphere in the tense border area.
In the published photos, the appearance of the three Indian brothers bursting into cheers among countless locals captures the attention. The intense ceremonial performance of the soldiers and the hot shouts reminiscent of a sports game cheering present a unique experience of India that is different from the past.
In particular, Dex, who is from UDT, catches the eye by showing his excitement by saying, "Okay~ I like the equipment~" to the soldiers' ceremony procession. The three Indian brothers, increasingly immersed in the powerful flag lowering ceremony, stand up and radiate boiling energy.
The image of the iron gate between the two countries opening and lowering the national flag together evokes a feeling of emotion. Gian 84 conveys his impressions of watching the flag lowering ceremony, saying, "There was a sense of joy in the strange tension." It is also a message that he fell more deeply into the infinite charm of India, saying, "Each city is like a different country."
The scene of the flag lowering ceremony of 'Waga Border', which exploded with cheers and excitement, can be confirmed through 'Taegye 2', which is broadcasted at 9:10 pm on the same day.
Reporter Tae Yuna, Ten Asia youyou@tenasia.co.kr