TV
Dr. Jung Hyun's husband, Kang Dong Won's shoulder was also treated.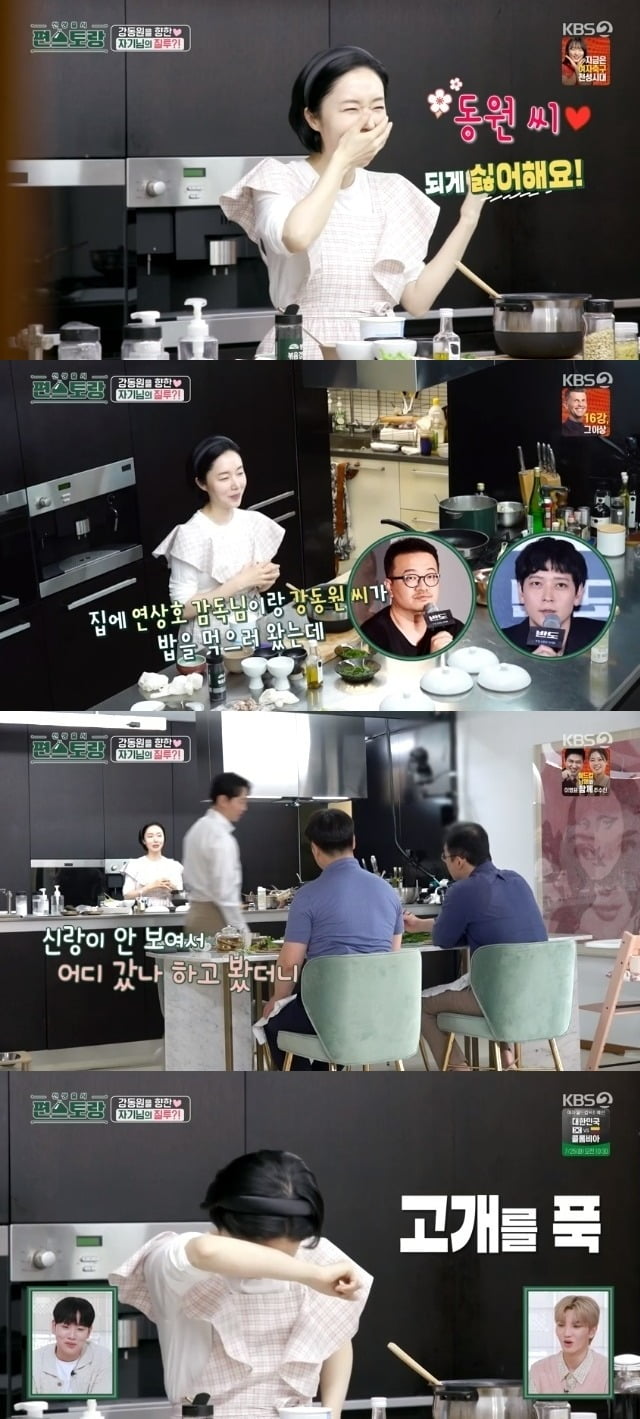 Lee Jung-hyun revealed that her husband, a second-generation doctor, is jealous of Kang Dong-won.
On the 185th episode of KBS2's entertainment show 'Pyeonstorang' (hereafter referred to as 'Pyeonstorang'), which aired on the 21st, Lee Jung-hyun invited her husband, Park Yoo-jung's best friend, doctors to her house and treated them to health food.
On this day, Lee Jung-hyun asked Park Yoo-jung's best friends, "How is it when the groom works?" His best friends praised him unanimously, saying, "He has a very meticulous style. He is really kind to patients. He explains well in detail."
The two best friends, who said they worked with Park Yoo-jung as interns, residents, and even fellows, were surprised when they said about their school days, "He was very sincere. He was a friend who received an excellent major twice in 4 years, which only 4 people can get in total." This was a fact that Lee Jung-hyun did not know.
Lee Jung-hyun also asked about her husband's relationship with a woman. My best friends confessed, "I was popular. The professors said they would make me their son-in-law" and "I don't know if I can tell you, but I think we went on a blind date." In response, Lee Jung-hyun said to her husband, "I'm the first (blind date)", causing laughter.
Lee Jung-hyun's father-in-law is also a foot and ankle joint specialist like Park Yoo-jung. Close friends testified, "He is famous for being kind. His successors praise him" and "It is not easy for juniors to praise him, but he is a good person."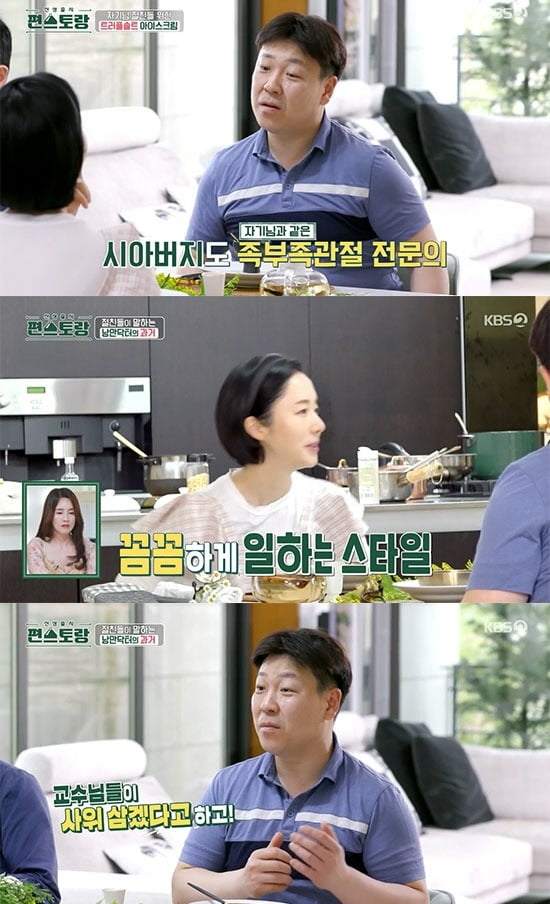 Lee Jung-hyun boasted that her husband had come to the filming set of the movie 'Peninsula' and said, "At that time, Kang Dong-won lost his shoulder, but the groom healed it."
However, the husband said he was jealous of his wife's liking for Kang Dong-won. Lee Jung-hyun revealed, "Because actor Kang Dong-won is so cool, I really like him. That's why I hate him so much when he says, 'Ah~ Mr. Dong-won~'."
He continued, "Once director Yeon Sang-ho and Kang Dong-won came to my house to eat, but the groom was nowhere to be seen. In response, my best friends laughed at me by saying, "Oh, I was jealous at that time" and "That's right. You told us once."
Reporter Tae Yuna, Ten Asia youyou@tenasia.co.kr