TV
Sukyung Hwang "800 dresses worn for 17 years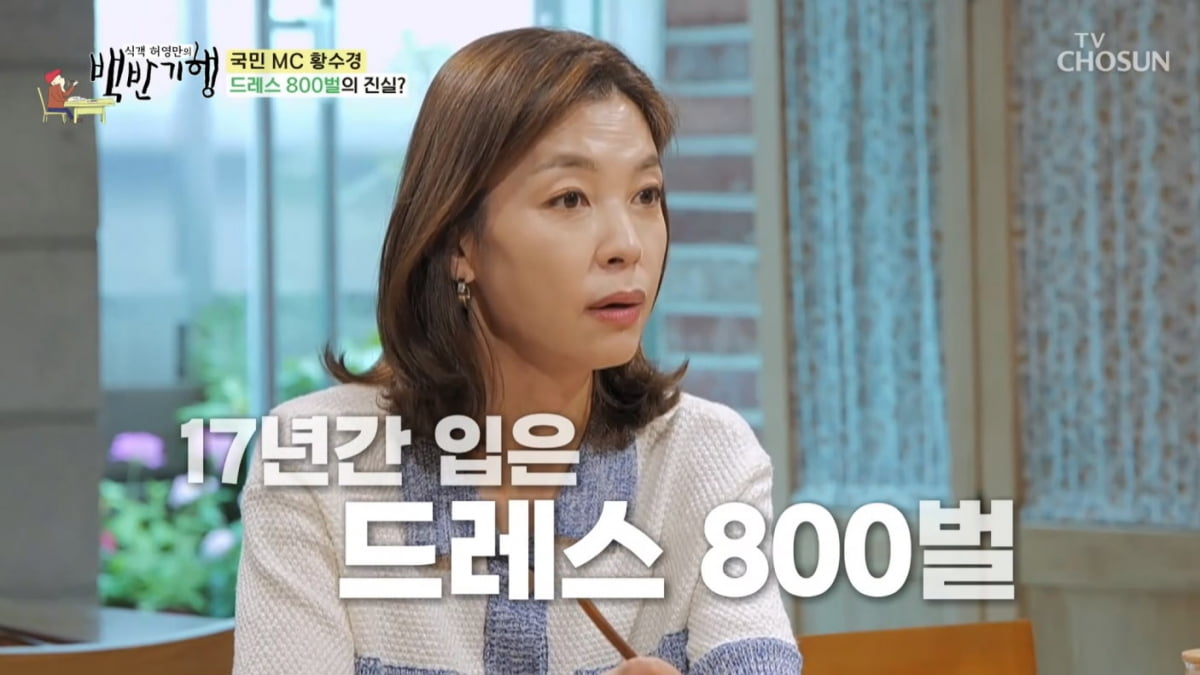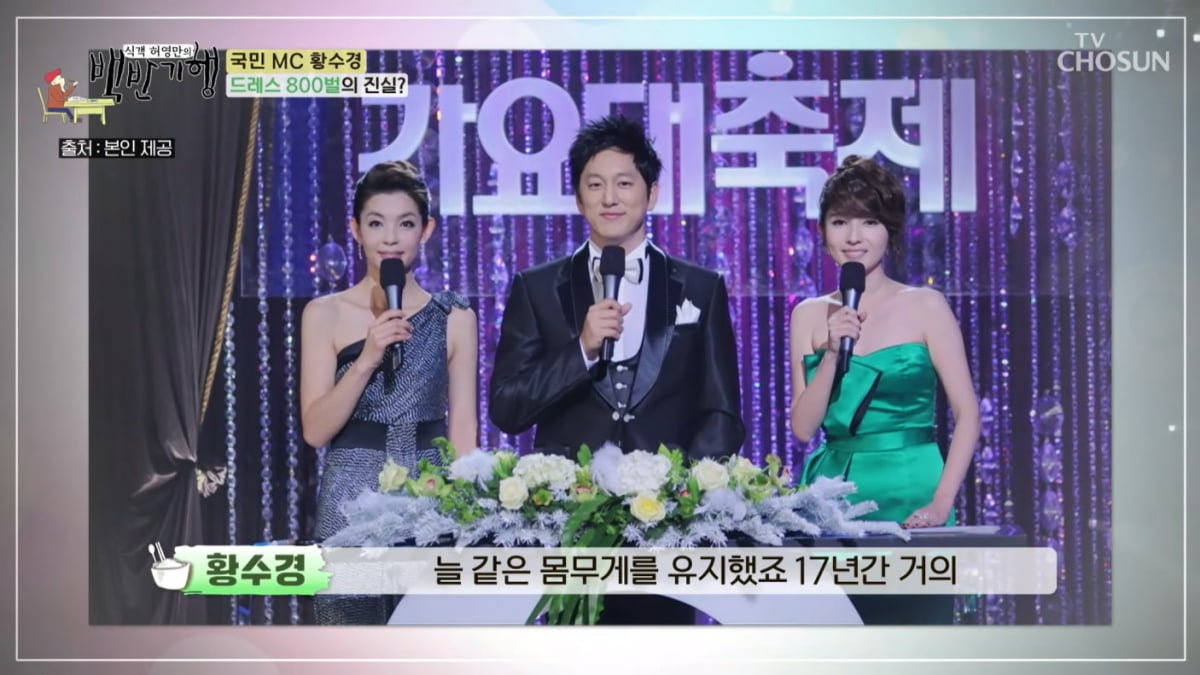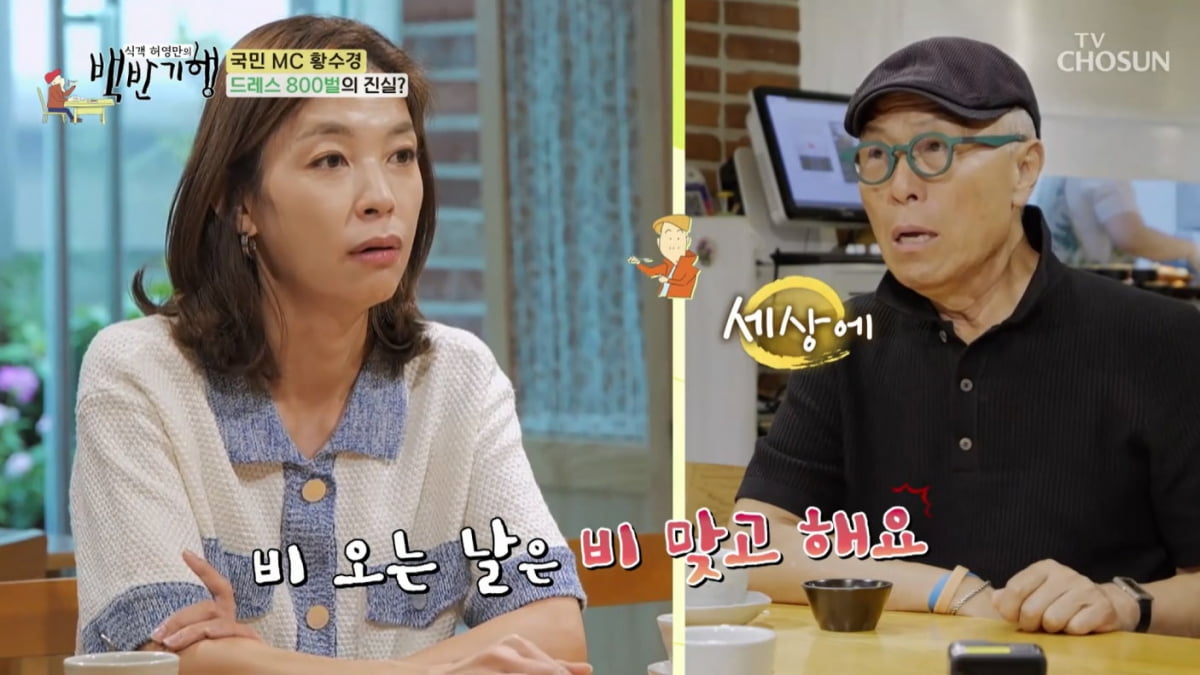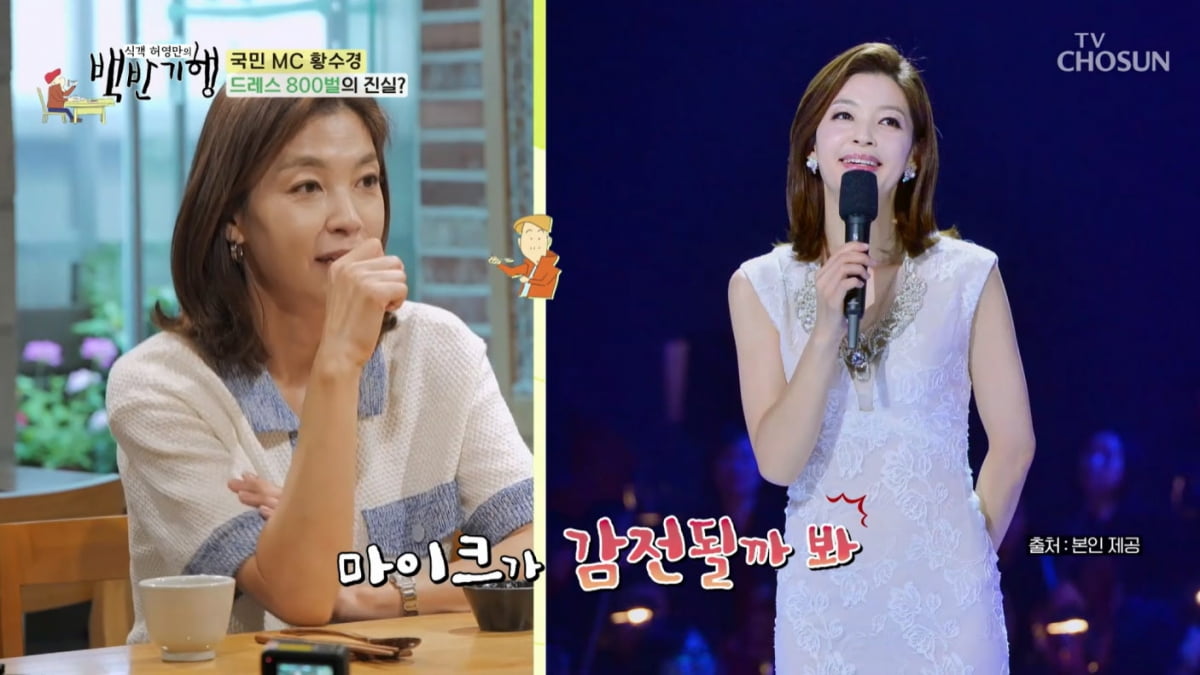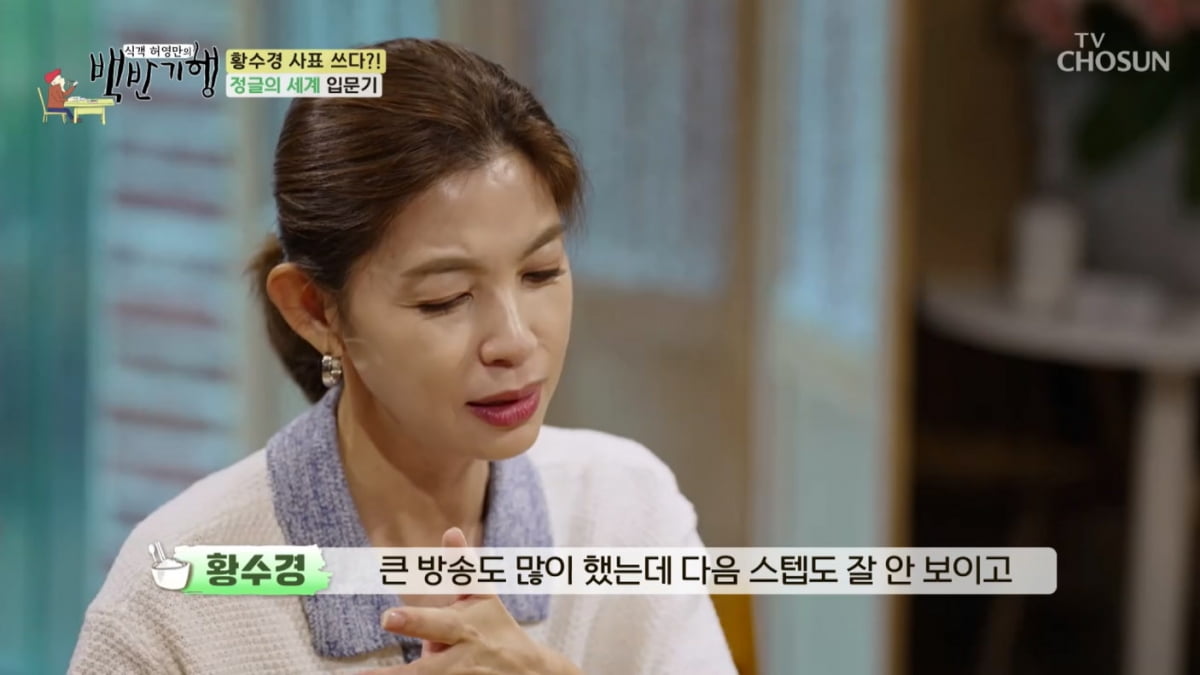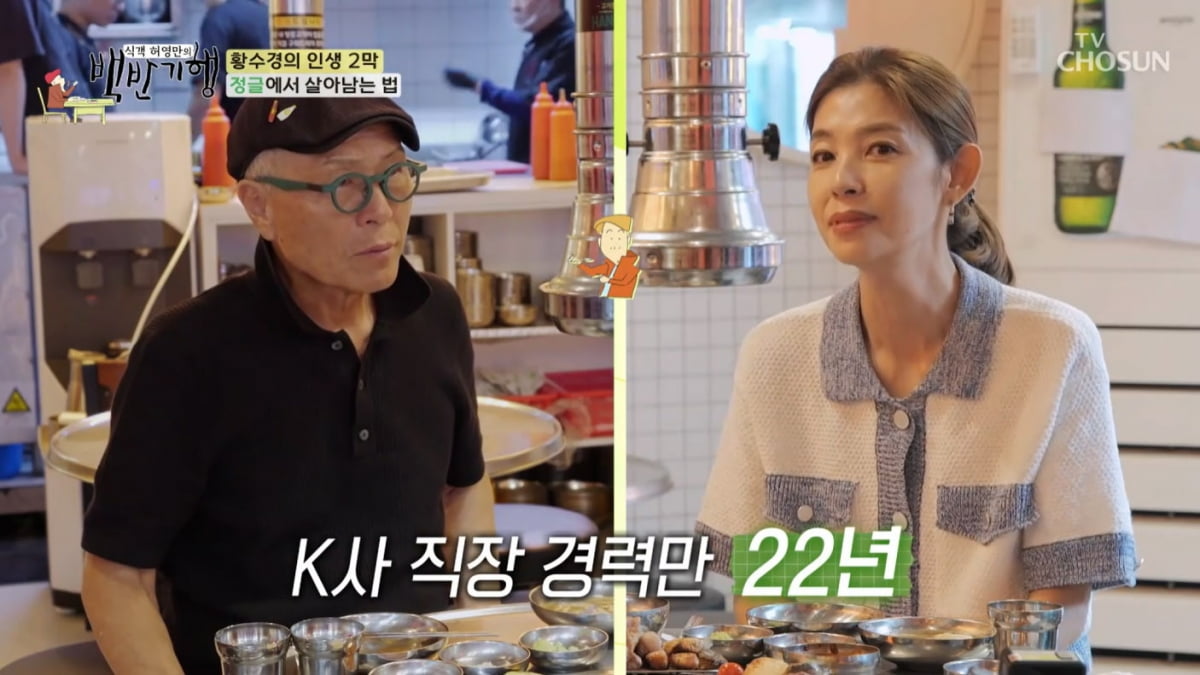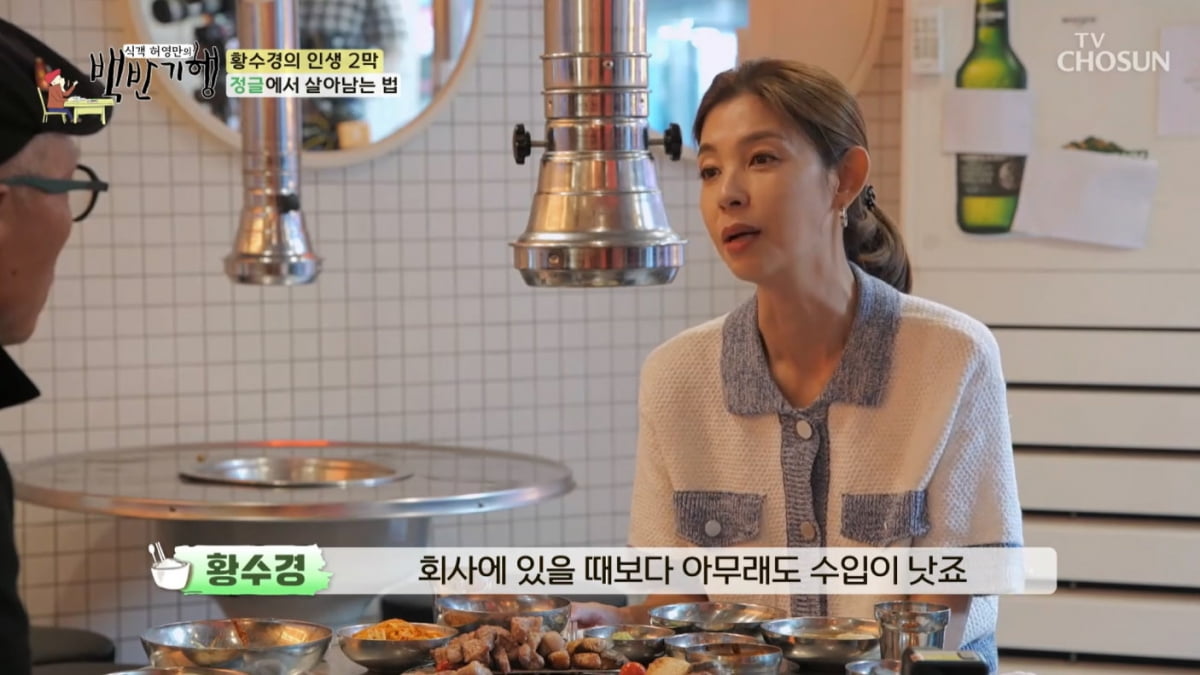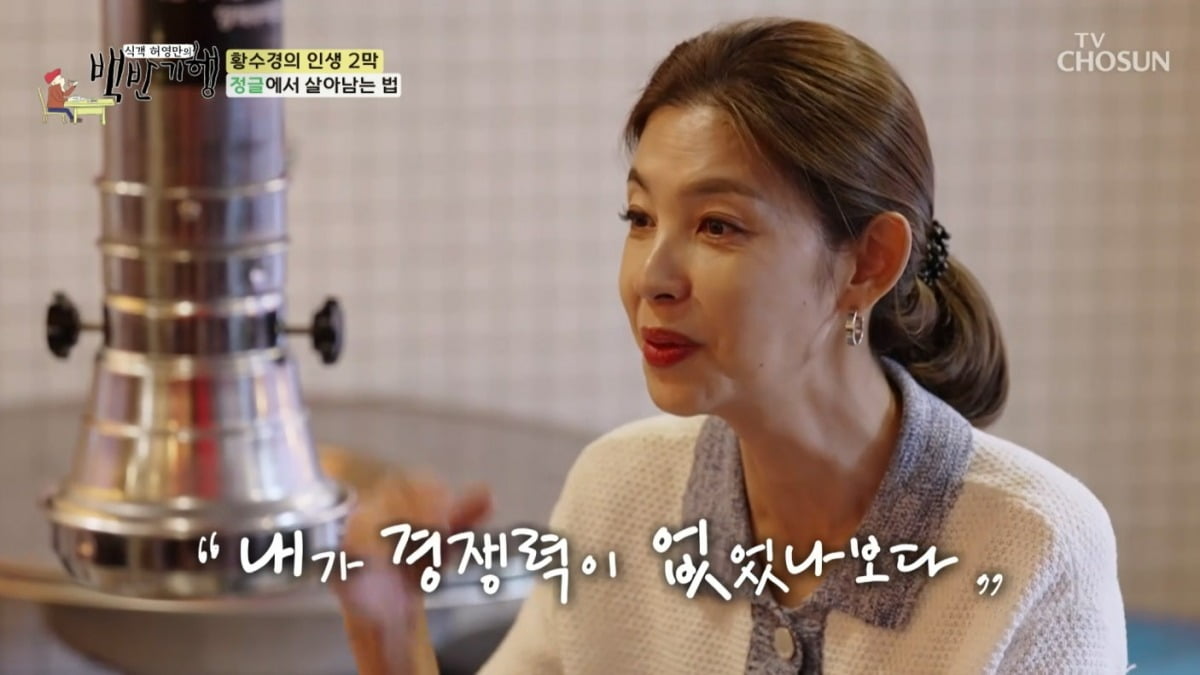 Hwang Soo-kyung confessed her grievances after becoming a freelancer.
On TV CHOSUN's 'Sikgaek Heo Young-man's Alumni Travel', which aired on the 21st, he visited 'Seodaemun-gu Table' with Hwang Soo-kyung.
Hwang Soo-kyung has been hosting longevity concerts for 17 years. Hwang Soo-kyung, nicknamed 'Dresoo-kyung', said, "During my 17 years, I wore about 800 dresses alone." "People think I wear a dress at home," he laughed.
It also aroused regret by revealing the story behind the weekly war-like diet hidden in elegance. Hwang Soo-kyung confessed, "I struggled every week." He also said, "I am the news seat in the announcer's room."
It is said that there were many outdoor performances in the 'Open Concert' hosted by Hwang Soo-kyung. Sukyung Hwang recalled, "On a rainy day, it's raining. There was a time when thunder and lightning struck, so I went out wrapped in tissue paper in case I got electrocuted. I was afraid of being struck by lightning while talking."
Hwang Soo-kyung took up the position of news anchor at KBS 9 o'clock and was active. From the stories of the days when he struggled to compete with other announcers to become an anchor for a long time, he also shared behind-the-scenes stories that were more like dramas than dramas.
Hwang Soo-kyung, who worked as an office worker for 22 years and rose to become the manager of the announcer's office, gave up all the big programs and turned to freelance work. He explained the reason, "I did a lot of big broadcasts, but I couldn't see the next step, and I was more greedy for broadcasting than position."
It has been 8 years since I turned to freelance. Hwang Soo-kyung suffered from alopecia areata and tinnitus. He said, "I had confidence and a desire to try. He also said, "I need a lot of changes in myself, and I have to keep my competitiveness alive." When asked about her income, Hwang Soo-kyung said, "To be honest, it's better than when I was at the company. The time efficiency is high." However, "I am always anxious because my work is irregular. I have worries and concerns," he confessed.
Reporter Kim Ji-won, Ten Asia bella@tenasia.co.kr