TV
Kim Dae-ho, hygiene controversy broke out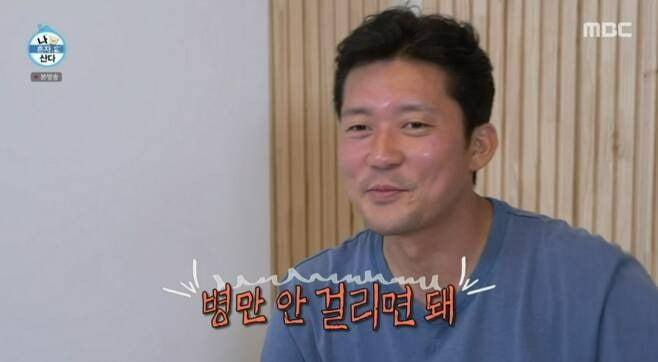 Even Gian 84 was shocked by MBC announcer Kim Dae-ho's idea of hygiene.
In the MBC entertainment show 'I Live Alone', which aired on the 21st, Kim Dae-ho was shown enjoying his own home-cance, from opening a swimming pool in the yard to boiling mineral water to beat the heat.
On this day, Kim Dae-ho confessed, "It has been very difficult these days." It is said that broadcast appearances increased due to the popularity that rose in an instant. He revealed, "I had to take care of my body because I was digesting my schedule alone." Afterwards, he headed to the local market to make Baeksuk, and bought a sturdy native chicken.
As soon as he got home, Dae-ho Kim took out the items in his bag and left the house with his bag on his back, saying, "I need the last spleen." The place he headed was Inwangsan Mountain. Kim Dae-ho, who said he climbed every day until he got busy, climbed the course with steep stairs and rock walls lightly.
He said, "When I come down, the grandmothers always take mineral water in a large bucket. Today, I am also going to boil white soup with mineral water." He took out a 10L water bottle.
Dae-ho Kim, who arrived home with a heavy bottle of water in his bag, put chicken, Japanese oak, and various other ingredients in a large pail and boiled the soup. Kim Dae-ho, who is boiling Baeksuk, installed a simple swimming pool in the yard.
Kim Dae-ho said, "I like water very much. When I looked for a simple swimming pool for kids, it was just the right size for my yard."
Afterwards, he stretched the hose of the washing machine to receive water, washed melons and cherry tomatoes he bought from the market, and poured them into the pool. Beer, soju, and makgeolli were not forgotten.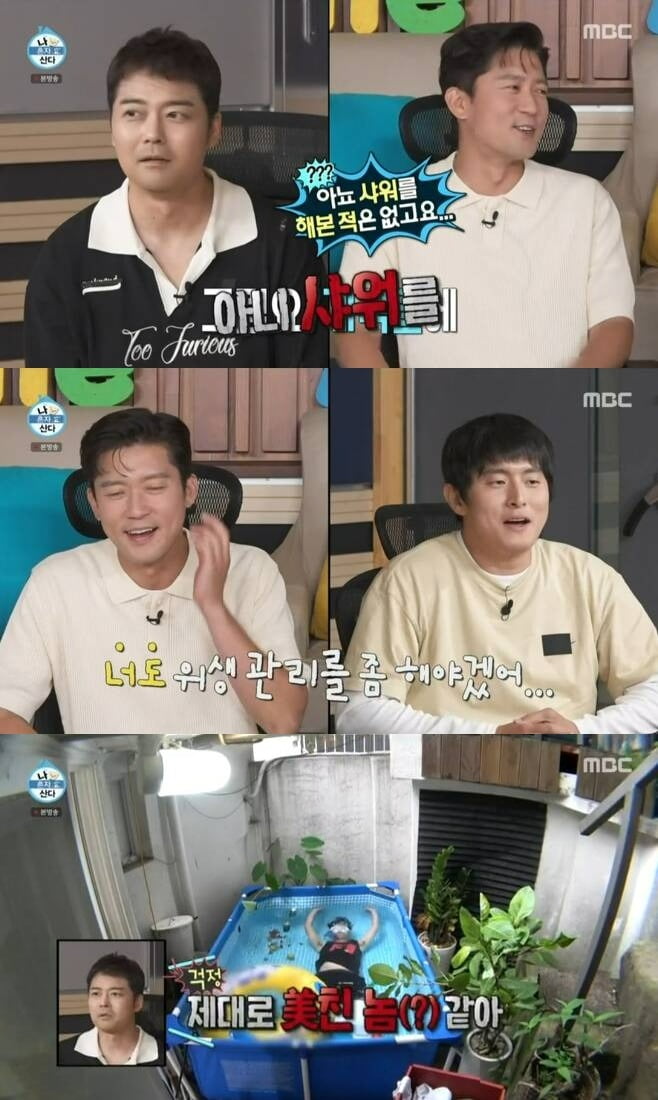 When the self-pool was completed, Kim Dae-ho jumped into the water. It was because I hadn't taken a shower after hiking, and my whole body was covered in sweat. When I went into the water and ate the melon in that state, Gian 84 said, "I can see why people say I'm dirty. You should also take care of your hygiene," he pointed out. In response to this reaction, Kim Dae-ho said, "I have never showered before going into a swimming pool. If you look through a microscope, everything is dirty."
Jeon Hyun-moo, who saw this, was also surprised, saying, "He looks like a crazy person." Gian 84 felt a sense of crisis, saying, "I will receive the entertainment grand prize." Even after that, Dae-ho Kim continued to wash fruits and wash dishes in the water that became bath water and eat them, arousing astonishment.
Baeksuk was also completed while playing in the water. Kim Dae-ho took out the chicken on a wide tray, put a handful of chives in it, cooked it lightly, and started eating. He said, "This is North Korean-style white rice, and eating it with chives is amazing."
Reporter Tae Yuna, Ten Asia youyou@tenasia.co.kr